R&B/Soul Artist Ketsyha to Release New Single "Jump Into The Cold Water" on July 29th, 2022 | WATCH NEW VIDEO!
by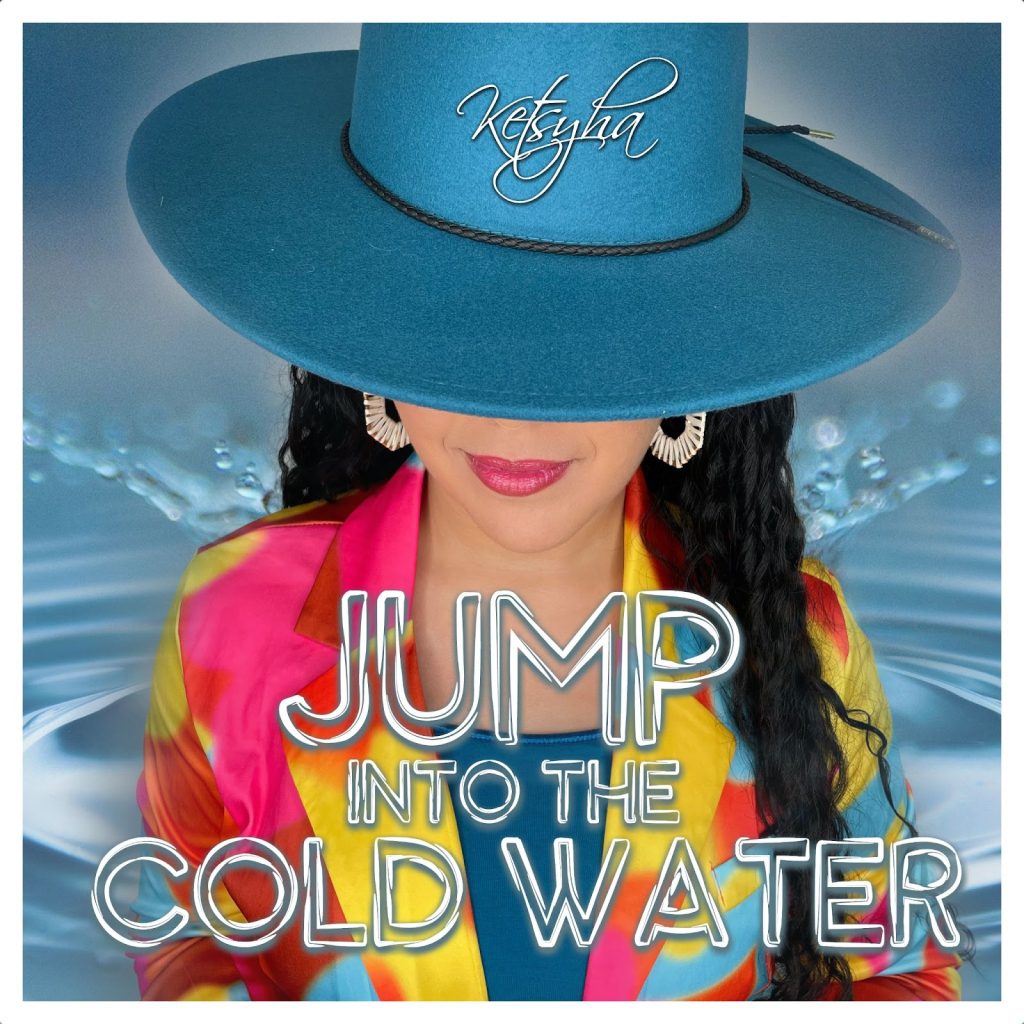 R&B/Soul Artist Ketsyha says take a leap of faith in new single
"Jump into the Cold Water"
Out on all streaming services July 29, 2022
Trujillo Alto, Puerto Rico (July 21st, 2022) – R&B/Soul artist Ketsyha releases a feel-good track for the summer "Jump into the Cold Water" on July 29th on all music streaming platforms. This single arrives as a worthy follow up to her previous single "Search Your Soul" – "a big, bold dance number with just a touch of the Latins." (Soul&Jazz&Funk) The upcoming song tells the story about her experience of taking the plunge of leaving her hometown to move to Los Angeles.
"This song was inspired after a conversation with my co-writer Adelynn Mejia about life-changing moments. I was sharing with her my experience of moving to LA to pursue my music career and how it felt like a "jump into cold water", says Ketsyha, who is originally from Puerto Rico. "The song is about how good it feels to take the leap of faith towards your passion. It really is an invitation to pursue your dreams."
This funk style song with catchy melodies and live musicians makes you want to dance to the drums and clap to the rhythm. Ketsyha's strong, soulful and bright vocals show her influences of Classic R&B, Gospel, Jazz and Soul. The song was co-written by Ketsyha and singer-songwriter Adelynn Delarosa Mejia over video calls as Ketsyha is back at her hometown Trujillo Alto, Puerto Rico, and Adelynn is in LA. The artists have been helping each other in their music careers, living part of the lyrics of the song "Better off when working together". The song was also produced remotely with experienced musicians from LA: Karen Hammack (keys, organ), David Keif (electric bass), Cris Cordero (drums, guitars), and from Puerto Rico, Jeremy Rosa (congas, minor percussion).
Ketsyha has received great accolades. Her music video "Move On" won the category of Best Music Video at Beyond The Curve International Film Festival in Paris in 2022. As of January of the same year, her music video elevated her finalist in many other festivals in Europe. Ketsyha is ready to continue producing and releasing music to inspire people to be the best version of themselves with uplifting messages of love, hope and self-worth.
"Jump into the Cold Water" will be available to stream on all platforms on July 29, 2022.
Social Media Links:
Facebook: https://www.facebook.com/ketsyha/
Instagram: https://www.instagram.com/ketsyha
Twitter: @ketsyha
Spotify: https://open.spotify.com/artist/2YKHSJLb7N63jGUwJDfwyP
Ketsyha Music & Entertainment