Saxophonist Johnny James Dr. J Releases New Single "Foolish Heart" (Vocal Mix) feat. Sangingdiva | LISTEN!
by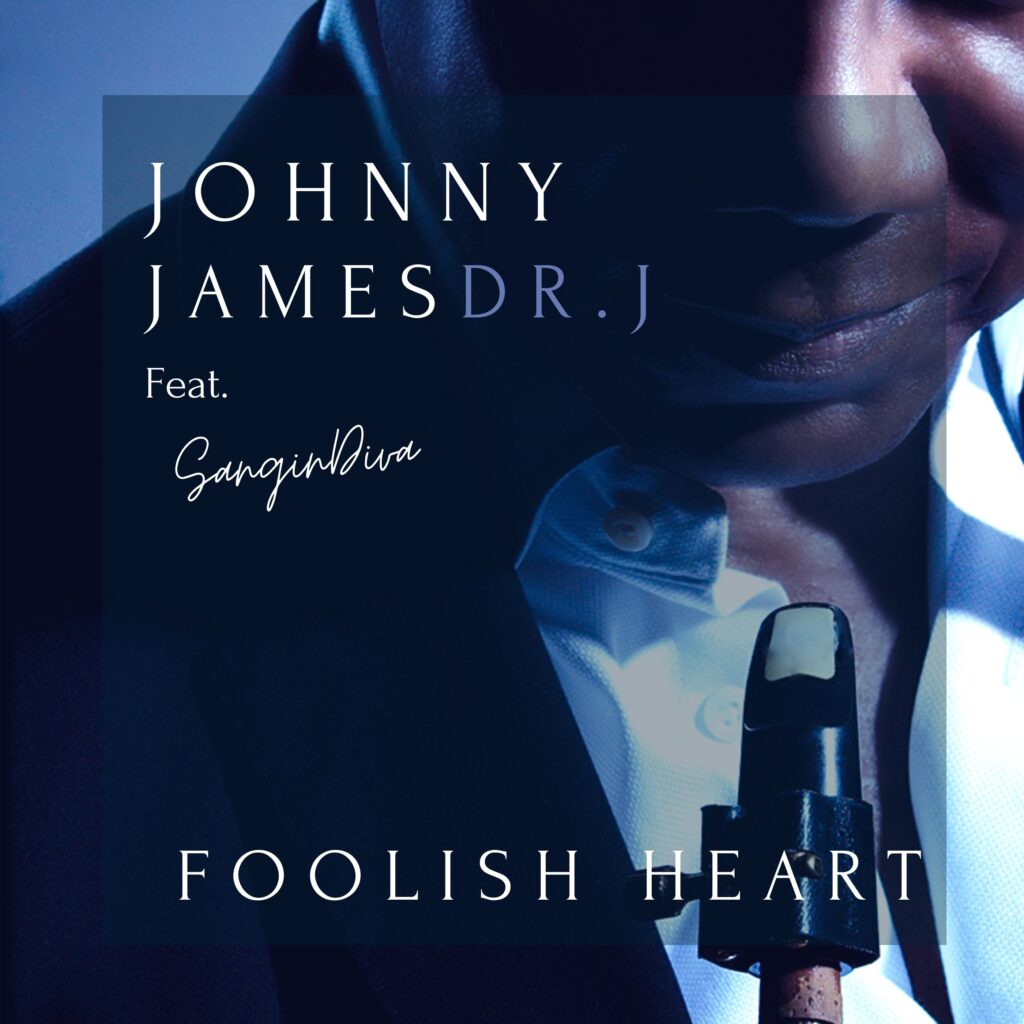 Saxophonist Johnny James Dr. J Releases Cover of Single "Foolish Heart" (Vocal Mix) feat. Sangingdiva
Following the release of "Foolish Heart" in March 2022, which is currently a Top-10 hit in the United Kingdom and Top-50 in America – and still climbing in both countries – smooth jazz saxophonist Johnny James Dr. J is releasing a remix of the classic song, featuring songstress Sangingdiva. Produced by Andre Brissette and mixed by Erik Blu2th Griggs, the remix includes the all-star musical talents of Norman Brown and Greg Phillinganes. Blu2th, a world- class musician, shines in the remix, where he is featured on bass guitar, lead guitar, drum programming, and background vocals.
James has long loved "Foolish Heart," first recorded by Steve Perry in 1984. However, he is excited about what vocalist Sangindiva – currently touring with Jeffery Osborne – brings to the remix. "Her voice is pure, sweet, and innocent," said James. "Yet, she sings with power and emotion giving the "Foolish Heart" remix a beautiful vocal flavoring."
"I'm also amazed at what Erik Blu2th Griggs adds to the remix," James said. "He is an extraordinary musician, who played multiple instruments on the recording and did a masterful job of mixing that takes the recording to a higher level."
"And it's an honor to have someone of Norman Brown's musical caliber on the remix," James said. "He is one of the greatest jazz and R&B guitarists on earth. And keyboardist Greg Phillinganes is legendary, having toured or recorded with the likes of Stevie Wonder, George Benson, Michael Jackson, and Toto."
James is an accomplished vocalist, saxophonist, and flutist who has performed nationally and internationally for 40-plus years. The music major from Florida A&M University, who once marched in the school's world-famous Marching Band, ultimately became a member of the pop-dance band Will to Power. The Epic Records-signed group released such hit singles as Baby I Love Your Way/ Free Bird Medley, Dreamin', Say It's Gonna Rain, and Fading Away.
James has released two albums as a solo artist: The Remedy and The Cure. He released two singles, Slippin' and Your Love, in 2021. Later that year, "Slippin' (Nigel Lowis Stepper's Mix) reached No.1 on Jazz Juice Radio in the United Kingdom and climbed smooth jazz charts in Canada and the United States. "Foolish Heart" and its remix are from James' forthcoming album Breathing, which will drop early 2022.
The Vocal Remix of "Foolish Heart," featuring songstress Sangindiva is available on all digital platforms.
Website: https://johnnyjamesinc.com/
Link to single: https://johnnyjamesdrj.ffm.to/mmjknzw
FB: https://www.facebook.com/johnnyjamesakadrj
Instagram: https://www.instagram.com/johnnyjamesdrj/
Twitter: @johnnyDrJ
Jay Ross Soulcravers