Gospel Ensemble Dominion and Power Release Debut Album "DAP VIBEZ VOL. 0109" | LISTEN!
by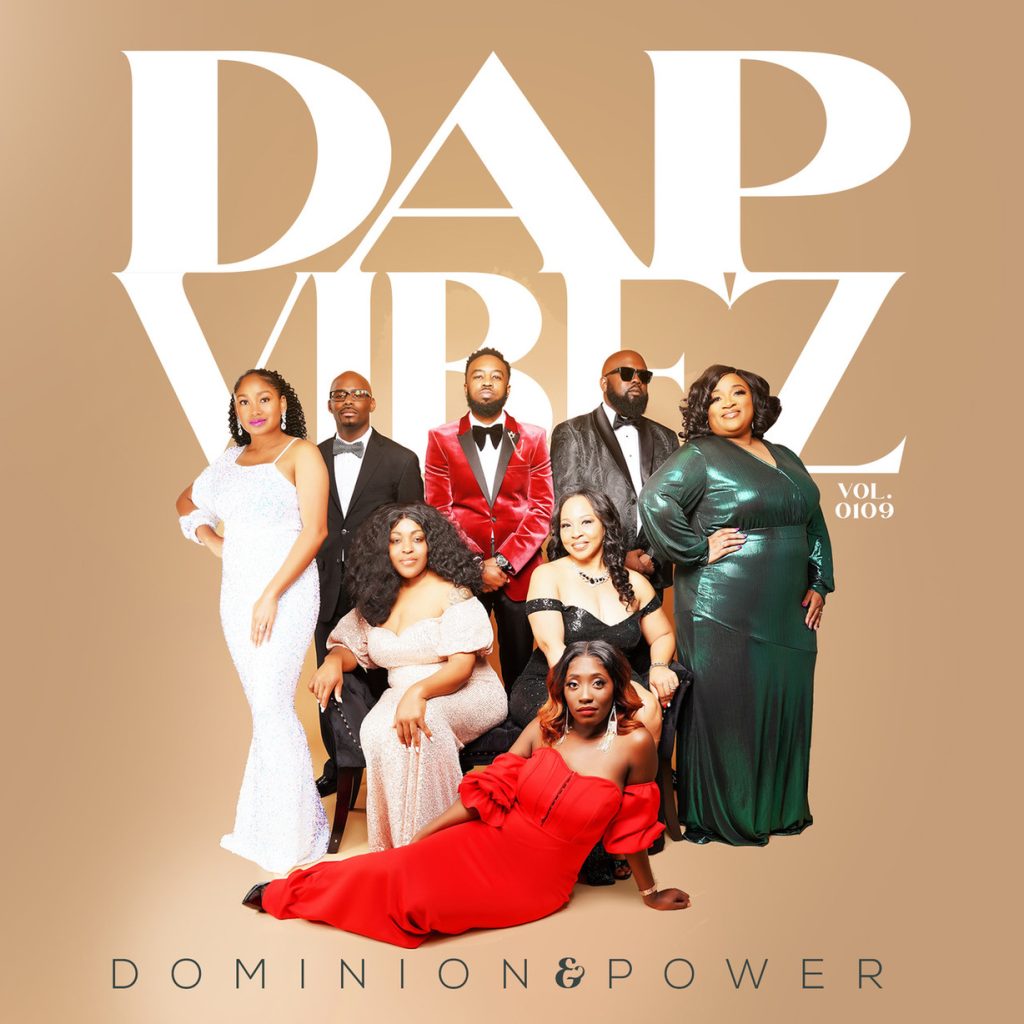 Contemporary Ensemble Dominion and Power Release Their Debut Album DAP VIBEZ VOL. 0109
Dominion and Power Offer Praise With New Radio Single "Hallelujah Chant"
Valdosta, GA — Creating music and having a Gospel group was always a dream of musicians and songwriters Todd Braswell and Ivory Lucas, III aka "Bam the Bass Player". They both spent their early years traveling with and gleaning from older quartet singers. In 2009, their childhood friend Dr. Brandon McCrae partnered with Braswell to form the group Dominion and Power. The ensemble began performing with and singing background for Vashawn Mitchell, Jason Nelson, Jonathan Nelson, Jessica Reedy, the late Dontavies Boatwright, Min. Patrick Lundy, Marica Chisolm, and Casey J.
Dominion and Power (DAP) are on their journey as Gospel artists and have successfully released a catalog of singles leading up to their debut album DAP VIBEZ Vol 0109. DAP VIBEZ Vol 0109 is a special project as "Vol 0109" indicates the date the group was formed. This album also signifies the fruition of creative musical ideas that have been developed and refined over the years.
The DAP VIBEZ album includes a trombone feature by legendary musician Christopher Crenshaw on "Don't Stop Praying". Crenshaw currently tours with Wynton Marsalis. Contributing music production credits on the album include Larry Wilson, music director for Lawrence Flowers and Intercession, and Atlanta-based choir Kevin Lemons and Higher Calling. Additional producers for DAP VIBEZ are Jonn Lissimore, Michael Alexander, and Bishop Antonio Wimberly.
Lucas penned several songs on the album, including DAP's new radio single "Hallelujah Chant".
"Hallelujah Chant" features lead vocalist Shameeka Scott-McConnehead. The album and single are available now on all digital music outlets.
Vocal members of DAP are Todd Braswell, Keyante Braswell, Shemika "Meme" Lucas, Veronica Jenkins, Cynthia Bivins, Brandon Colquitt, and Shameeka Scott-McConnehead. DAP musicians are Ivory Lucas, III "BAM" (Bass), Timothy Carter (Drums), Ivory Lucas, IV "Q" (keyboard), John Lissimore (keyboard), and Michael Alexander (keyboard).
Follow & Connect With DAP: @dominion_and_power
www.dapvibez.com
The Bellamy Group