R&B Singer Desmond Parson Releases New Single "Mend The Pieces" | WATCH NEW VIDEO!
by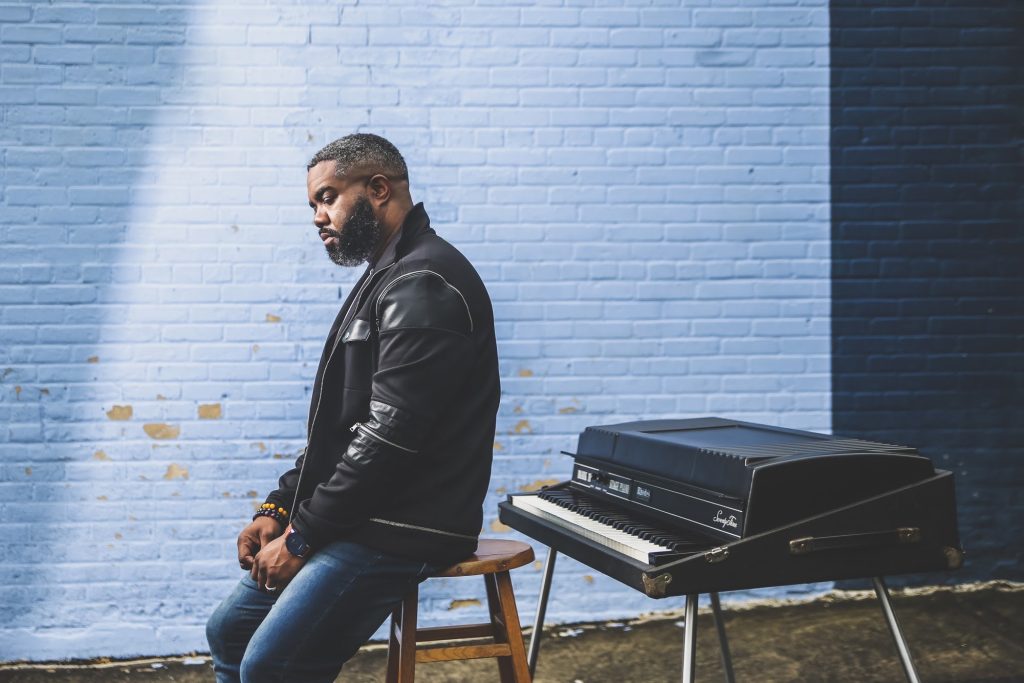 R&B Singer Desmond Parson Releases New Single "Mend The Pieces"
Desmond Parson, a man of vision, passion, and song. Music was and is the outlet in which he conveys his thoughts. Born in Washington D.C. in the mid 70's, Desmond's interest in music peaked at the age of 4 when his grandmother would play albums by the likes of Gladys Knight, Teddy Pendergrass, and Michael Jackson. However, it was one artist in particular that his grandmother played that would forever change his appreciation for, and approach to music, Stevie Wonder.
Through studying the albums of Stevie Wonder, Desmond would learn the many roles of an artist; a vocalist, writer, composer, producer, arranger, all of which Desmond performs on all of his projects. Desmond started playing the piano at age 10 learning melodies taught by his uncle. From joining singing groups in high school to presently directing his own band, Soulfied Village, Desmond's musical journey is ever evolving.
Through his involvement with the DC music scene, Desmond has performed at many historic venues in the Washington D.C. area including Takoma Station Tavern, Smith Public Trust, and The Kennedy Center, and has shared the stage with the R&B group, The Dramatics. Desmond infuses the sounds of R&B and neo-soul to create a style all his own.
His latest EP "Resoulution" that he released in April 2020 took the UK by storm on the Amazon Music Charts. He released the first single and video "Possibly" that charted on various radio charts in the UK. The latest single, "Mend The Pieces" shows the vulnerability of a relationship gone wrong to be put back together.
Resoulution is available on all digital platforms and Bandcamp.
Follow him on his social media platforms:
https://instagram.com/iamdesmond_parson
https://www.facebook.com/iamdesmondparson/
Twitter: @iamdesparson
https://desmondparson.bandcamp.com/album/resoulution
Jay Ross Soulcravers