R&B Songstress The Lady Song Bird Jinda Releases New Single "Vibe" | LISTEN!
by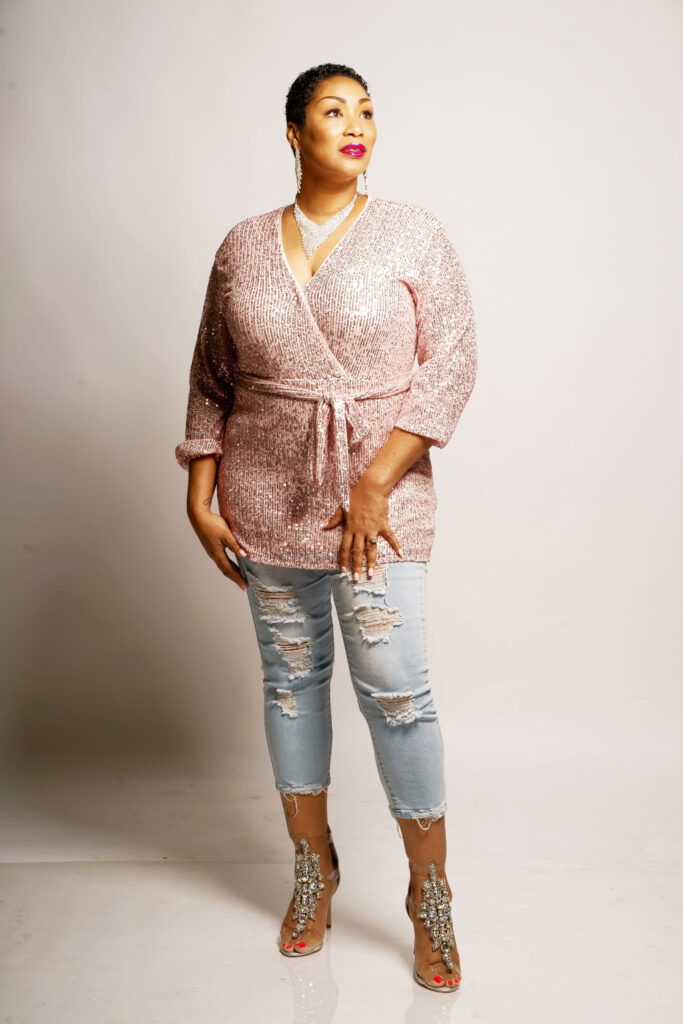 The Lady Song Bird Jinda Releases New Single "Vibe"
BIO: Born December 17th, Native of Springfield, Ohio, born into a family full of musical influence. Jinda has been singing her heart out since the age of 2. Winning numerous contest throughout her high school years. Jinda received a full four-year scholarship to Morris Brown College in Georgia for Music and Vocal Techniques. Growing up listening to her favorite artists, which influenced her musical journey. In 1998 living in Georgia, had the opportunity to be in an all girl group named S.U.G.A an "a cappella" female group. During this time S.U.G.A. opened up for Montell Jordan, Lauryn Hill, The Fugees, Keith Sweats Club "The Industry" and a local TV Show called, "In The Mix", Freak Nic and Sweet Auburn Festivals to mention a few.
In the 2000's I had the opportunity to work with the late Ollie Woodson of The Temptations. In 2003 -2004 I was part of a huge production called Motown Review and More held in Houston, TX. Playing Cheryl Lynn, Teena Marie and a Pointer Sister. Being a full-time artist I have been able to open and be on the ticket with some greats in the industry such as Chante Moore, Tank, Ginuwine, Bobby Valentino, RL, ConFunkShun, Ohio Playaz, Lakeside, Zapp, S.O.S Band and comedian Michael Colyar. Some of my musical influencers and mentors are. Dee Dee Simon, Rue Davis, Jeter Jones, Ronald " Slack" Jefferson, Bigg Robb, Omar Cunningham, Mose Stovall, Frank Johnson,Two Buck Chuck,and others. A few accomplishments I have achieved on this journey: From 2016 til now, God has blessed me to accomplish many milestones. I have released three albums "It's Me", "My Arrival", " Phoenix" and currently working on a fourth "JINDA". My first Christmas Collaboration " Winter Is Coming" ( Dear Santa) 2021 I have received numerous awards and recognitions: 2017 Proclamation from the City of Houston (Certificate Of Appreciation) 2017 & 2019 Theta Delta Sigma & Mu Delta Zeta's 2021 Female R&B Soul Artist (Atlanta,Georgia) 2021 ZBT Best Female Vocalist ( Houston, Texas) The Lord is Steady opening doors.
The Boogie Report