Marvin Gaye's Album Track "Save The Children" (Remix) by SaLaAM ReMi | WATCH NEW VIDEO!
by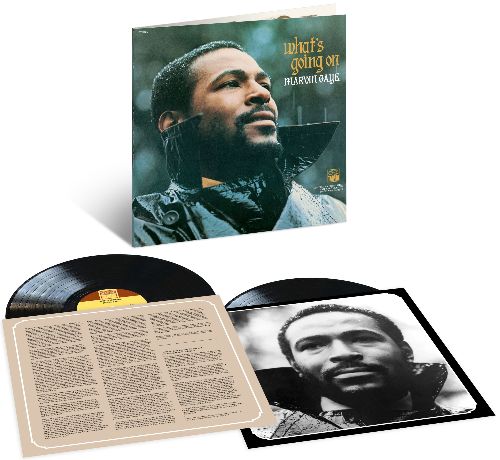 MARVIN GAYE
What's Going On 50th Anniversary Celebration
"Save The Children"
Music Video Created Using Winning Submissions
from a Fiverr Design Contest
Arriving May 20, the Video features Acclaimed Producer SaLaAM
ReMi's Recently Released "Save The Children" Remix
MAY 20, 2022 (Los Angeles, CA) — For the grand finale of the year-long celebration for Marvin Gaye's landmark What's Going On album, Motown and UMe turned to his fans to help create a unique video of Grammy®-nominated producer SaLaAM ReMi's remix of the album track "Save The Children."
In April, Universal Music Enterprises and Fiverr, an online marketplace for professional freelance services, held the Fiverr x Marvin Gaye: "Save the Children" Design Challenge, which asked Fiverr artists to listen to SaLaAM ReMi's "Save the Children" remix and then illustrate a 2D child character inspired by their interpretation of the song. The submissions revealed a remarkable range of animated creativity that included traditional cartoons, graffiti, anime, doodles, abstract sketches, and more.
The winning entries have been imaginatively integrated into the vibrant "Save The Children" video, with all the contributing artists being mentioned on a credits screen. The video, now live on the Marvin Gaye YouTube Channel, follows on the heels of the recent 2022 Webby Awards victory of the "What's Going On" animated video in the Diversity & Inclusion Video Category.
SaLaAM ReMi's "Save the Children" remix is part of his Save The World: Remix Suite. This 2021 digital EP also contains his new auditory imaginings on "Sad Tomorrows" (the B-side to "Save The Children"), "No Need" (a previously unreleased Gaye instrumental from the "Sad Tomorrows" sessions), and the holiday single, "I Want to Come Home for Christmas." Motown and UMe also teamed with Paralyzed Veterans of America (PVA) on a new animated video for the latter track to honor America's veterans and servicemen and servicewomen last year on Veterans Day.   The new "Save The Children" video also caps an amazing 50th anniversary year for What's Going On, which Rolling Stone placed at #1 on its most recent list of the 500 Greatest Albums of All Time. Kicking it off in January 2021 were a trio of digital titles: the 21-track What's Going On: Deluxe Edition/50th Anniversary, a recent winner of Outstanding Anthology at the Detroit Music Awards, which includes rare mixes, mono single versions and outtakes; a standalone version of What's Going On: The Detroit Mix (previously available only on What's Going On's 2001 Deluxe Edition); and Funky Nation: The Detroit Instrumentals, a collection of sublime jam tracks Gaye recorded in 1971 in the aftermath of the album's success that have never been issued on their own.
Reybee, Inc.