R&B Singer Devon Howard Returns with New Single "Your Love Is…" | LISTEN!
by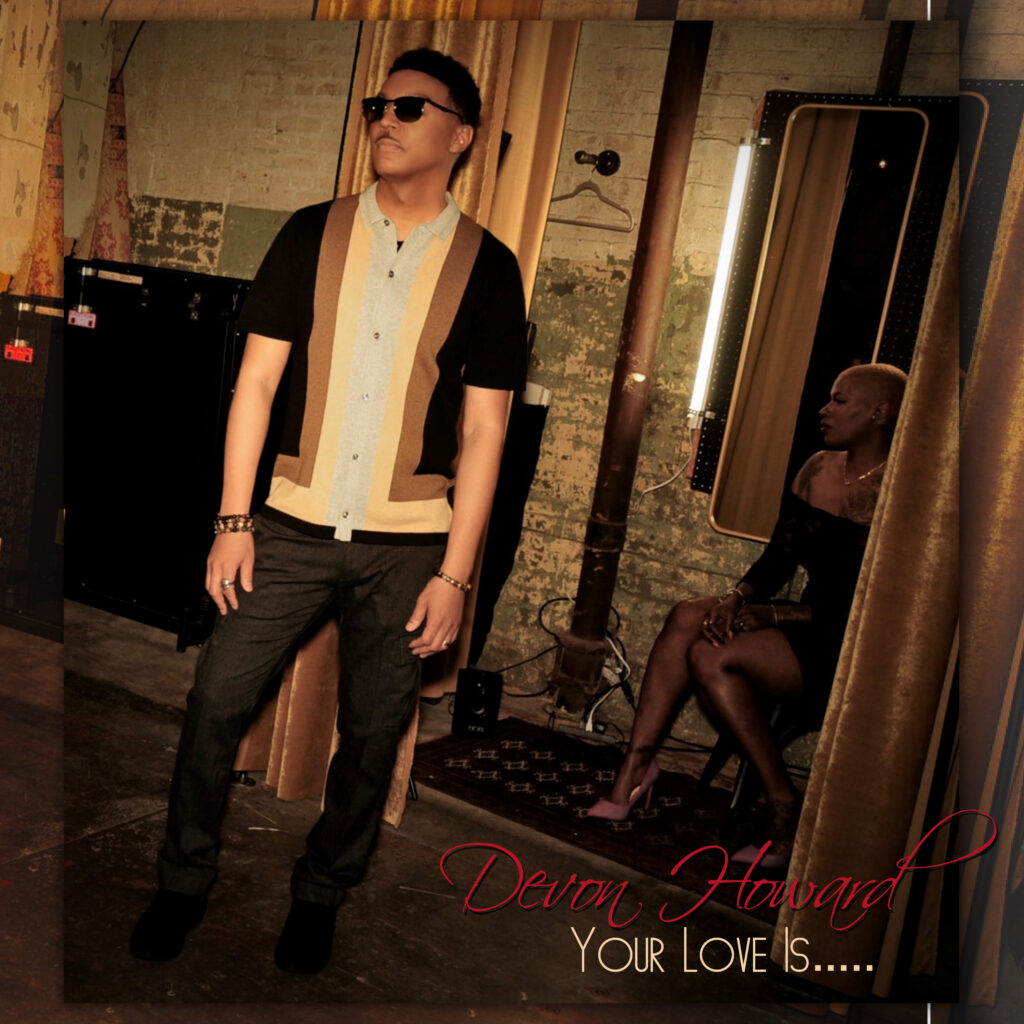 Singer Devon Howard Returns with New Single "Your Love Is…"
Devon is back with another smooth groove. The second single from his forthcoming CD 'Morning Son,' 'Your Love Is…' is another feel good mid-tempo song with its' sing-a-long melody and catchy hook. An ode to that special someone, this is the perfect summer love song.
Drawing comparisons to some of music's greatest singer, songwriter, producers like Babyface, Michael Jackson and El Debarge, Devon Howard has constructed a style and feel very reminiscent of his childhood inspirations yet uniquely all his own. Born and raised in Baltimore, Maryland, Devon's greatest influence was his father, Melvin Leonard Brown, who was a songwriter for a few local groups of his era including The Bleu Lights, who enjoyed a hit release written by Brown. After graduating from The Baltimore School for the Arts, Devon joined the group Me 2 U who scored a record deal with RCA Records allowing him to write two songs on the album. The self-titled debut album contained production from Vincent Herbert (Lady Gaga, Tamar Braxton) and Ron Fair (Christina Aguilera, Keyshia Cole). The project released two singles 'Want U Back' and 'All Night' both charting on the R&B Billboard charts respectively. After Me 2 U disbanded, Howard and two other members of the group formed Diverisiti, signing to Global/EMI Records. This venture gave Devon the opportunity to write and produce twelve songs on the CD. The group toured the United States promoting their music and eventually went on to do solo projects. In 2005, Howard signed with an indie label in Europe and released his first solo project entitled 'Urban Eclecticism.' The success of that project lead to a record deal in Japan and garnered more fanfare abroad for Devon. In 2007, the release of Howard's hit single 'Other Side of the Bed' through Global Entertainment marked his first release in the United States. The video for the single was directed by Chris Robinson (Beyonce', Usher, Bruno Mars) and played on video outlets worldwide, including VH1 Soul and BET. Global released a second single 'Yesterday' in 2008, a duet with Baltimore's own Paula Campbell which fared well at Urban AC radio.
In the subsequent years, Devon performed around the country opening for major and independent artists, including Joe, Mario, KeKe Wyatt and Dionne Warwick. Taking time to produce projects and delve into other facets of the entertainment industry, Howard has created a suite of songs that feels reminiscent of old school classic love songs yet still retaining relevance in today's market. The album entitled 'Return To Love' and its 'singles 'Back To Paradise' and 'Could This Be Love' have already gained attention across the globe and is set to make its debut in the United States at Urban AC radio. Return To Love is currently available on most digital outlets. Devon is not just the nice guy with the smooth sexy voice, he is the winner of the Heineken/ASCAP Initiative for Songwriting. Amidst his hectic schedule he also finds time to give back. He's been an advocate for foster kids and homeless teens in his hometown Baltimore the past fifteen years. Devon also put together a compilation CD of local Artists where 100% of the proceeds went to supporting a day shelter for homeless youth and young adults. Devon Howard has also performed at countless charitable events and have donated to various organizations including The Red Cross and America's Harvest.
The new single, "Your Love Is…" available on all digital platforms
Social media:
Jay Ross Soulcravers