Legendary Singer Freda Payne Releases New Single "Just to Be with You" | LISTEN!
by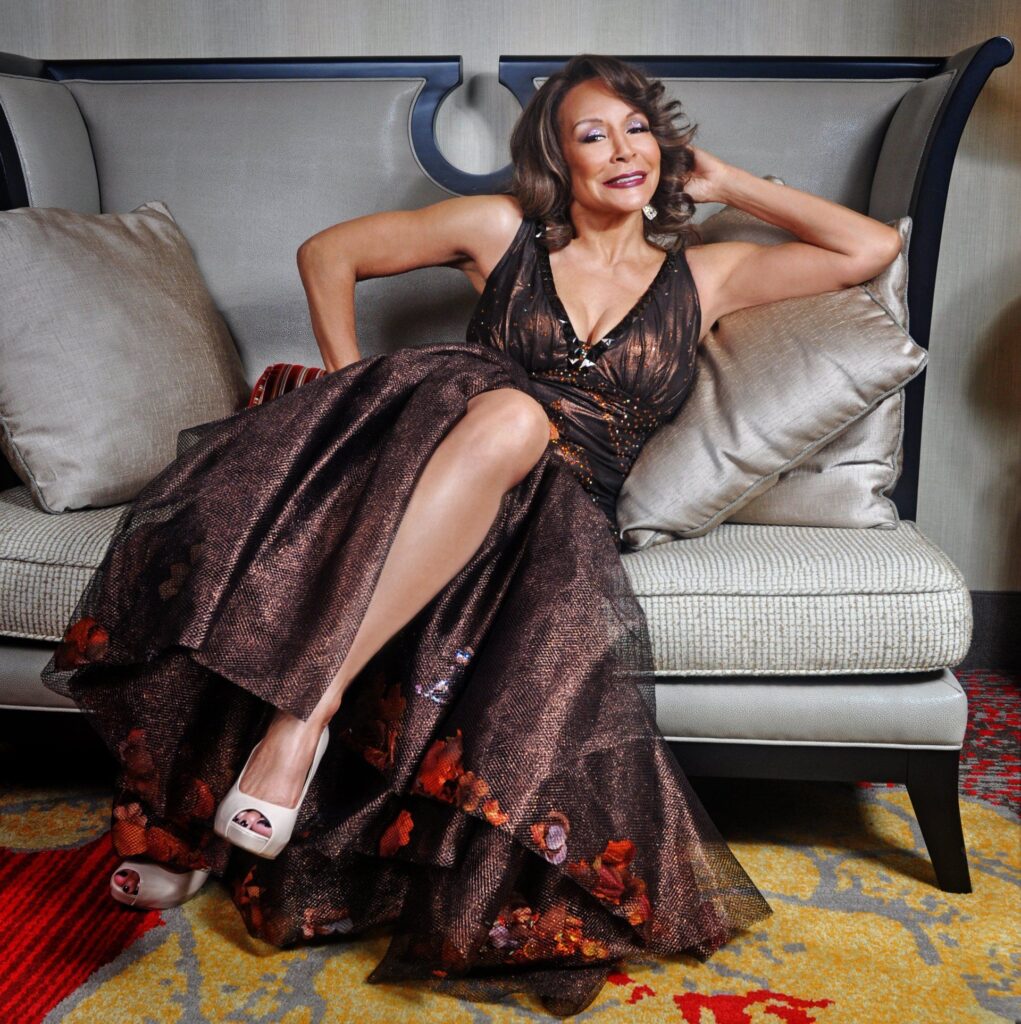 The Legendary Freda Payne Returns to The Quiet Storm with the Thoughtful Contemporary Jazz Love Song "Just to Be with You"
Latest Memoir – "Freda Payne – Band of Gold" Continues to Sizzle!
(Los Angeles, CA) The world is always sunnier and rosier when new music from the lovely and legendary Freda Payne is in the air. Her brand-new single, "Just to Be with You," is especially welcome as it returns the musically multi-faceted diva to the contemporary Quiet Storm realm which she has not recorded in for many years. Ms. Payne's most recent releases have been award-nominated traditional works in the realm of swingin' straight ahead big band jazz. "Just to Be with You" is a modern love song that harkens back to her mid-`70s albums Out of Payne Comes Love and Payne & Pleasure with a smooth groovin' pulse, electronic instrumentation, and lyrics that are profoundly inspired.
"Just to Be with You" was composed by African American producer Michael Sutton with his French wife Aneesa (also a recording artist). It details their personal journey to finding love across country lines. Where the first verse describes the longing to be together, the second verse dives deeper in declarations of everyone's right to love regardless of culture, religion, or creed. Freda connects to this message with compassion and heartfelt empathy that reaches through your speakers and embraces your very soul. "Just to Be with You" is a decidedly mature and universal look at love intended for people who truly believe in the real thing.
Assisting Sutton with the laidback musical arrangement is Japanese keyboardist Hiroshi Upshar. Also featured is Russian-born/Berlin-based saxophonist Ilia Skibinski (whose credits include Pop queen Adele, Soul man Larry Graham and Jazz master Randy Brecker) and guitarist Josh Sklair (former MD for Etta James).
"Just to Be with You" is the first single from Freda Payne's forthcoming as yet untitled EP. It is the follow-up to her sensational NAACP Image Award-nominated 2021 Traditional Jazz EP, Let There Be Love (featuring duets with Johnny Mathis, Dee Dee Bridgewater, Kurt Elling and Kenny Latimore) and her last full 14-song album, Come Back to Me Love (2014).
Also in a mod vein, Ms. Payne will be featured as a special guest on the upcoming album by bassist Mitchell Coleman, Jr. She is promoting her recently published biography "Freda Payne: Band of Gold (A Memoir)." And she continues to delight fans the world over with SRO concert appearances and stage productions.
Keep up with FREDA by visiting: www.fredapayne.com/
Facebook: https://www.facebook.com/IamFredaPayne/
Instagram: https://www.instagram.com/iamfredapayne/
Twitter: @iamfredapayne
YouTube: https://www.youtube.com/channel/UCLe0yl02hLVyUEK5rLQYMEA
Inque Publicity