Contemporary Jazz Piano Legend David Benoit to Release New Album "A Midnight Rendezvous" on Feb. 18th, 2022 | LISTEN to Title Track!
by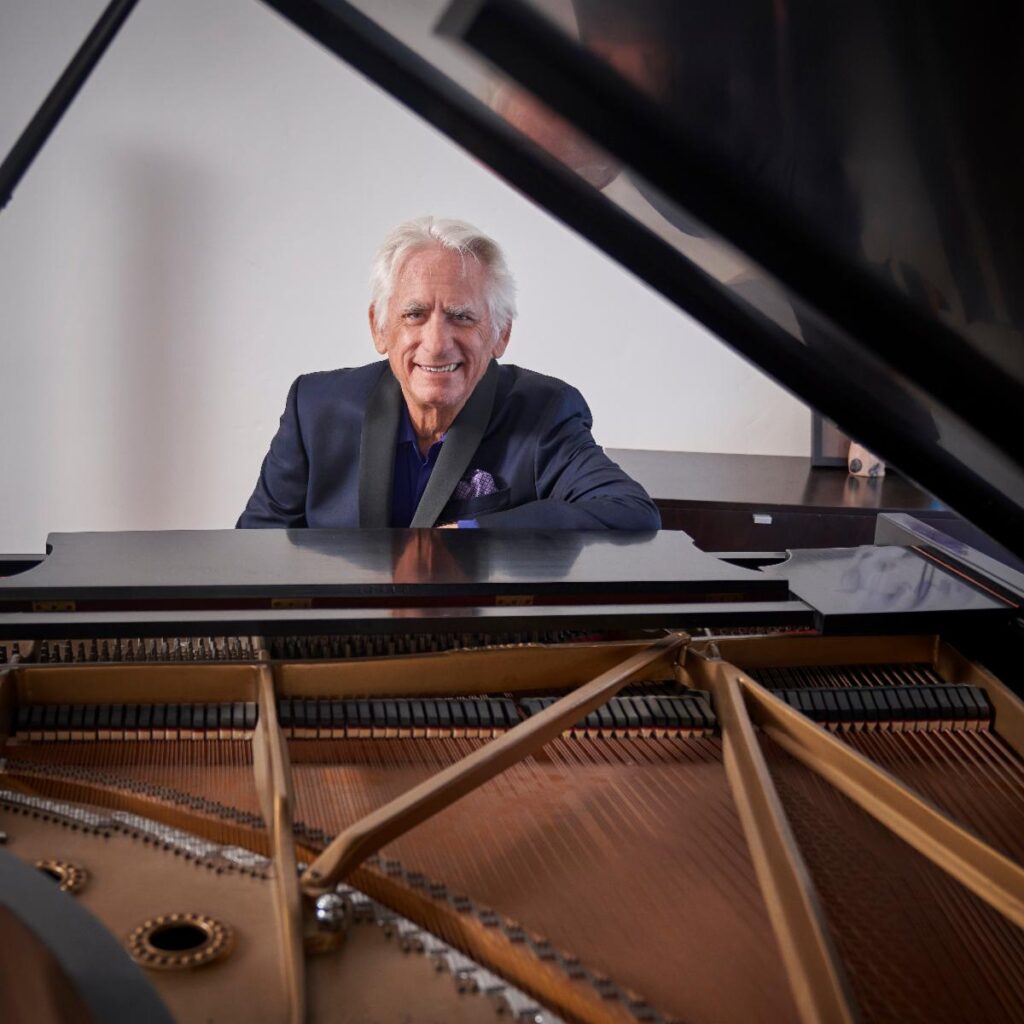 Grammy Nominated Pianist, Composer, Arranger, Film & TV Scorer David Benoit Kicks Off The New Year On The Right Note With A Midnight Rendezvous – Out February 18th
Pioneering Contemporary Jazz Star Unites with Labelmates Jeff Lorber & Eric Marienthal Among Others & Records With His Own Big Band For the First Time!
Have you ever met an artist whose craft is merely an extension of who they are? The iconic pianist, composer, arranger, producer, film and TV scorer David Benoit, embodies this archetype. He is as cool, measured, engaging, soulful and sophisticated as one of his mellifluous solos in a flight of fancy. A Founding Father of Contemporary Jazz, rooted in the tradition of Dave Brubeck and Bill Evans, David Benoit started playing the piano as a child and has never looked back. "As long as I'm alive and well," declares the Grammy nominated pianist, "I hope to write and perform as long as possible." Unbound by categories and rules, the trailblazer has built an enviable four-decade career drawing inspiration from his vast influences which have included jazz, comics, film, Broadway, symphonies and more. From endearing fans with his magical soundtracks for the Peanuts television movies, to garnering over 20 chart-topping radio hits and scoring music for films produced by Clint Eastwood and Sally Field and soap opera themes like "All My Children," David Benoit IS music. His free-spirited approach has allowed him to collaborate with such diverse artists as The Rippingtons, Faith Hill, David Sanborn and CeCe Winans, among numerous others. Benoit, who leads his own Pacific Vision Youth Symphony (the orchestra he founded in 2001) and who has collaborated with the Los Angeles Philharmonic, London Symphony Orchestra and Philippine Philharmonic, among others, fulfills a long-time dream on his new and highly anticipated new recording, A Midnight Rendezvous (February 18, 2022). Benoit records for the first time with a big band under his own leadership and is joined by numerous special guests including label-mates pianist Jeff Lorber and saxophonist Eric Marienthal. "The idea began when I was an artist in residence in Saratoga, CA and I was looking for something unique to do," reflects Benoit who hosts the morning show on KKJZ in Long Beach, CA. "I decided to write a big band arrangement for my 'Cabin Fever' on the record. I initially started arranging on my computer but the greatest thrill was hearing the playback with the real players in the big band when the project progressed. Wow! It was one of the most exciting sessions I've done in many years."
Personnel on Single: David Benoit– Piano, Pat Kelley-Acoustic Guitar, John "JR" Robinson-Drums, Roberto Vally-electric Bass, Sequencing
A Midnight Rendezvous is a stellar ten-track foray into known and uncharted territory. In addition to Benoit's first recording as a leader with a big band, he also reinvents Maren Morris' smash hit "The Bones," transports us to a California desert with Jeff Lorber, records for the first time with prolific bassist Roberto Valley (Peter White, Patti Austin, Boney James, Euge Groove, Kirk Whalum) and does a dazzling solo take on a Dave Koz gem. A Midnight Rendezvous opens with the alluring rhythmic groove of the album's title track and first single. Benoit's nimble and soulfully stated melody juxtaposed with Pat Kelley's forward leaning guitar and the pulsating flow of bassist Roberto Vally with drummer John "JR" Robinson, instantly command your attention. Benoit explains, "'Pioneer Town' started as a short riff I played on piano. I then sent it to Jeff (Lorber) knowing that we have had great results in the past. He came up with the rest and the title, which refers to a place in the California desert. The recording was done live virtually, making it a real sign of the times." Benoit's memorable rendition of Maren Morris' "The Bones," is a pleasant surprise. The lyrics in the original version use a house as a metaphor for a relationship: "Baby, I know any storm we're facing / Will blow right over while we stay put / The house don't fall when the bones are good." Benoit does a brilliant job turning this track into a riveting and emotional journey sans lyrics. "My manager Bud Harner brought me this song because he loved that hypnotic intro as did I," explains the pianist. "I built my house and raised my daughter there and we all developed a close bond living in that house. We sold it recently, after my daughter June left for college, I downsized but not a day goes by where I don't still dream about it."
A Midnight Rendezvous also showcases the ethereal, impressionistic and appropriately titled "Floating," featuring the gorgeous soprano of Justin Klunk, which shows off Benoit's penchant for creating timeless melodies. "All I need is a good groove and I just start playing melodies on the piano and find something to connect with," confesses Benoit. "I've always been very fortunate that melodies come easy for me." Benoit co-wrote "The Long Journey Home" and the album's title track with bassist Roberto Valley. A Midnight Rendezvous marks the first time that the duo has recorded with one another. "@Home" is a wistful and pensive beauty that features percussionist Luis Conte and saxophonist Justin Klunk while "You Make Me Smile" is a moving solo take on the Dave Koz hit. "When I toured with Dave," shares Benoit, "I would mess around with that song at sound check. I always thought it be a nice piano piece because of its strong melodic nature."
During the last three years, the pandemic has spurred a time of reflection, as the world has had to pivot in the ways that we live, work and communicate. Benoit shares, "I was able enjoy some quality family time since my daughter was home from college. I suddenly had lots of time on my hands to do all of the writing and arranging that I have always wanted to do for big band. Now I finally had the down time I needed to really focus and write new material for this new album." A highlight on A Midnight Rendezvous is the rousing finale featuring three colossal and beautifully orchestrated big band tracks: "Generations," "Waiting For Spring" and "Cabin Fever." Benoit's 12-piece powerhouse big band includes a blazing horn section that includes saxophonists Eric Marienthal and Sal Lozano, trumpeter Wayne Bergeron and trombonist Francisco Torres.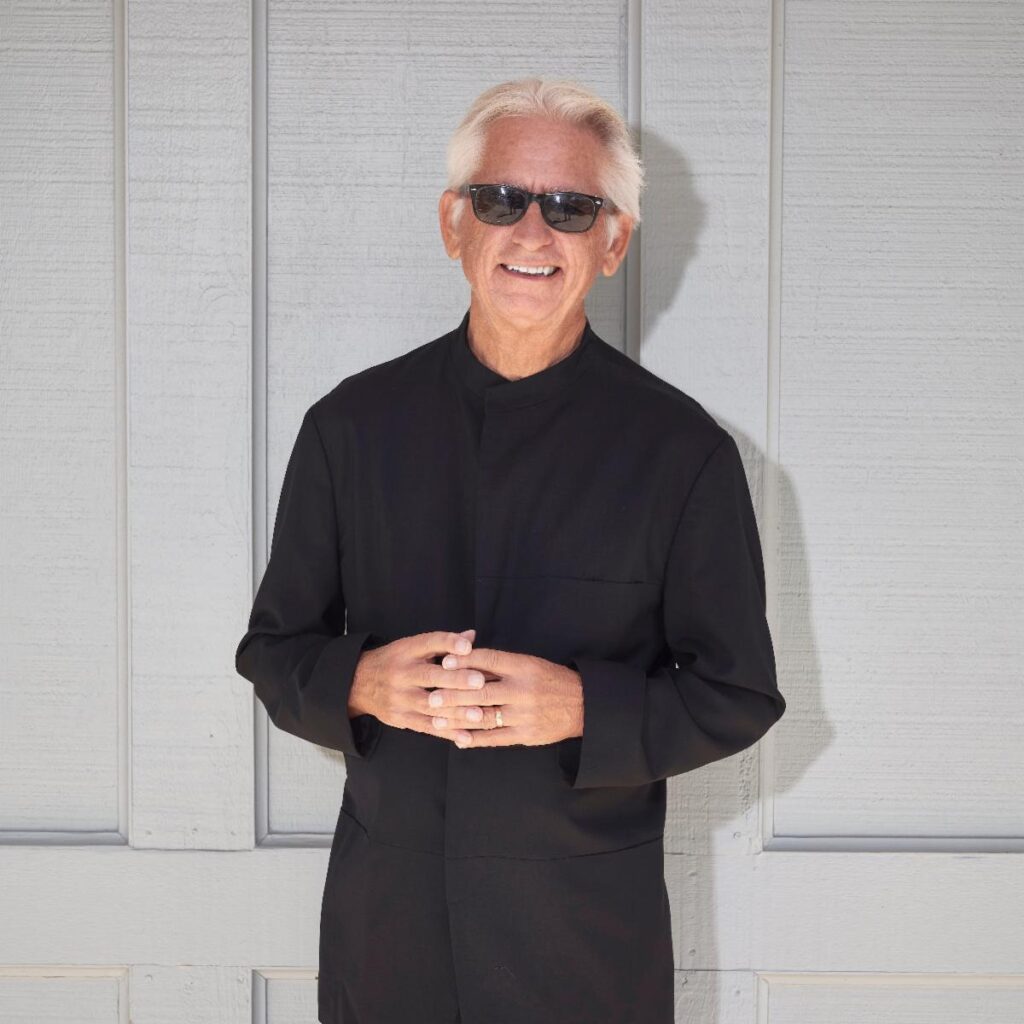 Born in Bakersfield, California, David Benoit grew up in the South Bay of Los Angeles. He studied piano at age 13 with Marya Cressy Wright and continued his training with Abraham Fraser, who was the pianist for Arturo Toscaninni. He focused on theory and composition at El Camino College, studying orchestration with Donald Nelligan, and later took film-scoring classes taught by Donald Ray at UCLA. His education in music conducting began with Heiichiro Ohyama, assistant conductor of the Los Angeles Philharmonic, and continued with Jan Robertson, head of the conducting department at UCLA. He began his career as a Musical Director and Conductor for singer Lainie Kazan in 1976 before moving on to similar roles with singer/actresses Ann Margaret and Connie Stevens. Benoit fell in love with jazz in 1965 after watching a Charlie Brown special on television and hearing the music of Vince Guaraldi. A pioneer and architect of contemporary jazz, highlights from David Benoit's catalogue include the recordings Freedom at Midnight (1987), Waiting for Spring (1989), Shadows (1991), Letter to Evan (1992, a tribute to Bill Evans) and Here's to You, Charlie Brown: Fifty Great Years (2000). Benoit has also recorded two albums with guitarist Russ Freeman: Benoit/Freeman Project (1994) and 2 (2004). His discography also includes the recording American Landscape (1997) and Orchestral Stories (2005), which featured his first piano concerto and symphonic work. Benoit's 2012 CD Conversation garnered three Grammy nominations and 2 In Love (2015) joined him with vocalist Jane Monheit. Benoit's film scores include The Stars Fell on Henrietta (1995), produced by Clint Eastwood, and The Christmas Tree, produced by Sally Field, which was voted 'Best Score of 1996' by Film Score Month. Benoit made his Shanachie debut in 2017 with So Nice, a collaboration with guitarist and lablemate Marc Antoine. David Benoit And Friends followed in 2019, uniting Benoit with labelmates Lindsey Webster, Marc Antoine and Vincent Ingala and longtime collaborators Peter While and Dave Koz, among others. A long-time guest educator with the Mr. Holland's Opus Foundation, he received that organization's Excellence in Music Award in 2001. In 2018, Benoit was given an honorary doctor's degree in music from Five Towns College in New York.
Benoit concludes, "I'm lucky to have had the opportunity to record over 40 albums and this recording best represents where I'm at as a composer, arranger and pianist." Although titled A Midnight Rendezvous, Benoit's latest collection of timeless anthems promise to meet you where you are anytime you are ready.
Shanachie Records