Singer Cedric Ballard Releases New Holiday Single "Agnus Dei" | LISTEN!
by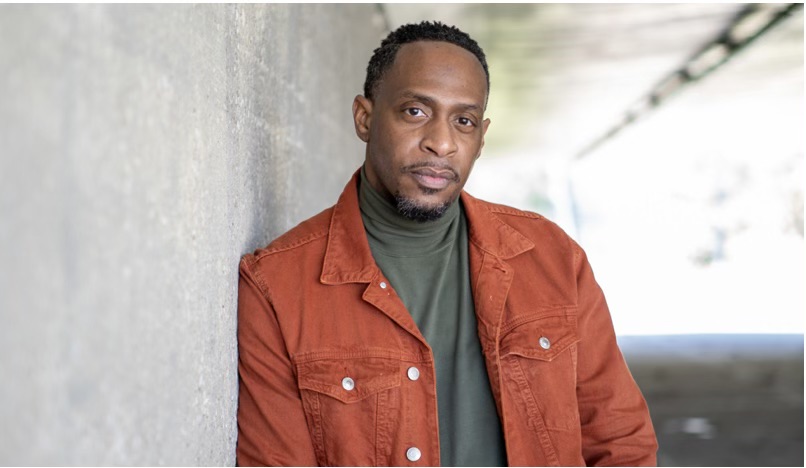 Cedric Ballard Joins The Holiday Brigade With Special Version of Agnus Dei
(Houston, TX) It is a widely accepted notion that when Cedric Ballard sings, people listen. The Houston born worship leader and song stylist blends his voice with a formidable and venerable list of Gospel artists rounding out the Kerry Douglas Gospel Mix Christmas compilation covering the Michael Smith classic Agnus Dei. His performance of the song is drawing rave reviews.
Kerry Douglas added these remarks, "My desire was to have a CD that would be special, music speaks a universal language and can touch people where they hurt. Christmas is a very special time of year for the body of believers. We wanted something memorable that people would definitely want to hear again and again. Thank God for Angela, Pastor John and Gregory seeing this through to fruition. Cedric is in my list of all time favorite singers. I have watched Cedric mature and grow as a singer, songwriter and music minister. His album, the Live Experience is a must have, he blows the lid off of Blessing Me and my all time favorite Not My Will. We had just seen Cedric minister during the home going service for Shawn McLemore, I mean he changed the atmosphere in that place and there was a shift. He is truly anointed to bring deliverance and break yolks, and I am so glad Greg nudged him to be a part of this Gospel Mix Christmas CD."
Kerry Douglas Gospel Mix Christmas is available on all streaming platforms. The album arrives just in time for the most wonderful time of the year and features Gospel music's heavy hitters as well as emerging artists: Zacardi Cortez, Keith Wonderboy Johnson, Earnest Pugh and Lisa Smith Knowles, James Johnson, Lasha' Knox, the late legend Shawn McLemore, Monica Lisa Stevenson, Derrick Stevenson & Friends, Cinque Cullar, Cedric Ballard, Paul Turner & CMI with Angela Spivey, Algeron Wright, Geoffrey Golden (Season 7 "Sunday Best" Winner) and Nikki Ross. The songs range from nostalgic holiday favorites to new school Christmas songs of celebration and praise.
Gospel Mix Christmas can be found on all streaming platforms now.
RGMC Impact