Contemporary Jazz Band The Cookers Release New Album "Look Out!" | WATCH NEW ALBUM TRAILER!
by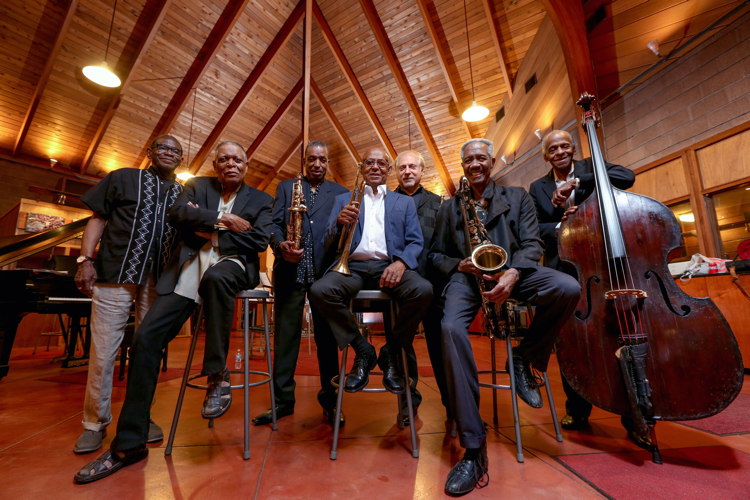 THE COOKERS' GEARBOX RECORDS DEBUT LOOK OUT! (GEARBOX RECORDS), OUT LAST WEEK, SHINES AT PRESS AND STREAMING
BAND ELEVATES AFTER CLOSE TO A DECADE AND A HALF PLAYING TOGETHER
Formed for a one-off Freddie Hubbard tribute concert in New York, The Cookers—the band consisting of jazz veterans who have played in bands with the likes of Lee Morgan, Art Blakey, Herbie Hancock, Sonny Rollins, Freddie Hubbard, and Miles Davis—are still pushing one another to greater heights nearly a decade and a half later. As their sixth album, the masterful Look Out! came out last Friday on Gearbox Records, the band is seeing new success.
The National Endowment for the Arts named two band members as 2022 Jazz Masters: Billy Hart and Donald Harrison, Jr. Amazon Music's Fresh Jazz playlist featured the Cookers on its cover with the single "Traveling Lady" included, as it was on Spotify's All New Jazz playlist. Three 2021 concerts will be livestreaming (more info below) and available to the public and a 2022 tour is in the works as well.
Photo Credit: John Abbott
The Cookers Tour Dates
November 5-7 – Baltimore, MD – Keystone Korner (also livestreaming)
February 19 – Pittsburgh, PA – Kente Arts Center
February 23 – Oakland, CA – Yoshi's
February 24 – Santa Cruz, CA – Kuumbwa Jazz Center
March 1-5 – New York, NY – Birdland
The Cookers are:
Billy Harper (sax)
Billy Hart (drums)
Eddie Henderson (trumpet)
Cecil McBee (bass)
George Cables (piano)
David Weiss (trumpet)
Donald Harrison (sax)
Nick Loss-Eaton Media