Soul Singer Kari R. Taylor Releases New Single "I'm Moving Up" | WATCH NEW VIDEO!
by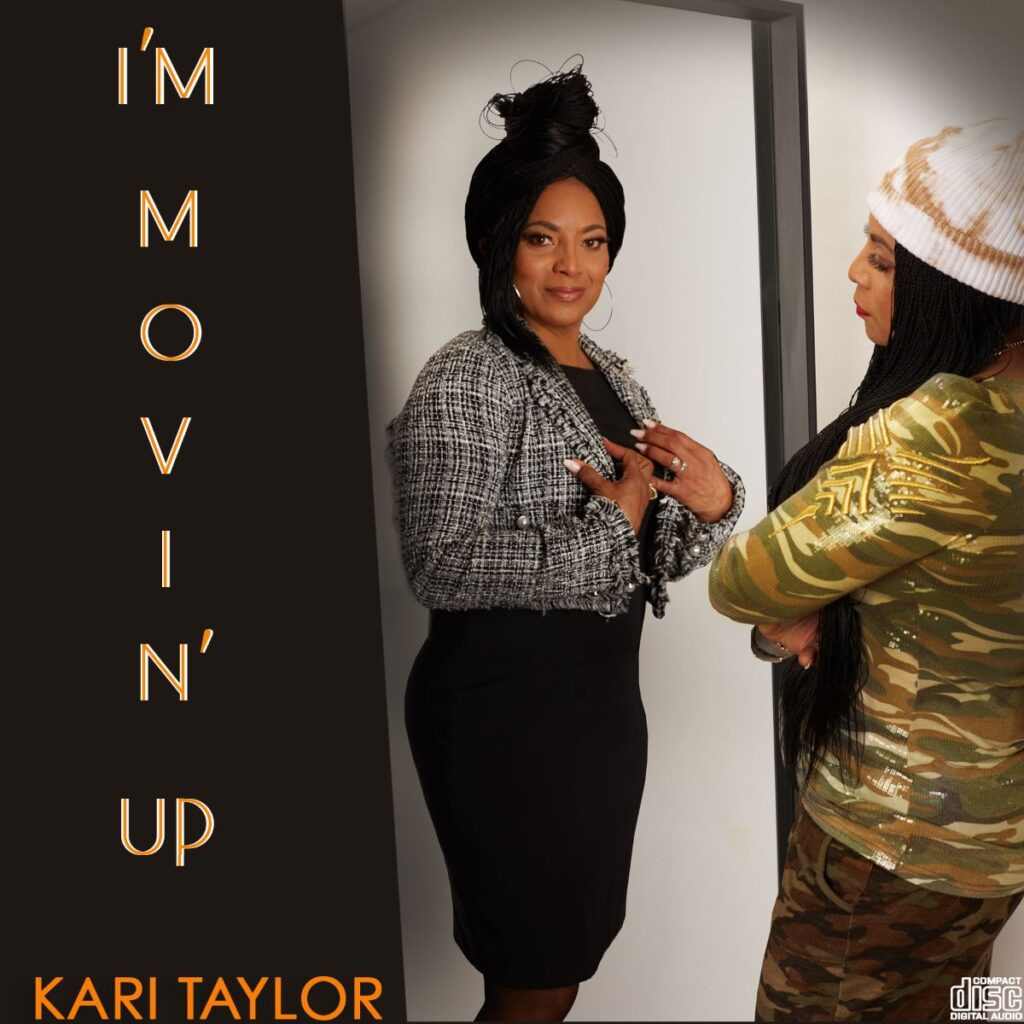 Soul Songstress Kari R. Taylor Releases "I'm Moving Up" Music Video as Top Notch Music Group Promotes to National and UK Radio
September 15, 2021 (LOS ANGELES) — Adult contemporary soul singer-songwriter Kari R. Taylor has dropped the official music video for her single "I'm Moving Up" and through Top Notch Music Group will now go out to National and UK Radio. The inspiring and upbeat R&B track features live instrumentation and was written by Taylor and Wendell C. Wellman. Produced by Wellman and Leonard "Lenny" Jones, the track is available for streaming and download on all digital platforms.
A proud student of Berklee College of Music, Taylor was recognized with a Billboard Music Award in 2019 for her incredible work on Juewett Bostick's Album "Shades of Blu." She formed an indie record label, "Earforce One Records" and released her EP "Fallin' For You" and three singles.
Kari's sound has been compared vocally to an infusion of Chante' Moore, Whitney Houston, and Phyllis Hyman. She credits much of her musical influence, to R&B, Pop, and Jazz artists Michael Jackson, Whitney Houston, Rachelle Ferrell, and Phyllis Hyman.
Instagram, Facebook, Official Website
Stream and add "I'm Moving Up" to your playlist on Spotify here.
The Omni Firm LA