Singer Joy Denalane Releases Project "Let Yourself Be Loved – Deluxe Edition" | WATCH NEW VIDEO!
by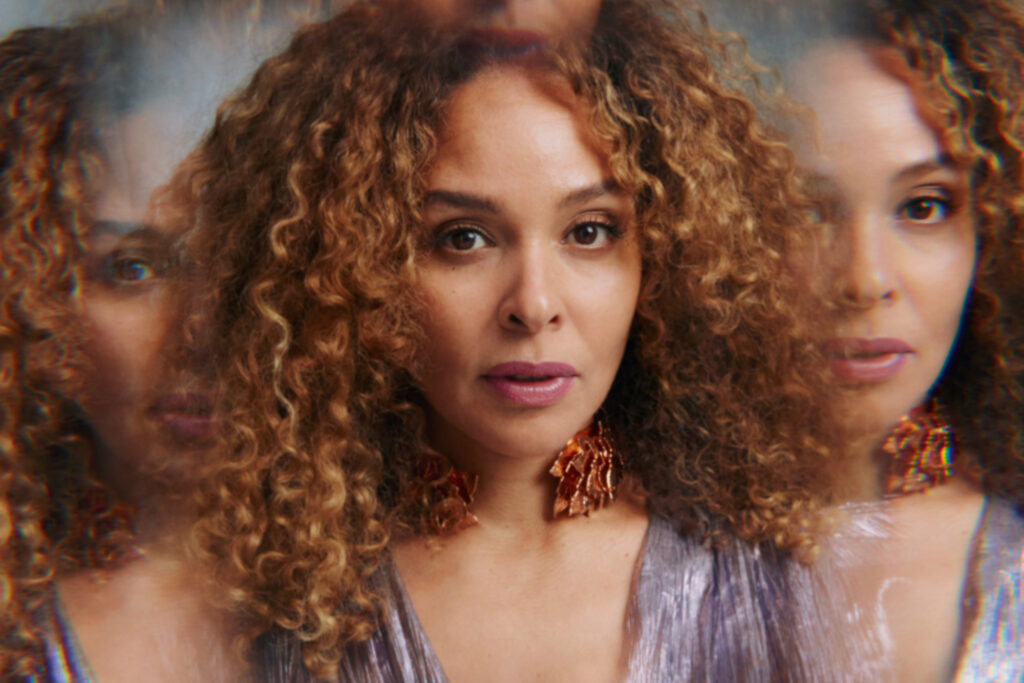 JOY DENALANE
'LET YOURSELF BE LOVED – DELUXE EDITION'
OUT SEPTEMBER 3
Germany's undisputed Queen of Soul, Joy Denalane returns with 'Let Yourself Be Loved – Deluxe Edition,' out NOW on Lesedi / Motown Records.
Originally released on Motown Records in summer 2020, with over 10 million streams and selling over 26,000 copies (reaching Number 5 in the German charts) the album finally gets its first official UK release, in the form of an expanded deluxe edition, featuring five brand new songs, complete with an exclusive lavish 7″ box set with eight vinyls.
With 'Let Yourself Be Loved – Deluxe Edition', Joy presents her definitive soul statement. Marking her fifth album release, the record is in equal parts an act of self-assertion, genealogical research and homage to the great classics of the genre, deftly bringing together all the strands of her earlier work. It's a record that features the shimmering arrangements, the sumptuousness and the ethereal melodies we associate with classic soul music. Production comes courtesy of Roberto Di Gioia – one of the world's most renowned jazz pianists who began his career playing with greats such as Johnny Griffin, Art Farmer and Woody Shaw.
Highlights include 'Be Here In The Morning', a duet with Texan blues singer C.S. Armstrong, the dramatic 'Wounded Love', the Marvin Gaye-reminiscent 'The Ride' and the combative up-tempo smasher 'I Gotta Know'. The James Jamerson bass guitar sounds particularly good on 'I Believe', which Denalane sings with former Motown artist BJ The Chicago Kid, who has also collaborated with artists such as Kendrick Lamar, Kanye West and Anderson Paak. And of course, don't miss the five new bonus tracks; there's the funk driven 'Use Me,' and the joyful splendor of 'Still It Ain't You.' Upcoming single 'The Show,' is neo-soul at its best, whilst the upbeat 'Forever' and the timeless 'Give and Take' complete the set. The addition of these new songs lifts an already brilliant album to a near perfect body of work.
"I wanted to make a classic soul album," says Joy. "Stylistically I was looking for inspiration from the period around the end of the 1960s to 1973" – a period which represents an important turning point for the genre, in which soul surpassed itself musically and finally became a socio-political force with significant impact. For Joy, this deep and devoted engagement with the music of her childhood is not simply a search for her musical roots. It's not a matter of vintage simulations of old soul recordings. It's a matter of identity – musical, political and personal. The biographical aspect, the desire for belonging, has always been a central theme in her work.
"What was important to me was the sound and the feeling, a search for myself. Where do I come from, what defines me, what's left when I leave everything else out?" In most of the songs she is ostensibly singing about love in all its facets: love of friends and children as well as romantic love. Yet the way she does that is similar to how universal themes gained an additional level of meaning and a political charge in soul music in the past. The pain and the urgency present in these love songs naturally laid a trail to the black civil rights movement and the misery suffered as a result of racism and marginalisation. This suffering is, sadly, international and not limited to the United States of the 1960s. "I can feel my own pain, my rage, my despair and vulnerability very clearly on this record," she says. "This music brings these feelings to light and channels them even more than the previous records."
'Let Yourself Be Loved – Deluxe Edition' is permeated by Joy Denalane's experiences as a black woman in Germany's diaspora. When she was a child and a teenager there were very few black people in Germany, and there was no sound that addressed their day-to-day experience of racism and marginalisation. "All those years I was coming up against brick walls," says Joy, "even in enlightened, cosmopolitan Berlin. The music gave me strength and helped me to become aware of the situation. By now I understand something I wasn't able to see when I was 20 or 25: you never get used to these hurts and rejections, it never gets better. The incessant categorising makes you crazy and increasingly sensitive."
However, that has not made the Berlin-born artist any less fierce: sometimes when you sing about love, it's about the absence of love. That is just part of how' Let Yourself Be Loved – Deluxe Edition' represents the essence of Joy Denalane.
Joy Denalane first broke through with her 2002 debut album 'Mamani,' which went gold. Her second, 'Born & Raised' featuring special guests Lupe Fiasco, Raekwon, and Governor reached number 2 in the German charts, which along with the follow ups, her top-10 albums 'Maureen' and 'Gleisdreieck,' helped establish Joy as one of the most influential soul artists in Germany. For her fifth album, 'Let Yourself Be Loved,' she was signed to the legendary Motown Records – one of the first ever European artists to sign to the label.
'LET YOURSELF BE LOVED DELUXE EDITION' TRACKLIST
1. Wounded Love
2. Be Here In The Morning (Feat. CS Armstrong)
3. I Believe (Feat. BJ The Chicago Kid)
4. The Ride
5. I Gotta Know
6. Hey Dreamer
7. Stand
8. Love Your Love
9. Top Of My Love
10. Let Yourself Be Loved
11. Put In Work
Bonus Tracks:
12. Use Me
13. Still It Ain't You
14. The Show
15. Forever
16. Give and Take
FIND JOY DENALANE ONLINE:
WEBSITE | INSTAGRAM | TWITTER | FACEBOOK | SPOTIFY
Measure PR