Singer Joshua Henry Releases Debut Album "Grow" | LISTEN to New Single "Stand Up"!
by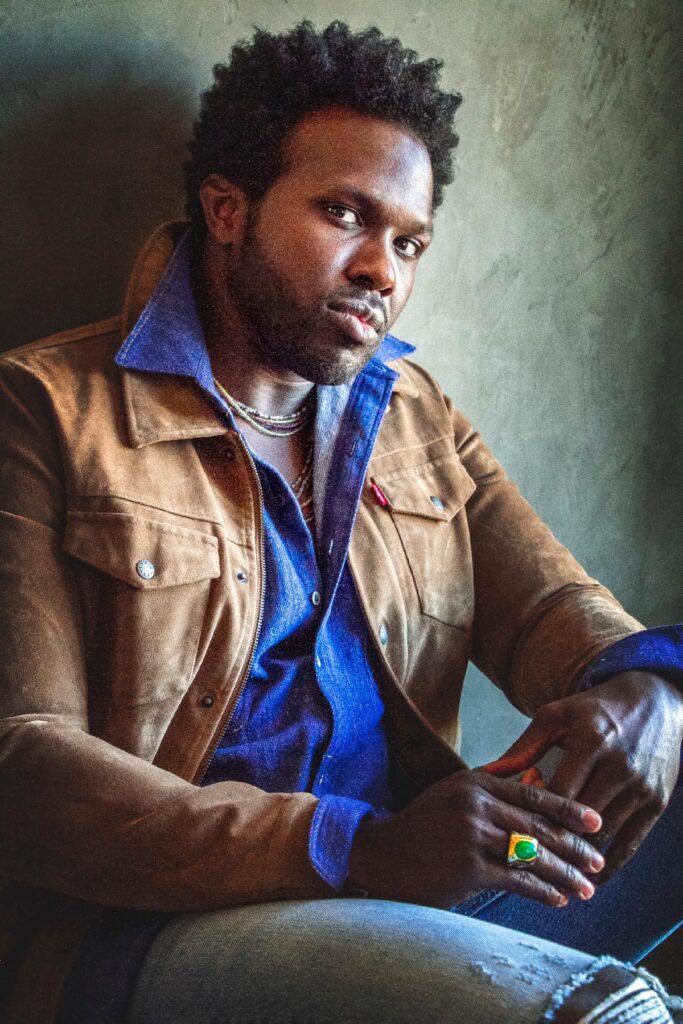 Three Time Tony and Grammy-Nominated Sensation Joshua Henry Releases Debut Album 'Grow'
Joshua To Star In Lin-Manuel Miranda Film Adaptation of Tick, Tick…BOOM!
Today, three-time Tony and GRAMMY-nominee Joshua Henry releases his debut album 'Grow' via BMG. This album is a kaleidoscopic spectrum of sounds that was completely produced virtually using a small midi-keyboard, Joshua's guitar, and his voice along with the GRAMMY award-winning producer, writer, and composer Theron "Neff-U" Feemster (worked with Michael Jackson, Dr. Dre, Justin Bieber, Doja Cat, and others).
"I wrote my debut album GROW during the height of 2020's pandemic. As an artist my collaborators were gone, the stages I was accustomed to performing on were closed. I'd soon realize that it was the perfect time to put all my energy into my first artistic love- music. With the encouragement of my incredible wife Cathryn and my phenomenal producer Theron Feemster, I got to work. My emotions were high at the surface, so songs like Hold me, Love me, and Checking In came flying out of my soul. Over a period of about 3 months, the entire album was completed. Writing GROW, I learned how to be more vulnerable and how to show the love, positivity, the fun, the sexy.. all of me. It was the most complete, fulfilling artistic process I've ever taken on." – Joshua Henry
'Grow' represents all things Joshua: who he is, his outlook on life, and his inner feelings, especially in the lyrics, which consist of themes of staying positive ("Possible"), the admiration and affection he has for his wife ("Awe of Her"), and more. It also shows off his powerhouse vocals and versatile talents. His prominent falsetto vocals shine throughout the album along with hints of crooning and rapping in songs like "Love Me" and "Take My Breath Away." — Where his son Samson makes an appearance.
The album includes songs from his 4-track debut EP 'Guarantee' that showcases his immaculately intelligent storytelling background.
Joshua Henry is a legend in the Broadway and theatre world. He is best known for his Tony-nominated run in The Scottsboro Boys and as Aaron Burr in the first touring company of Hamilton. His other Broadway credits include Bring It On: The Musical, In the Heights, American Idiot, and Carousel. He will be in the stage-to-screen adaptation of "Tick, Tick… Boom!" directed by Lin-Manuel Miranda, along with Andrew Garfield, Vanessa Hudgens, and more!
'Grow' Tracklisting
Love Me
Guarantee
Possible
Awe Of Her
Tomorrow
Hold Me
Stand Up
Checking In
Take My Breath Away
JOSHUA HENRY ON SOCIALS
Shore Fire Media