NEW VOICES! Gospel Trio T.T.K. Releases New Single "I'll Pray With You" | LISTEN!
by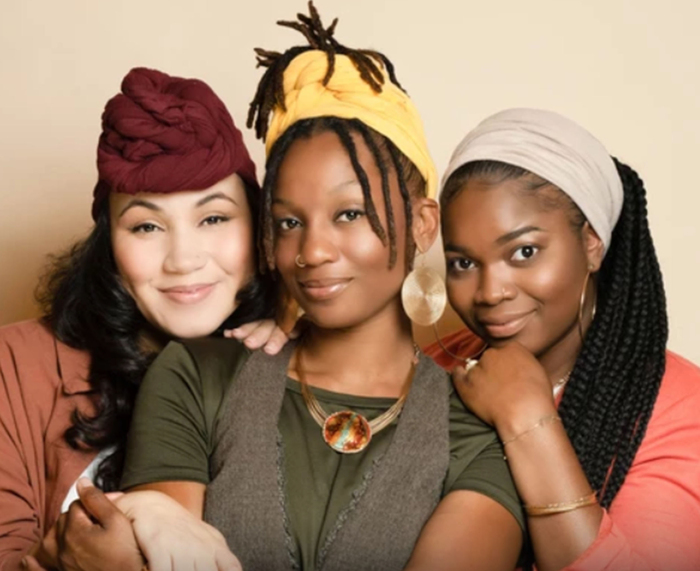 New Gospel Group T.T.K. (To The Kingdon) Releases New Ballad "I'll Pray With You" – Available NOW.
DALLAS, TX, Remnant Media presents- "Sing T.T.K.: To The Kingdom" released their first hit single 'I'll Pray With You' on June 12, 2021. This Christian Soul ballad is a gospel powerhouse packed full of heartfelt sentiments and the strong message of empowering each other through prayer. During these unprecedented times of uncertainty throughout the world, these ladies have captured the essence of strength, faith, and our interconnectedness within the body of Christ to emphasize the power of prayer and the value of praying for and with each other; a message that believers the world over can relate to.
T.T.K. has created a new niche in the gospel/inspirational music world called Christian Soul, and gospel deejays around the world are taking notice. This new genre fuses classic and contemporary gospel with R&B and Neo-Soul to deliver a beautifully complex and utterly unique sound. Each of the women brings a different dynamic to the music which layers their sound and gives it feeling and depth. From the lilting, effortless, R&B-inflected voice of Tineka and the strength and character of Tameka's traditional gospel sound to the smooth neo-soul vibe brought in by Kalayah, it is clear these sisters have a gift! Fortunately, they have been led by the Holy Spirit to share that gift with the world and to uplift the name of Christ and to remind people that there is nothing we can't pray our way through; together!
Currently the song is streaming on all platforms like DEEZER, TIDAL and Spotify and for purchase on Amazon music, Apple music and the website www.singttk.com