Vocalist/Pianist Elise Gabrielle Releases New Single "Reviens à Moi" | LISTEN!
by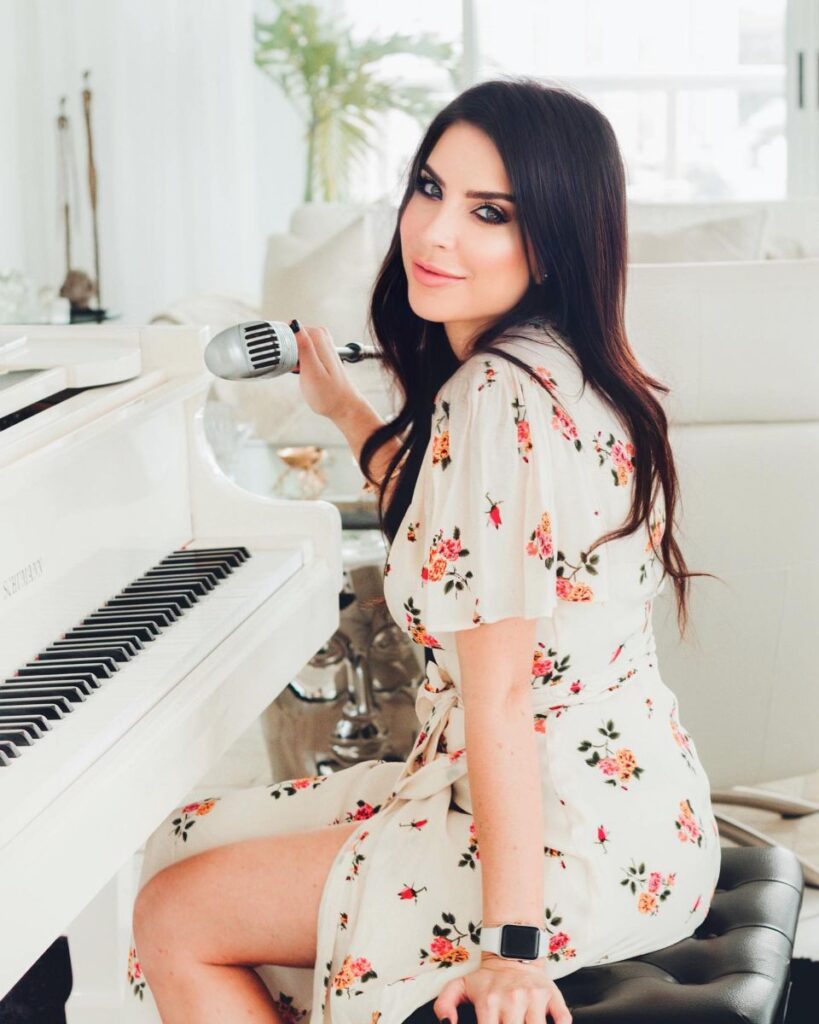 Pianist Vocalist Elise Gabrielle
Records & Releases
Reviens à Moi
Classically trained – fluent in six languages
with a passion for music and the finer things in life
(September 9 2021) – The vivacious pianist/vocalist Elise Gabrielle presents her latest release adding her special touch to the marvelous "Reviens a Moi". The classically trained jazz pop loving Elise opens up on "Reviens a Moi" and delivers an abundance of uninhibited emotion which is quite evident as it flows freely from within to the listener's ears. Yet the Miami based Elise Gabrielle also maintains the poise and discipline required to color inside the lines musically. Her recording engineer has chosen to flavor the mix with a sexy South American feel and added a slight touch of reverb behind Elise's performance. A very pleasant combination.
It's interesting to note that Elise is classically trained and has mastered performing in six languages. Perhaps the perfect fit for international embassies and their visiting dignitaries from around the world. Elise Gabrielle is an independent artist working with the best in music production in the greater Miami market. There is little doubt that Ms.Gabrielle will continue to add to her musical portfolio as her recorded works of the greats in classical format are already on the market. Going beyond the classical inclusions one can feel the aspiring artist's bent toward more jazz related releases that harbor the soft South American feel that Elise delivers so well.
John in Houston PR LLC