Silk Sonic to Release Highly Anticipated New Album "An Evening with Silk Sonic" on Nov 12th, 2021 | WATCH NEW VIDEO!
by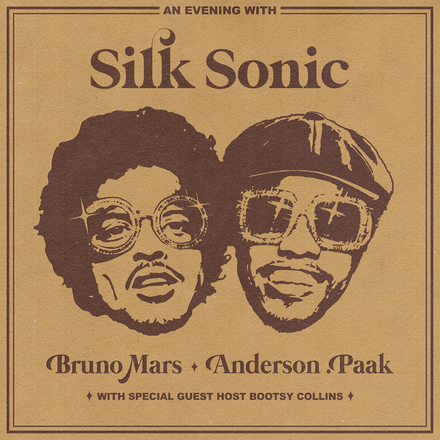 After much anticipation for part of 2021, Silk Sonic finally gives a release date for their debut CD
UPDATE OCT> 8th, 2021:  The New Release Date has now been changed to Nov. 12th, 2021!
When the debut jam in March 2021 entitled "Leave the Door Open" got fingers snapping and parties started, the buzz for two of R&B's hottest talents, Anderson .Paak and Bruno Mars, was on the rise. A few months later, "Skate" brought that old-school roller-skating swagger back. So, at long last after the fan's endless inquiries regarding a full-length CD, the word has been revealed. An Evening with Silk Sonic (Aftermath/Atlantic) will be available Nov. 12th.
'Hosted' by funkateer Bootsy Collins, An Evening with Silk Sonic will feature plenty of grooves flowing alongside infectious vocals from. Paak and Mars. In the meantime, expect a few more tracks before the release date to further whet the appetite.
Peggy Oliver
The Urban Music Scene