Terence Blanchard to Release New Tribute Album "Absence" on Aug. 27th, 2021 | LISTEN to 2 New Tracks! Announces New Tour!
by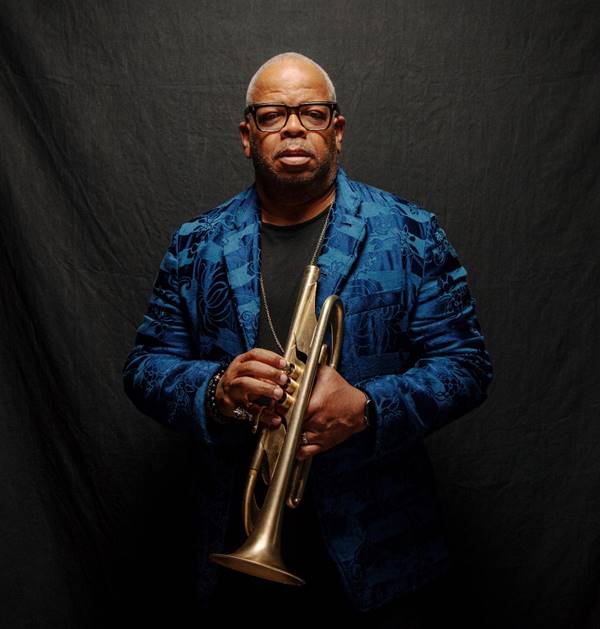 ABSENCE, AN HOMAGE TO WAYNE SHORTER BY TERENCE BLANCHARD
FEATURING THE E-COLLECTIVE AND THE TURTLE ISLAND QUARTET
SET FOR AUGUST 27 RELEASE ON BLUE NOTE RECORDS
UPDATED AUG. 6th, 2021: LISTEN to New Single "Fall" Below!
On August 27, Terence Blanchard will release Absence, a stunning new album that pays tribute to legendary composer and saxophonist Wayne Shorter. Featuring the acclaimed trumpeter with The E-Collective—pianist Fabian Almazan, guitarist Charles Altura, bassist David Ginyard, and drummer Oscar Seaton—and the Turtle Island Quartet led by violinist/artistic director David Balakirshnan with Gabe Terracciano on violin, Benjamin von Gutzeit on viola, and Malcom Parson on cello, the album presents pieces written by Shorter as well as original compositions by Blanchard and members of his band. Listen to the title track "Absence" written by Ginyard, which is available to stream or download today.
"I'm proud to have a chance to visit some of the music that has shaped my musical identity," says Blanchard. "Pairing Wayne Shorter's music with original works from The E-Collective along with the sonic colors of The Turtle Island Quartet has been an amazing experience. Wayne has said before 'Jazz means I Dare You,' so why not dare to be creative and pay homage at the same time," said Blanchard.
The release of Absence comes at an especially prolific time for Blanchard whose opera Fire Shut Up In My Bones will open the 2021-22 season of The Metropolitan Opera in New York City on September 27, making it the first opera by a black composer in the 136-year history of the Met. In addition, Blanchard has just wrapped-up scoring Spike Lee's upcoming and much-anticipated HBO documentary about New York City, NYC Epicenters 9/11-2021½ which will premiere this Fall. Blanchard will also commence writing for the second season of the HBO series Perry Mason.
Blanchard will also be touring this Fall in support of the album release, including a free outdoor concert on August 6 with The E-Collective and the Turtle Island Quartet in New York City's Bryant Park as part of the Carnegie Hall Citywide concert series. Below is a list of confirmed tour dates, with more to be announced shortly.
PHOTO BY CEDRIC ANGELES
TERENCE BLANCHARD – FALL 2021 TOUR DATES:
Aug. 6 – Carnegie Hall Citywide @ Bryant Park – New York, NY
Sept. 5 – Riverfront Jazz Festival – Dallas, TX
Oct. 2 – Exit Zero Jazz Festival – Cape May, NJ
Oct. 15 – Zoellner Arts Center – Bethlehem, PA
Oct. 16 – Matthews Theatre – Princeton, NJ
Oct. 17 – New Orleans Jazz & Heritage Festival – New Orleans, LA
Nov. 4 – Uihlein Hall – Milwaukee, WI
Nov. 13 – The Music Hall – Portsmouth, NH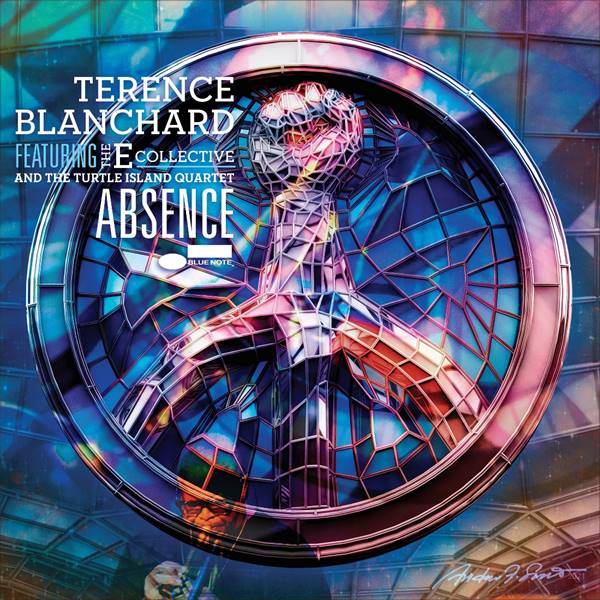 The track listing for Absence is as follows:
1. Absence (David Ginyard)
2. The Elders (Wayne Shorter)
3. Fall (Shorter)
4. I Dare You (Intro) (Terence Blanchard)
5. I Dare You (Blanchard)
6. Envisioned Reflections (Intro) (Ginyard)
7. Envisioned Reflections (Ginyard)
8. The Second Wave (David Balakrishnan)
9. When It Was Now (Shorter)
10. Dark Horse (Charles Altura)
11. Diana (Shorter)
12. More Elders (Shorter)
Produced by Terence Blanchard & Robin Burgess
"The weight of being is measured in Absences. Consider what's held between the lingering stares of heavy-hearted eyes, the pulses beating when words are left unsaid, or restless palms desperate to meet again. We are prone to losing grace in absence. We meander from ourselves, lose track of incorporeal tethers, uncertain to be grounded again. A year and some change in absence of each other while feeling the same things makes for quite the emotional conundrum. But absence is kin to zero in that they pine after absolute grace. It's easy to figure that we don't measure up. Or that carrying ourselves through a day is all that we can manage. Or that deep breaths are a luxury. The reality is the distance between one another is a straight line. Wayne Shorter is known to bestow grace upon us when we are restless in absence."—Jordan Blanchard
Follow Terence Blanchard:
Website • Facebook • Twitter • Instagram
Blue Note Records