Rhino Records Celebrates The 40th Anniversary Of The Time with A 2-LP Deluxe Expanded Edition of Self-Titled Debut "The Time" – Coming July 16th, 2021 | WATCH VIDEO!
by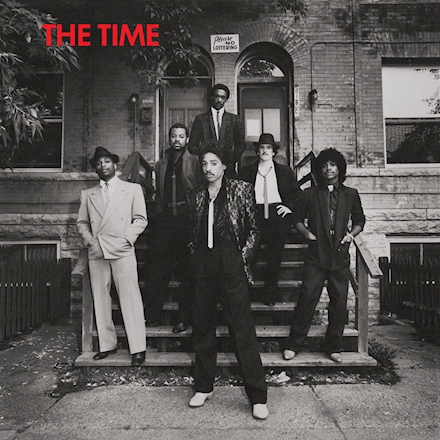 Rhino Records Celebrates The 40th Anniversary Of The Time With A 2-LP Deluxe Expanded Edition Of Their Classic Self-Titled Debut The Time
Newly Upgraded HD Music Video For Mega-Popular Single "Cool" Out Now
LOS ANGELES (PRWEB) JUNE 25, 2021 – It has been four decades since The Time burst onto the Minneapolis music scene, releasing their eponymous record, which still stands out as a landmark in funk today. Lead singer Morris Day merged his talents with the creativity and vision of none other than Prince to create a new sound that fused soul, funk, dance, rock and roll, and what came to be known as the 'Minneapolis sound.' Originally released on July 29, 1981, the album was written, produced, and arranged almost entirely by Prince under the pseudonym Jamie Starr.
In celebration of the album's 40th anniversary, Rhino will release an Expanded Edition created from the original analog tapes and is available as a 2- LP red and white set and features several alternate takes of the six main album tracks. The digital version was remastered under the supervision of Morris Day. Both will be available July 16 and are available for pre-order now. Also, out today is a newly upgraded HD music video their mega-popular single "Cool." Which is available by going here: https://Rhino.lnk.to/TheTime40
"When I was a young teen growing up in Minneapolis, all I ever wanted to do was be in a band and play my drums," says Day. "Never in a million years did imagine 40 years later, that my band "The Time," would be consider funk royalty. To some, 40 years in this business is considered a lifetime. To me, I've only just begun. Stay Tuned. Yeesss!!"
Known for their live performances, The Time introduced the world to Morris Day on vocals and as an energetic front-man. Day quickly became a pop-culture icon from his scene-stealing performances in the genre-defining film Purple Rain, which also showcased the touring band: inventors of New Jack Swing, Jimmy Jam (keyboard and vocals) and Terry Lewis (Bass), and Jellybean Johnson (Drums and Percussion), Jesse Johnson (guitar and vocals), and Monte Moir (keyboards and vocals).
Minneapolis in the '80s ushered in a new era for funk and urban disco, and The Time was in the center of it all. The group remains current and influential and shows no signs of losing any funk and energy 40 years later. Songs like "Cool," "Get it Up," and "Girl" charted in the Top 10 of the R&B charts, and their influence on R&B and pop music sound continues to be heard in the music of generations of artists and musicians that came after them, proving that great music will always stand the test of time.
The Time: The Time (Expanded Edition)
Track Listing:
Side One:
1. "Get It Up"
2. "Girl"
3. "After Hi School"
4. "Cool"
5. "Oh, Baby"
6. "The Stick"
7. "Get It Up (Single Edit"
8. "Girl (Edit)"
9. "Cool (Part 1)"
10. "Cool (Part II)"
11. "After Hi School (Single Edit)"
12. "The Stick (Single Edit)"