Dave Koz and Cory Wong Releases New Album "The Golden Hour" | WATCH NEW VIDEO!
by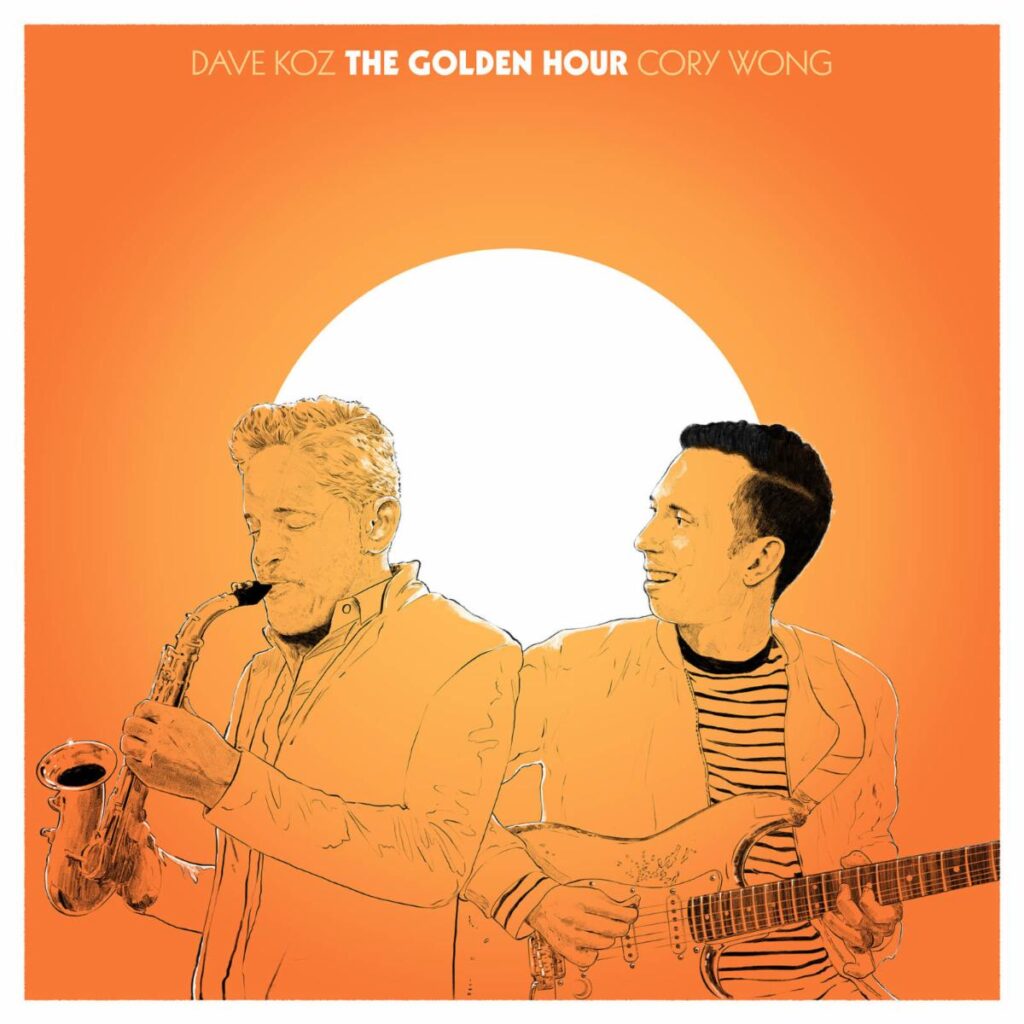 Dave Koz joins funk guitarist Cory Wong for a joyous live studio jam known as The Golden Hour
Teamwork becomes the ultimate force when an artist's backing band connects with one another on a high musical plain. When that same artist is drawn towards another musician in arms to create the same inviting atmosphere, the musical treat becomes sweeter. Take one of contemporary jazz's crème de la crèmes, Dave Koz and in-demand Minneapolis funk guitarist, Cory Wong, who share the billing on The Golden Hour.
On this Just Koz Entertainment project, the electrifying duo are joined by Wong's working band, The Wongnotes, in an intimate studio concert setting blending funk, jazz, rock – and whatever the spirit moves them. A few highlights on The Golden Hour include the title track capturing the sunrises and sunsets of daily life. "Family Reunion" echoes the melodies of bouncy tv show themes. The action/adventure cinematics propel "Getaway Car" and "Today," thrives on cool exchanges between Koz's soprano sax and the brass section. In essence, The Golden Hour offers plenty of golden jams, thanks to that exceptional connection with Koz, Wong and The Wongnotes.
The Golden Hour is currently available on most digital outlets.
Peggy Oliver
The Urban Music Scene