UK Jazz Vocalist Clare Foster Releases New Album "Kumbhaka" | LISTEN!
by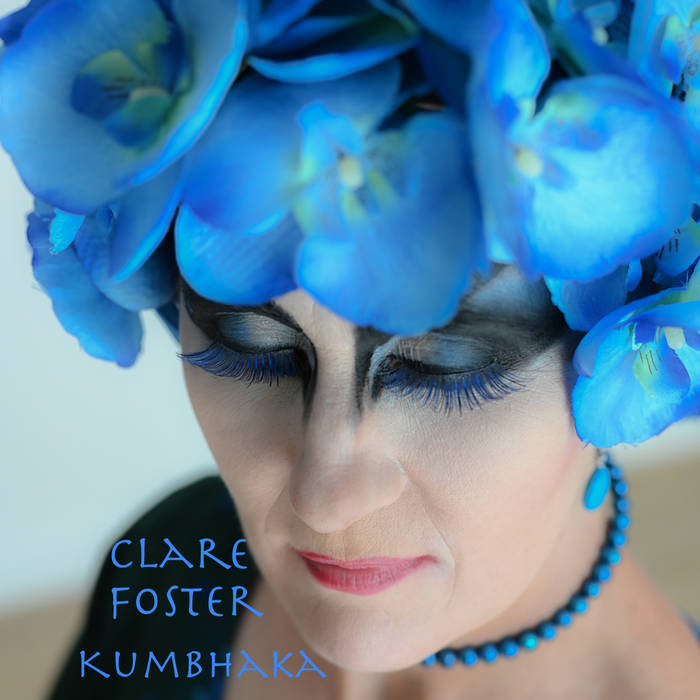 Noted London, UK Jazz Vocalist
CLARE FOSTER
Releases her exciting Latin-infused recording
KUMBHAKA
TORONTO – LONDON, UK – NEW YORK CITY – February 1, 2021 – With the global release of her latest recording, London-based, international jazz vocalist CLARE FOSTER has interwoven a glorious celebration of "The Great American Songbook" with unique arrangements and instrumentation that magically incorporate Latin-American motifs and rhythms with a number of beloved "standards". She has also included three fine original compositions.
The fifteen tracks draw from influences of the Hispanic and Portuguese world…each one with its own unique feel and sound. For instance, the "Candombe" from Uruguay exhibits the complexity of Latin rhythms, and provides a fresh and intriguing backdrop for the standard, "I'll Remember April", also, Cole Porter's "Just One Of Those Things" is given a Puerto Rican "Bomba" treatment, with a nod to the identifiable "four trumpet sound" of La Sonora Ponceña. This project is a melting pot of colour, carnival and diversity, and there is a freshness of approach and concept that pays homage to the richness of these beautiful compositions and rhythmic experiences.
Programme includes:
1. Who Will Buy? (Curulão) L. Bart 03:40
2. Baião Na Praia (Baião) S. Jayasinha/C. Foster 02:34
3. I Get Along Without You Very Well (Bolero) H. Carmichael 03:53
4. I Only Have Eyes For You (Rumba/Salsa) H. Warren/A. Dubin 03:58
5. Singin' In The Rain (Bossa Nova) N. Brown/A. Freed 04:23
6. Gone With The Wind (Bulerias) A. Wrubel/H. Magidson 02:51
7. No Moon At All (Xôte) D. Mann/R. Evans 02:36
8. Can't Help Singing (Chacarera) J. Kern/Y. Harburg 03:12
9. I'll Remember April (Candombe) G. De Paul/P. Johnston/D. Raye 03:50
10. Stairway To The Stars (Ijexá) M. Malneck/F. Signorelli 02:59
11. Quem Canta Os Males Espanta (Samba) C. Foster/S. Jarvis 04:46
12. There's A Small Hotel (Maracatú) R. Rogers/L. Hart 04:27
13. What Are You Doing The Rest Of Your Life? (Milonga) M. Legrand 05:12
14. Just One of Those Things (Bomba) C. Porter 03:50
15. The Silent Space (Danzón) C. Foster 04:26
Social Talk Now