Saxophonist Richard D'Abreu, Jr. Releases New Single "Happy Birthday (from Me)" | LISTEN!
by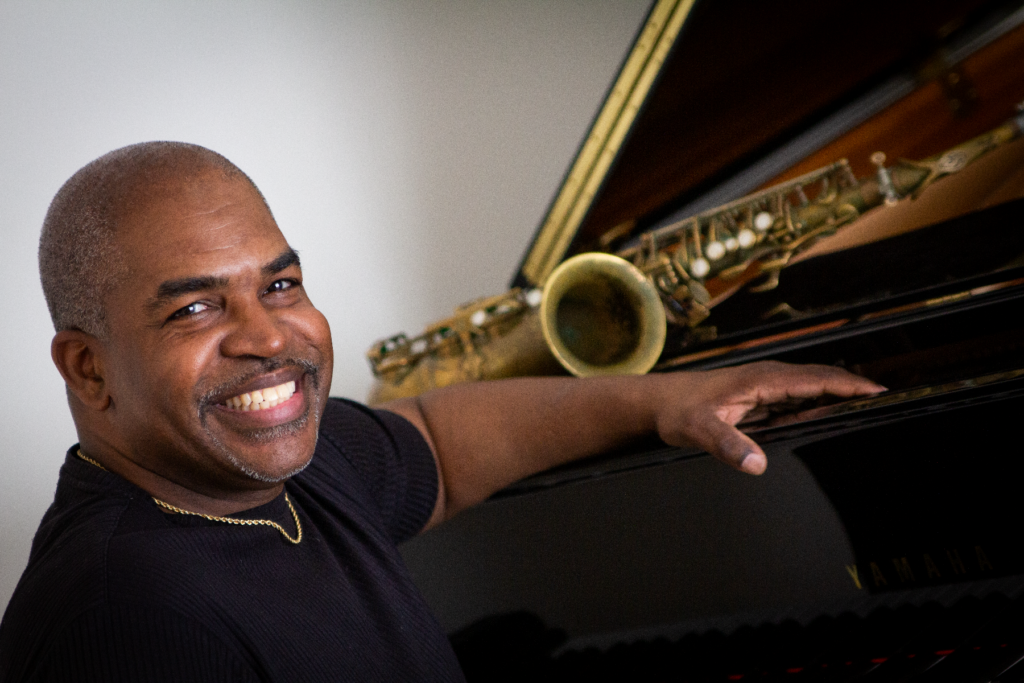 Gospel Jazz Saxophonist, Richard D'Abreu, Jr., Celebrates Birthday with Jazzy Rendition of Birthday Classic
(Richmond, VA) – January 20, 2021 – "Happy Birthday" is one of today's most recognizable songs. A tune used to celebrate birthdays from age 1 to 100 and beyond, the melody alone recalls warm memories of festive occasions shared with family and friends. Gospel Jazz Saxophonist Richard D'Abreu, Jr. loves the song. A favorite of his for years, the gifted musician, who has toured internationally and played for artists such as James Taylor, Patti LaBelle and Max Roach, decided to give the song a jazzy twist for his own birthday, on January 20th. He released the song, "Happy Birthday (from Me)", just in time for his special day. The new track is currently available on all digital platforms including Apple Music.
The one-and-a-half-minute rendition is smoothly executed with D'Abreu's signature sound. His mastery of the saxophone is front and center on "Happy Birthday (from Me)". He is excited to release the track; one reason is that he is blessed to see another year. He says, "This song is a celebration for me because I am extremely grateful to have reached my 51st birthday! But it is also a celebration from me to all of you: first to all my fellow January Babies, like Dr. King and so many others, who were born in 'The First and Best Month,' then to everyone all over the world, whenever you were born, to help you make your (or a loved one's) day extra special. Happy Birthday (from Me)!"
A musician's musician, D'Abreu, Jr. is known as a gifted keyboardist, arranger and producer, in addition to a renowned saxophonist. Fans have been enjoying Richard's music for years now. Last Juneteenth, he dropped his debut release, Jazz In The Spirit, an uplifting collection of music including original tracks and renditions of popular tunes. "Look and Live" and "Only Want to Serve You" have been heard on Gospel Jazz and Jazz radio stations and other tracks, such as "Count Your Blessings" and "Light of the World", have been given new life.
A master of two definitive African American musical art forms – Gospel and Jazz – D'Abreu has studied both genres extensively. He received his Bachelor's degree in Music, specializing in ethnomusicology, from Brown University and a Professional Diploma in Professional Music, specializing in Saxophone Performance and Songwriting from Berklee College of Music. He is the CEO of RD3 Music, a music publishing, performance and production company. In addition to heading up his brainchild, Jazz In The Spirit, a music ministry focused on promoting the unique genre of Gospel Jazz, Richard serves as Minister of Music at Fourth Baptist Church in Richmond, VA. For more information about Richard D'Abreu, Jr., log on to www.jazzinthespirit.com or connect with him on Facebook, Twitter and Instagram.
This Is My Story Public Relations