Le Coq Records Releases New Compilation Album "The Jazz All Stars Vol. 1" | LISTEN!
by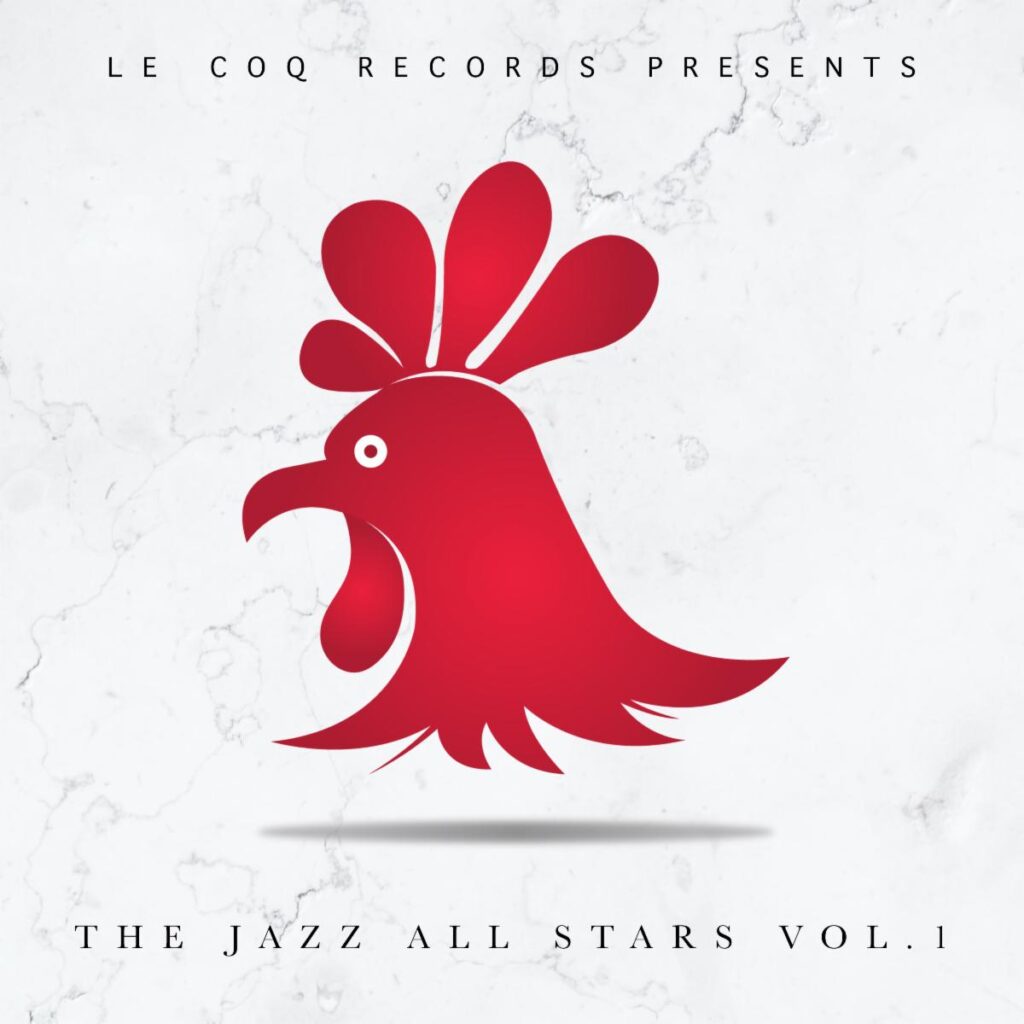 AVAILABLE NOW via Le Coq Records
New Label Le Coq Records Launches with
Star-Studded Inaugural Release,
Le Coq Records Presents The Jazz All Stars, Vol. 1
A Roster of Revered Modern Jazz Musicians
Including Alex Acuña, John Beasley, Vinnie Colaiuta,
Bill Cunliffe, Andy James, Joe LaBarbera, Rick Margitza,
John Patitucci, Marvin "Smitty" Smith,
Terell Stafford and Others
Promising a catalogue of "honest jazz," newly launched label Le Coq Records rings in the new year with its inaugural release, Le Coq Records Presents The Jazz All Stars, Vol. 1. A thrilling overview of the imprint's virtuosic spirit and guiding philosophy, the album, available now, is the rare all-star project that truly lives up to the name.
In a short time, Le Coq has assembled a family of stellar musicians who converge in myriad combinations on The Le Coq Jazz All Stars, exploring a wide variety of styles and approaches. The names are well known, and some have crossed paths briefly during the course of their notable careers, but these recordings surprisingly mark the first time that many of them have worked extensively together.
The results are a rare treat for modern jazz aficionados, especially given the versatility and range of the well-known musicians who comprise the album's line-up: keyboardists Bill Cunliffe and John Beasley; bassists John Patitucci and Chris Colangelo; drummers Vinnie Colaiuta, Marvin "Smitty" Smith and Joe LaBarbera; percussionist Alex Acuña; trumpeters Terell Stafford and Wayne Bergeron; saxophonists Rick Margitza and Ralph Moore; guitarist Jake Langley and vocalist Andy James, among others.
"Touring around the world as a Flamenco dancer, I got to know and perform with so many great jazz artists," explains founder Piero Pata. "So when we started Le Coq, I focused on gathering together these incredible musicians. This album is a way to introduce the label through the vision of these artists who audiences know and who have been pushing the music forward for a lifetime."
The material on this initial release ranges from absorbing original tunes to reinterpreted classics like "Caravan" and "Afro Blue." It's a cohesive single album that nonetheless showcases the stunning artistic breadth and impeccable musicianship for which the label strives.
"The album came together rather organically," says Cunliffe, who has taken on a role akin to that of a house arranger at the label and who served as an informal music director for the Le Coq Jazz All Stars. "I'm very fortunate to have a producer in Piero who is also an artist himself. He's all about the music, which is a quality that he shares with all the great jazz producers. As an artist, Piero knows good from bad and he gives me the freedom to do what I need to do. No one can ask for a better producer than that."
An Italian-Australian native, Pata forged his ear for honest jazz through a lifetime in music and the performing arts. He began studying piano at the age of four under the mentorship of Isador Goodman, pianist for the world-renowned violinist Yehudi Menuhin. Pata also sang in the youth chorus at the famed Sydney Opera. He went on to become a gifted ballet dancer and solidified his technique with Ballet St. Petersburg's Borris Romanoff and Company, later moving on to The Australian Ballet and touring with many of the world's top companies and performers. Pata started his producing career in Spain, germinating out of live performances with great Flamenco players and dancers.
While the Jazz All Stars seems like a once in a lifetime congregation of modern jazz greats, it also hints at future releases by many of these artists in Le Coq's not-too-distant future. Already in the pipeline for the early months of 2021 are new releases from Andy James, Rick Margitza, and a new trio bringing together Cunliffe, John Patitucci and Vinnie Colaiuta, with many more to follow.
Le Coq Records · The Jazz All Stars, Vol. 1
Release Date: January 8, 2021
DL Media