Hil St. Soul to Release New Single "Heaven Must Be Like This" on Jan. 22nd, 2021 | LISTEN!
by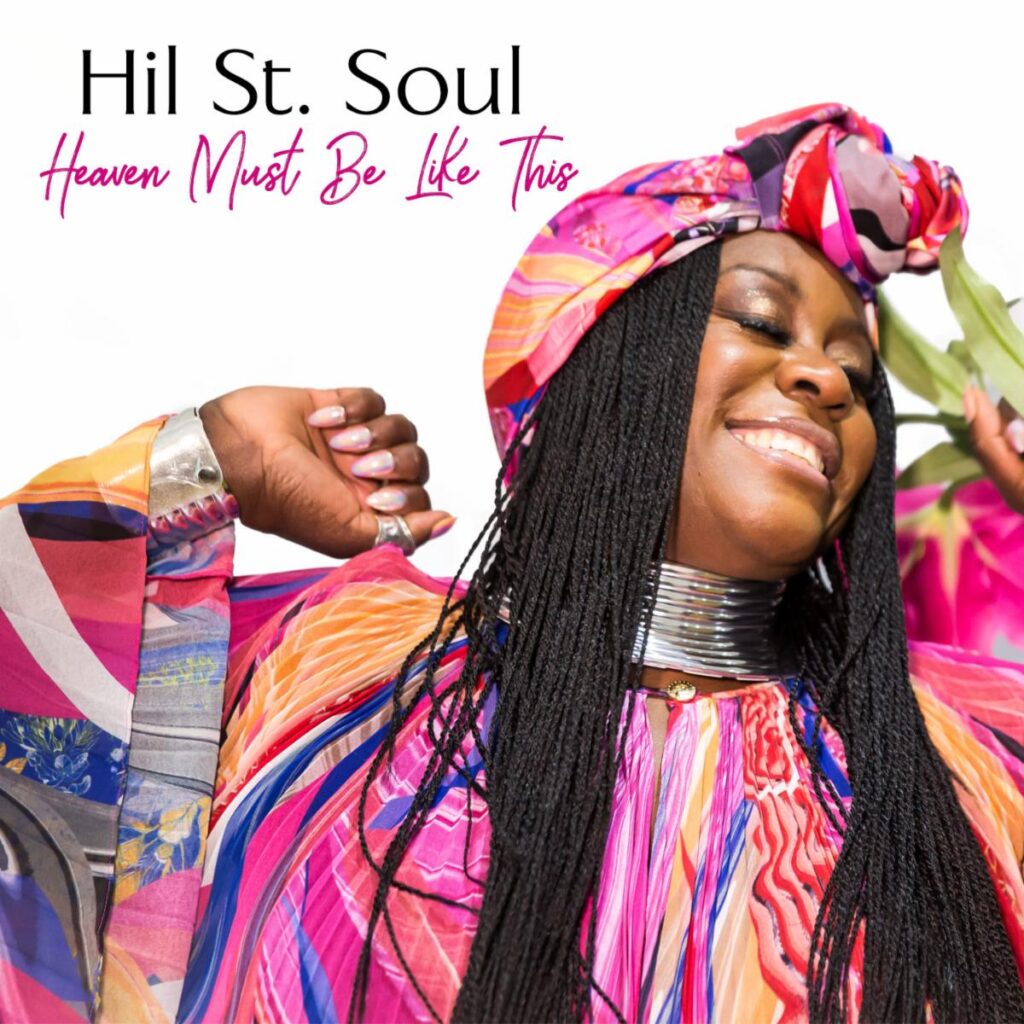 HIL ST. SOUL HELPS US FIND HEAVEN ON EARTH WITH
NEW SINGLE & REINVENTION OF OHIO PLAYERS GEM
"HEAVEN MUST BE LIKE THIS"
"Music for me is a form of therapy and escapism," explains Hilary Mwelwa the voice that is Hil St. Soul (pronounced Hill Street Soul). "When I'm creating music my ultimate goal is to create something that people will connect with and be touched by. There's so much negativity in the world so I desire to do my bit to bring some positivity and light into it." The striking, Zambian-born Mwelwa burst onto the UK music scene in the early 2000s and has not looked back. She has shared the stage with D'Angelo, Kelis, Macy Gray and Angie Stone and collaborated with Incognito, Noel Gourdin and Brian Culbertson. Her infectious grooves, and poetic self-empowering lyrics are a hallmark of her soulful, sensuous and hypnotic vocals. Shanachie Entertainment will release Hil St. Soul's new single, "Heaven Must Be Like This," on January 22, 2021. It is another major step in Hil St. Soul's reemergence, following up her 2019 single "One Life," which hit #1 on Sirius Radio's Heart & Soul chart. Her dazzling reinvention of the Ohio Players gem from their 1974 album Skin Tight, is a sublime interpretation that highlights her impeccable and soulful phrasing and gorgeous earthy vocals. "I listened to the original version by the Ohio players for inspiration. After hearing the producer Prince Damon's version, I was hooked and just had to add my own twist and spin on it," confides Hilary. D'Angelo also recorded the song for the soundtrack to the 1998 film directed by Maya Angelou Down In The Delta (but it was never promoted as a single) starring Alfre Woodard, Loretta Devine, Wesley Snipes, Al Freeman, Jr. and Esther Rolle.
"Hilary Mwelwa of Hil St. Soul is one of the finest vocalists I've ever worked with," states Shanachie Entertainment General Manager Randall Grass. "I'm thrilled with her version of 'Heaven Must Be Like This'" as we build on the great reception for her last single 'One Life.'"
The past year has brought massive changes and the necessity to reinvent the way many of us communicate, socialize, live, love and work. "The pandemic has been very challenging physically and mentally. That said, I feel blessed to still be creating music and to have a platform to share it," reflects Hilary. "This time has given me the much needed push to focus my energies towards completing my next album, which has been positive."
In a market overcrowded with vanishing one hit wonders, Hil St. Soul delivers the kind of music that promises to stand the test of time. Her 2000 recording debut, Soul Organic, was pegged as one of Blues & Soul Magazine's 'best albums of the year' and featured a cover of the Aretha Franklin classic "Until You Come Back To Me" which received considerable airplay on American Smooth Jazz and R&B stations; her cover of the Isley Brothers' hit "For The Love of You" from 2002's Copasetik & Cool hit Top 20 at Urban AC Radio. Blessed with an intensely rich, soul-drenched and honey-toned alto and armed with serious lyrical and compositional sensibilities, Mwelwa's 2006 SOULidified showcased her powerful chops and soul stirring vocals and highlighted the steamy and sexy duo with Dwele, "Baby Come Over," and the endearing "Sweet On You." Black Rose followed in 2008 featuring the catchy anthem "Don't Forget The Ghetto" and the dreamy "Sweetest Days."
Born in Lusaka, Zambia, Hilary Mwelwa relocated to London with her family at age five. As a child she adopted her father's love of music, as their home was immersed with the sounds of traditional Zambian music along with American R&B/Soul icons Aretha Franklin, Marvin Gaye and Stevie Wonder. As a graduate of London's Westminster University, Hilary had early ambitions to go into the science field and earned a degree in biological sciences. She shares, "While I was in school studying sciences, I started to explore my musical interests and I decided that I wanted to pursue music more seriously. I took a year off from school and during this time I recorded my first demo. I have never had formal music training but I was brought up on a diet of Soul, R&B, Gospel and Pop music from an early age." Luckily for music lovers worldwide, Mwelwa's path has led her to follow her heart and her music.
Hil St. Soul concludes, "I hope when people hear "Heaven Must Be Like This," it will allow them to go on a euphoric journey with me and switch off from the world's troubles, even if it's for a few minutes. To quote the lyrics of the first verse of the song, I hope the listener finds 'a place of happiness' and 'somewhere to rest their aching mind.'"
Shanachie Entertainment