Songwriter Christopher J. Watkins Releases New Single "Coming My Way" Feat Jason Clayborn | LISTEN!
by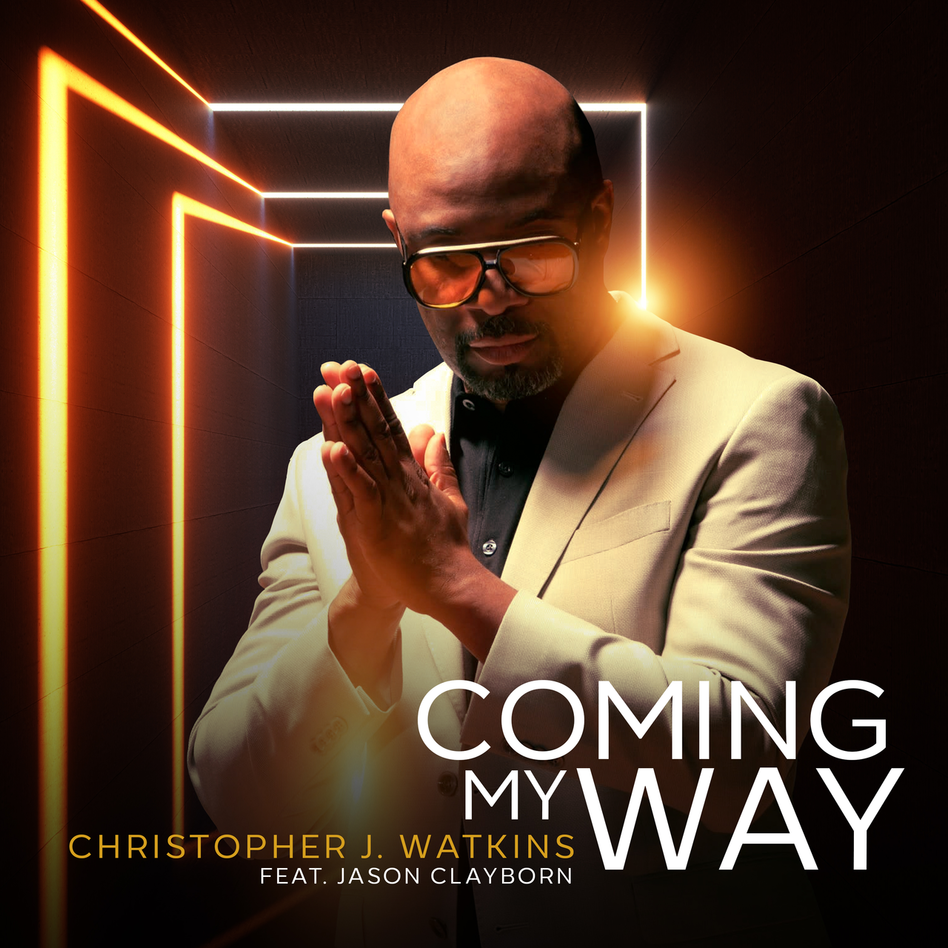 Songwriter and Musician Christopher Watkins Releases Solo Single "Coming My Way" Featuring Jason Clayborn
St. Louis, MO — Noted songwriter and musician Christopher J. Watkins is back on the scene with a highly anticipated new solo single release "Coming My Way". Christopher is most known for his work with the group Chris and Kyle with True Spirit. He steps forward with new music and a sound that is more personal and defined.
What makes "Coming My Way" special is the introduction it gives to Christopher's positive message and love for gospel music. The song is a showcase of personality and passion and a reminder that Christopher is an artist who writes songs in excellence. This single is a reflection of his artistic integrity and ability to create massively appealing music.
"Coming My Way" is written by Christopher and produced by his eldest son C.J. Watkins. Christopher added award-winning Tyscot Records artist and songwriter Jason Clayborn as a guest vocalist on the track. "Coming My Way" is available now on all digital music outlets.
Hailing from the gateway to the west, St. Louis, MO, Christopher combines innovative melodies with infectious grooves to create memorable music that doesn't overshadow the message of the Gospel of Jesus Christ. Christopher loves to create God-inspired music that uplifts and empowers people, offering a beacon of light and hope with his melodies and lyrics. His songwriting prowess has generated Gospel hits "I Have No Doubt" recorded by Earl Bynum and the Mount Unity Choir, and Chris and Kyle with True Spirit's singles "No One Like You" and "Because of the Blood".
As a highly sought after songwriter, he has written for and continues providing his skills to many artists and music organizations including Ricky Dillard, Bebe Winans, Ledisi, Full Gospel Baptist Fellowship, The Wilmington Chester Mass Choir, VaShawn Mitchell/Gospel Heritage, The Hampton's Ministers Conference, The National Convention Of Gospel Choirs and Choruses and The Edwin Hawkins Music and Arts Seminar.
Christopher currently serves as Minister of Music and Worship of the historic Central Baptist Church of St. Louis. He also continues to conduct music seminars and workshops across the country equipping others in music ministry.
Christopher plans to release a full album in 2021.
The Bellamy Group