Skip Marley Releases Debut EP "Higher Place" | LISTEN to Title Track feat. Bob Marley!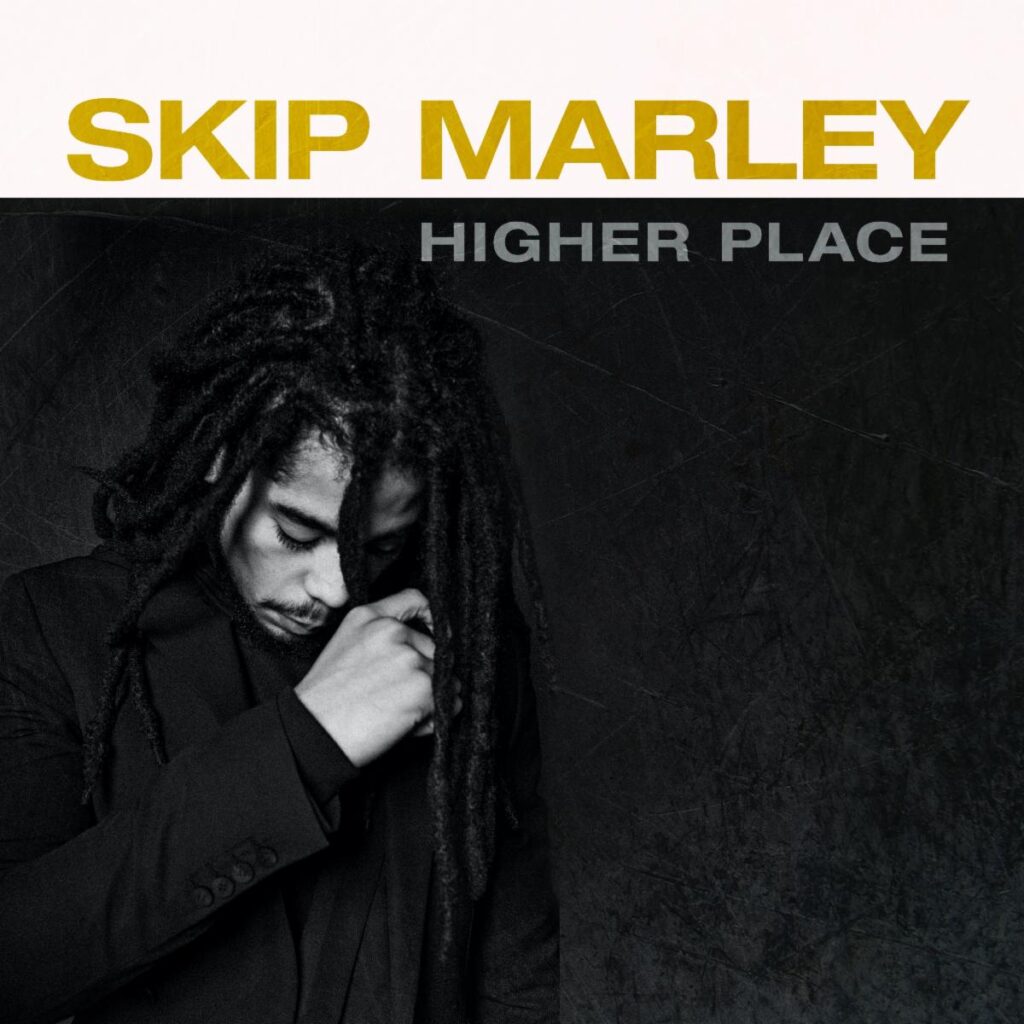 SKIP MARLEY RELEASES DEBUT EP HIGHER PLACE, OUT NOW
VIA TUFF GONG/ISLAND RECORDS
OVER 200 MILLION GLOBAL ARTIST STREAMS
HIGHLY ANTICIPATED 7-TRACK EP INCLUDES #1 GLOBAL SMASH "SLOW DOWN" WITH H.E.R. "MAKE ME FEEL" FEATURING RICK ROSS & ARI LENNOX, "HIGHER PLACE" FEATURING BOB MARLEY & MORE!
(Aug. 28, 2020 – New York, NY) Today Skip Marley, whose history-making global hit "Slow Down" with Grammy© Award-winning artist H.E.R. reached the #1 spot on the Billboard Adult R&B chart this past spring – a first for a Jamaican-born artist – releases his anticipated debut EP, HIGHER PLACE, via Tuff Gong/Island Records. (Please see complete track listing below.) The 7-track project was named Higher Place as a call to action to Skip's generation, fans, and listeners to inspire people to ascend to a higher place of love and level of consciousness. The project includes new ideas and experiences as well as wisdom that has been passed down the Marley lineage that Skip likes to call "Marley Mantras." On the release, Skip states, "It is a joy and a blessing for me to share this music with the world. When we say 'Higher Place,' we mean good vibrations. Positivity. Conscious influence of the heart and the mind and the soul. Music with a message is the music we love."
In addition to "Slow Down," which has amassed over 80 million streams, HIGHER PLACE includes "Make Me Feel" featuring fellow Miami hitmaker Rick Ross and R&B songstress Ari Lennox. The track, which is the #1 most added song at R&B Adult radio, is highlighted by Ross's effortless flow and Lennox's sweet and soulful melodies, as she sings "let's make this a good life even through the bad times," a mantra that resonates loudly today. Also included on the EP will be "No Love" co-written by Sebastian Kole (Alessia Cara) and Trey Campbell (Ella Mai), which Skip worked on with legendary mentor and Miami family friend Betty Wright, who passed away earlier in May. Its gritty reggae vibe samples Wu-Tang Clan's "Tearz," a track from their 1993 LP, Enter The Wu-Tang (36 Chambers). The 7-track EP also contain "That's Not True," a collabo featuring Damian 'Jr. Gong' Marley (Skip's uncle) and the opening title track, "Higher Place" which features music legend and Skip's grandfather, Bob Marley.
In May, "Slow Down," with over 70 million global streams, became the quickest and biggest-streaming song in Marley Family history, and elevated Skip to over 200 million global artist streams It was the first time a Jamaican-born artist reached the #1 spot on the Billboard Adult R&B chart. At the same time, Skip became the first Jamaican-born artist inside the Top 15 on Billboard's R&B/Hip-Hop Airplay chart in nearly a decade and a half (since Sean Paul and Keyshia Cole in 2006, "When You Gonna Give it Up to Me").
The amazing chemistry between Skip and ten-time nominated, two-time 2019 Grammy©-winner H.E.R. performing live together was apparent during the song's television debut on Fallon, then a show-stopping perform­ance at the NAACP Image Awards in February, and the ABC Good Morning America Summer Concert Series session in June.
Skip has earned critical acclaim from Rolling Stone, Fader, Hypebeast, Vibe, and others. Most recently during the quarantine, Skip has performed acoustic sets for the launch of the Essence Music Monday series, Billboard Live, Global Citizen & World Health Organization and most recently shared the stage with The Wailers, Cedella Marley, Pedró Capó, Rauw Alejandro, Camilo and Kany García for a an opening performance on the 17th Annual Premios Juventud.
HIGHER PLACE by SKIP MARLEY – track listing:
1. "Higher Place" (featuring Bob Marley)
2. 'Slow Down" (featuring H.E.R.)
3. "Make Me Feel" (featuring Rick Ross & Ari Lennox)
4. "My World"
5. "Faith'
6. "No Love"
7. "That's Not True" (featuring Damian 'Jr. Gong' Marley)
Spoonfed Entertainment