Skip Marley Releases New Single "No Love" | WATCH NEW LYRIC VIDEO!
by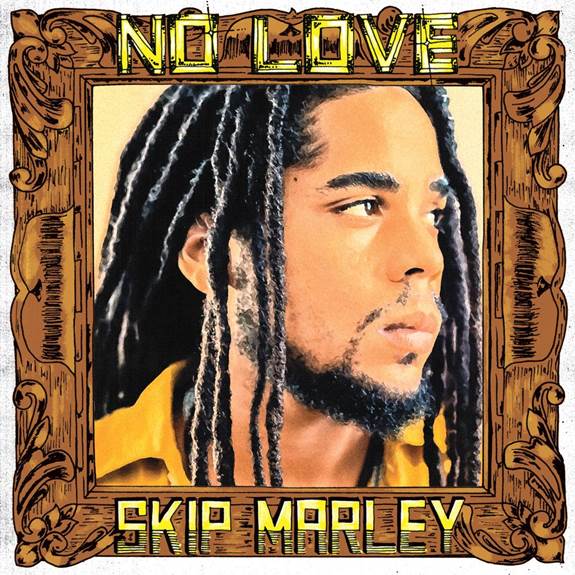 SKIP MARLEY RELEASES "NO LOVE," BRAND NEW TRACK ARRIVING MAY 29th VIA TUFF GONG/ISLAND RECORDS
WATCH THE "NO LOVE" LYRIC VIDEO
SET TO PERFORM DURING GOOD MORNING AMERICA'S SUMMER CONCERT SERIES
"SLOW DOWN" WITH H.E.R. NETS OVER 44 MILLION GLOBAL STREAMS, AND HITS #1 ON BILLBOARD ADULT R&B CHART – FIRST FOR A JAMAICAN ARTIST
Skip Marley follows up the historic success of his #1 global smash "Slow Down" with multi-platinum Grammy© Award-winning artist H.E.R. by releasing a brand new track, "No Love" via Tuff Gong/Island Records. Skip worked on "No Love," co-written by Sebastian Kole (Alessia Cara), Trey Campbell (Ella Mai), with mentor and Marley family friend, the legendary Betty Wright, who passed away earlier this month. The song is a gritty reggae vibe that samples Wu-Tang Clan's "Tearz" track from their seminal 1993 debut album Enter The Wu-Tang (36 Chambers). Last night, he previewed the new track during Perreo Cibelnetico (aka Cybernetic Dance), a wildly popular Zoom-party hosted by model/influencer Amelia Rami sponsored by Courvoisier and raved about in the likes of Vogue, Remezcla and more. A magnet for friends, fans, tastemakers, trendsetters, and musicians alike, last night's virtual party included a 15-minute Q&A interview with Skip, and sounds curated by him.
The momentum continues with Skip as he released a new version of "Slow Down" last week – the highly combustible "Slow Down P2J Remix" with H.E.R. featuring DaVido & Oxlade. He was also announced as a part of Good Morning America's Summer Concert Series where he will perform alongside H.E.R.
Just weeks ago, "Slow Down," now with over 44 million global streams, became the quickest-streaming song in Marley Family history. At the same time, Skip became the first Jamaican-born artist to enter the Top 15 on the Billboard R&B/Hip-Hop Airplay chart in nearly a decade and a half (since Sean Paul and Keyshia Cole in 2006, "When You Gonna Give it Up to Me"). As the original "Slow Down" made its way to the top, momentum built for "Slow Down (Remix)" with H.E.R. featuring Wale, which received early support from Power 105.1's The Breakfast Club and BBC 1xtra's Seani B.
Spoonfed Entertainment