Saxophonist Mike Phillips Releases Star-Studded New Music Video for "Flava In Ya Ear" (Remix) | WATCH!
by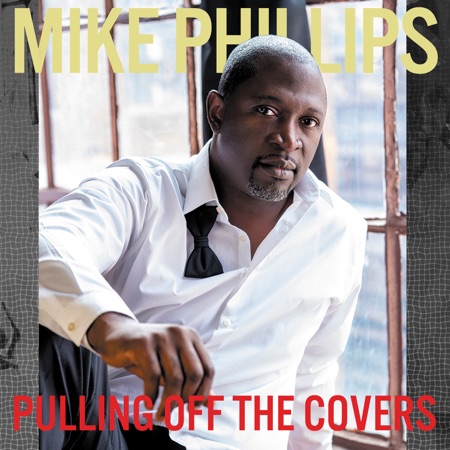 Check out the star-studded music video, "Flava In Ya Ear" (Remix) from Internationally renowned Saxophonist, MIKE PHILLIPS.
Featuring Stevie Wonder, PJ Morton, Eric Roberson, Raheem DeVaughn, Leela James, Avery*Sunshine & More
The "FLAVA IN YA EAR" (Remix) music video features some of R&B's most notable voices including the iconic; Stevie Wonder, PJ Morton, Eric Roberson, Avery*Sunshine, Raheem Devaughn, Leela James, Angie Fisher, Erik "Blu2th" Griggs, Naturally 7, Stanley Cooper Jr, Darien Dean, Tyrone Hendrix, Ashley Jayy, Jarrod Lawson, DJ Mal-Ski, The Phillips Kids, Sanura, and a few other surprises.
Over the last few weeks, Mike Phillips has been quietly working on a challenging problem. How do you bring together twenty people including some of the top names in R&B to make a music video during a pandemic? "Dozens of video conferences, phone calls, texts, and emails later the problem was solved," mentions Mike. And now we have a star-studded music video for one of the most energetic songs from Mike's recently released album "Pulling Off The Covers".
Mike's version, a jazz-infused "FLAVA IN YA EAR" (Remix), is a joyful tribute to Craig Mack, the iconic rapper who sadly passed away in 2018. His breakout song and the music video released in 1994 on Sean "Diddy" Combs' Bad Boy Records.
This Sunday, May 24th, make sure to catch MIKE PHILLIPS when he takes over D-Nice's Instagram Account (@DNICE) from 3:00pm-5:00pm (est). Mike will be performing at the infamous, CLUB QUARANTINE which has emerged as a destination on Instagram for fans who are staying at home looking for a musical community during the pandemic.
CONNECT WITH MIKE PHILLIPS:
Website: www.ThisIsMikePhillips.com
Instagram: @Mike_Phillips
Facebook: /MikePhillipsFan
2R's Entertainment & Media PR