R&B/Soul Singer Eric Roberson Offers Fans A Surprise 10 Song Impromptu Album – "Here To Here" | LISTEN to New Single "Already Knew You!"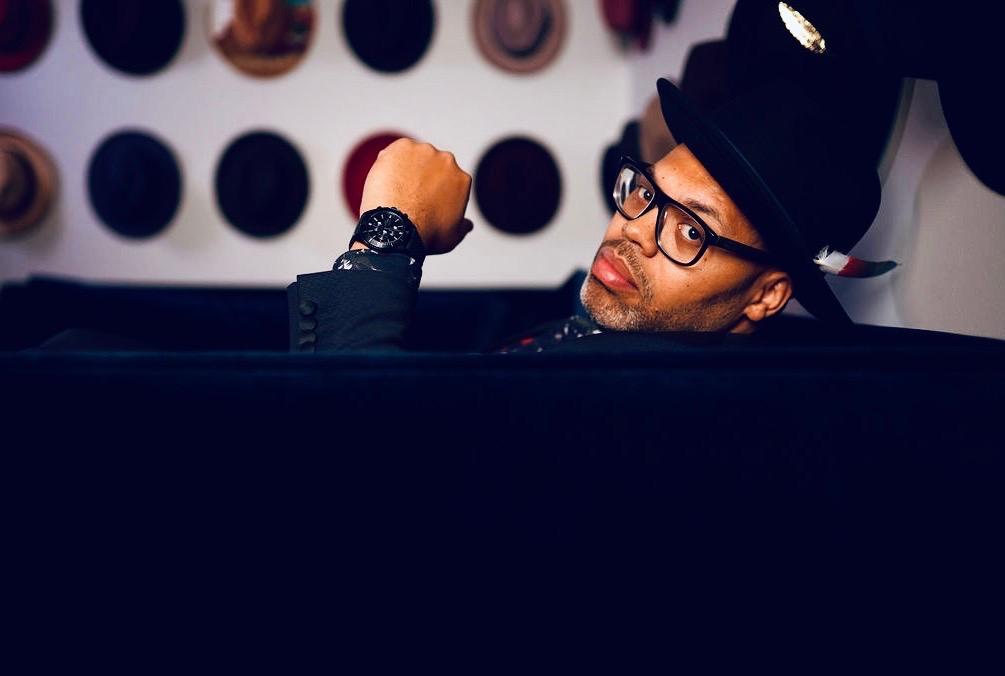 Grammy Award Nominated R&B/Soul Singer Eric Roberson Offers Fans A Surprise 10 Song Impromptu Album to Uplift Fans Across the World
Hear from Here
FOR IMMEDIATE RELEASE – We are facing an unprecedented time. While challenging, it is also the perfect time to create. Eric Roberson, the King of Independent Soul and R&B, is ready to make his mark in this moment. In 4 weeks, Roberson crafted Hear from Here, an impromptu, 10-song feel good album, crafted to fill the ears, minds and souls of his everlasting fanbase. This time of solitude from the world afforded Roberson the opportunity to immerse himself in his creative process and create a powerful album. Roberson describes Hear from Here as an "act of service" to his devoted fans.
Hear from Here opens with "Road to Recovery", an up-tempo jam where Roberson lays it on the line. Roberson states, "Shows cancelled…we have nothing to do but music. I hope to take your mind off things". This spontaneous project brings out a new side of Roberson, displaying his rapping skills on tracks like "Road to Recovery" and "Omaha". The project closes out with its solo feature song, "Shining", featuring fellow United Tenors member, Brian Courtney Wilson. Hear from Here changes the perception of our current times, taking you on a joyful journey spreading hope, love and inspiration. Roberson hopes that as fans listen to this album, they are inspired to dance, love and make the best of NOW! Get your dose of Hear from Here, available on all streaming platforms.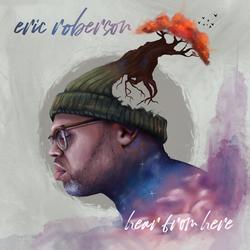 ABOUT ERIC ROBERSON – Eric Roberson, also known as Erro, is no stranger to the independent music game, having been an independent artist for the last 20-years. Roberson is known as the King of Independent Soul and R&B, being such a multifaceted Grammy nominated singer-songwriter, producer and CEO.
Having worked with leading music industry entertainers such as saxophonist Boney James, singers Jill Scott, Musiq Soulchild, Dwele, and Vivian Green and many others, Roberson is ready to let his fans into his musical process with the release of his 2018 online subscription platform "The Process". The Process was created to build a community/forum of music lovers and creative thinkers. Coming up on its one-year anniversary, The Process has been progressive, with close to an exclusive following of 500 patrons and counting. The app offers fans and creatives alike access into Eric Roberson's creative process, past music catalog, and live video sessions, while also allowing consumer feedback and so much more.
While Roberson has a strong love & passion for music and its many processes, the New Jersey native and Howard University alum credits his family as one of his biggest influences and support systems. The Robersons are the true definition of FAMILY BUSINESS. From his parents supervising tour merchandise to his children acting as his A&Rs, being the first to hear and react to every lyric uttered, they embody The Process platform.
Roberson is proud to announce the 10-year anniversary of his Grammy nominated studio album Music Fan First as an upcoming tour. Roberson continues to evolve and push the envelope. This husband, father and music impresario will continue to expand his reach, and if you are lucky enough you will have front row seats to The Process.
For more information on Eric Roberson and The Process visit: EricRobersonMusic.com & The Process