R&B Singer Noel Gourdin Releases New Single "Lovin' Up (You)" | LISTEN!
by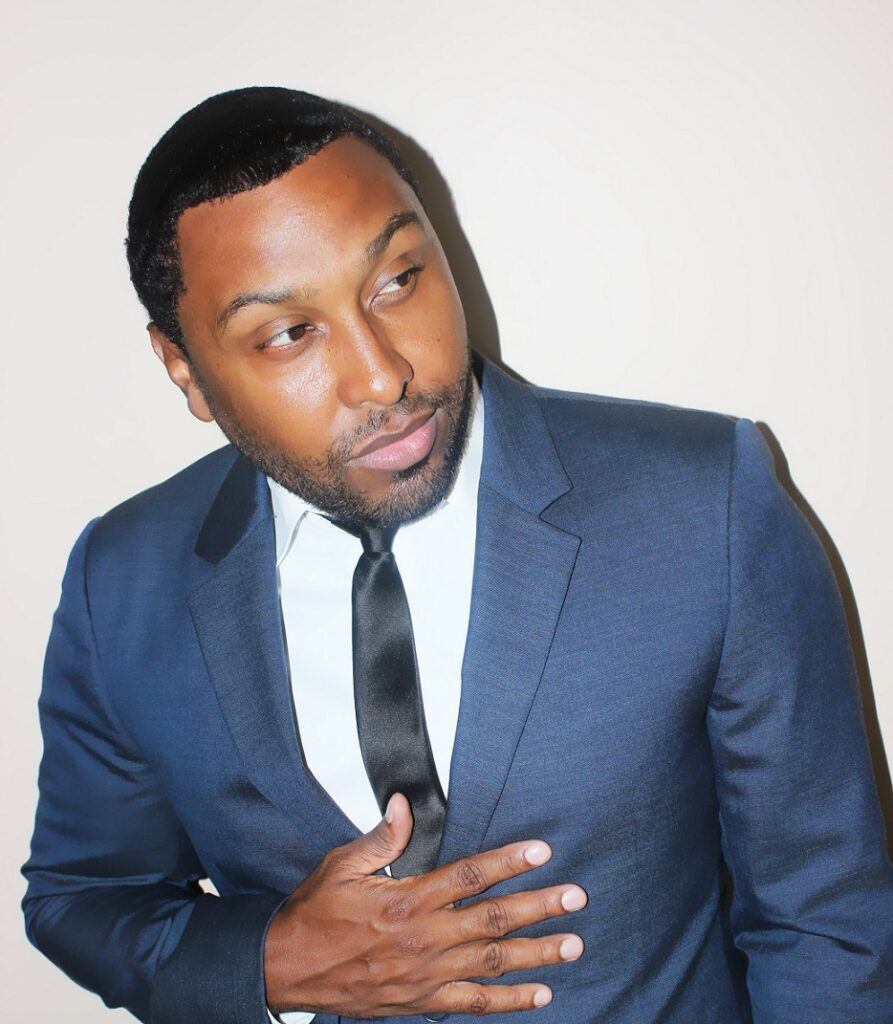 R&B crooner Noel Gourdin Releases New Single "LOVIN' UP (YOU)"
Available Now on streaming and digital platforms now via TopNotch Music/InGrooves/Universal label imprint and is lifted from Noel's forthcoming EP, "BlakButtah Vol.2"
LOVIN' UP (YOU) is a wonderful mid-tempo track that has a great 90's R&B/HipHop vibe (think Stevie Wonder/Michael Jackson "I Can't Help It"). There is an undeniable hypnotic groove that Noel Soulfully navigates through in his own inimitable style that will have the listener toe tapping and finger popping. The song was written by Noel Gourdin and Canita Rogers and produced by Tone Jonez and Regi Myrix.
"I wanted to record a light hearted record for the project, because Marquis Green and I had written some pretty heavy-toned records (Strugglin', Low Down) prior to me writing "Lovin' UP:", mentions Noel. "It pretty much tells the story of how in love this man is with his woman, and how he assures her that he's so deeply enthralled with her that he has no thoughts nor desires for "Lovin' UP" anyone else but her", he adds. "I am now in an amazing new relationship, and I'm incredibly happy. So I'd say that she played a huge role in the inspiration and motivation department for me to create this record as I did".
ABOUT NOEL GOURDIN:
Soul and R&B singer Noel Gourdin emerged on the music scene with his number one hit song "The River" which stayed on the Urban AC charts at number one for 15 weeks! Noel's childhood was not a traditional one; he was born in Brockton, MA but spent his summers with family in Pachuta, Mississippi. The result is a man who is city to the heart but southern to the soul! Noel scored a deal with Sony Music at age 24, but his first exposure to the vocal arts came in church and he was introduced to the larger audience of soul music by his father (who introduced him to the classics, such as Otis Redding) and his brother (who turned him on to the sounds of new jack swing). Noel is influenced by classic soul as well as the contemporary sounds of R&B and hip-hop. Making his music is a seamless blend of each genre. "Listening to so much music from so many different eras really helped me put my style together," explains the gifted singer- songwriter.
In 2004 Gourdin contributed the song "Family Reunion" to the soundtrack of the movie "The Cookout". In 2005 a meeting with Sony Music led to a summer showcase which landed Noel on Sony Music's roster and resulted in his 2008 debut album "After My Time", which is a refreshing mix of timeless R&B music with a modern, youthful feel which produced his number one hit song "The River." The album is armed with Noel's commanding rich vocals and a solid collection of intimate, soulful songs. The hit song, "The River" was featured on the soundtrack to the film, "Welcome Home, Roscoe Jenkins." Noel's sophomore album "Fresh: The Definition" released in 2011 was filled with refreshing blend of live instrumentation, organic production, and lyrical content which is reminiscent of classic old soul yet relatable to current music and lyrics. "Fresh: The Definition" produced "Beautiful, "which reached the Top 10 on the Urban AC charts.
In 2012 Noel finished a successful run of sold outs shows in the UK. He released his third project entitled "City Heart, Southern Soul" on February 18, 2014. "City Heart, Southern Soul" is a musical expression of Noel's life. "The project was a culmination of creating and molding Retro-Relevant music, with underappreciated producers and writers," says Gourdin. The project produced hits like "FOXXXY" which made top 10 on UK's urban radio soul charts and was also in heavy rotation on UK radio. The single "Don't You Wanna" was featured on VH1's "Love and Hip Hop – Atlanta". "Heaven Knows" is another one of Noel's singles that quickly became a fan favorite. Noel is also featured on Brian Culbertson's single "You're My Music" off the "Dreams" album which also earned heavy radio rotation.
CONNECT WITH NOEL GOURDIN:
Website: www.NoelGourdin.com
Instagram: @NoelGourdin
Twitter: @NoelGourdin
Facebook: /NoelGourdin
2R's Entertainment & Media PR