Jacky Clark-Chisholm Releases New Single "Feel Good" feat. Mary J. Blige & Tia P. on Feb. 7th, 2020 | LISTEN!
by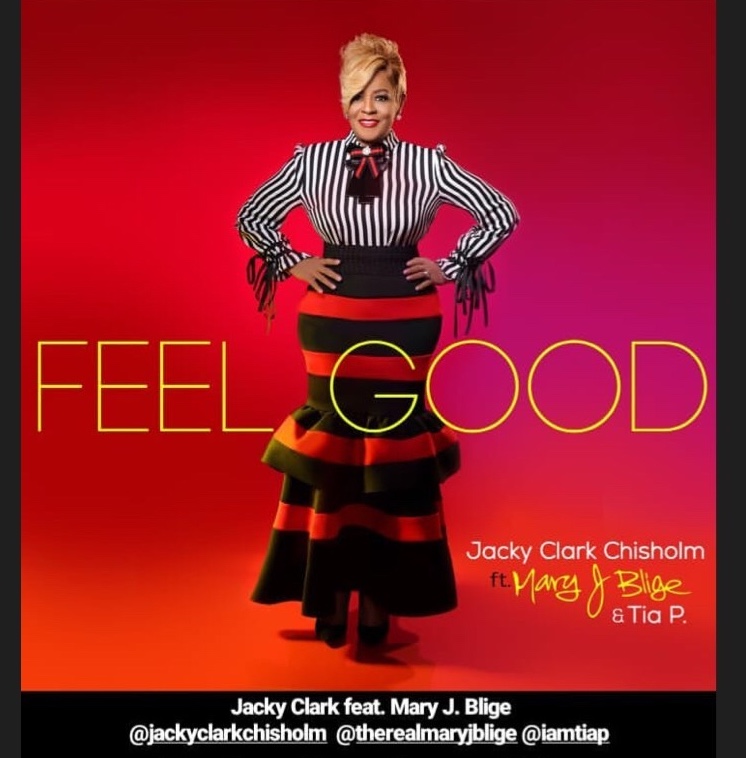 After many years as part of a multi-award winning gospel family The Clark Sisters, Jacky Clark-Chisholm finally takes the plunge towards her solo ministry, in the dance-filled single of hope, "Feel Good"
Jacky Clark-Chisholm has blessed the world of gospel along with her sisters Karen, Dorinda and Twinkie as ambassadors who carried the torch on behalf of their mother, the innovative choir directing guru, Dr. Mattie Moss-Clark. For honoring their accomplishments in marrying traditional and gospel roots, a new biopic for Lifetime TV will be released in 2020. In the same year, Jacky officially adds solo artist to her plate with an upcoming CD, Expectancy.
For a sneak peak of this release, Jacky teams with one of R&B's elite, Mary J Blige, and a unique hip-hop talent on the rise, Tia P, motivating all of us to, "Feel Good" (United Alliance Music Group). The funky to the bone track keeps the grooves in effect, but beyond the grooves, there's a purpose in seeking good by a complete cleansing: "Count your blessing and not your problem/Worrying about them will not help solve them." With 2020 already off to an inspiring start, we sincerely thank Jacky and her friends in sharing their gifts in "Feel Good" to the contemporary urban market.
CONNECT WITH JACKY CLARK-CHISHOLM
Instagram | Twitter | Facebook | Website
Peggy Oliver
The Urban Music Scene