Singer ALA.NI Releases New Single "Papa" | WATCH VIDEO! New Album "ACCA" Arrives Jan. 24th, 2020
by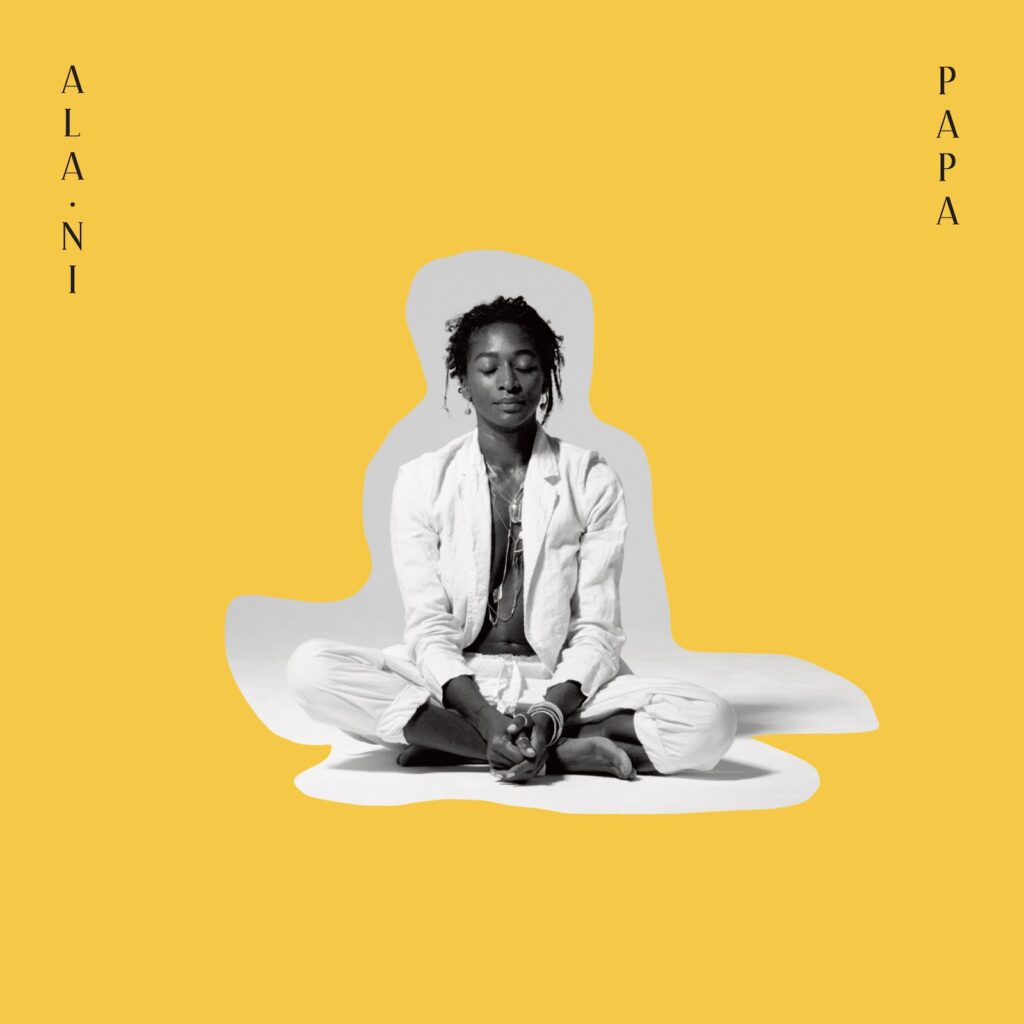 ALA.NI Releases New Single and Video "Papa"
From New Album ACCA out January 24th
Today, the UK-born, Paris-based artist ALA.NI released her new single and video "Papa" off of her upcoming sophomore full-length ACCA (out January 24th). So far the album has been acclaimed by numerous publications.
"This song started out as a poem, written for a girlfriend with recurring dramas with men," ALA.NI explains of "Papa." "A year after writing the poem and whilst in Mexico together, I read it to her. 'Papa didn't love me, any man take me.' She quickly exclaimed 'that is a song lyric!,' so we proceeded to jam around this idea. I took it back to Paris and started to work on the production and soon realised, maybe these words are applicable to me also. Daddy issues… Oh the healing powers of music. No instruments used on this track, only vocals and a beatboxer. Studio walls were banged, chests, faces tapped and slapped and also a Cuban butt, all to create the percussion."
ACCA consists primarily of dense, harmonically intricate vocal arrangements — no samples or loops were used in the production of ACCA, and only occasional light touches of strings, accordion, clarinet, and bass were played to support the album's low end. It's the followup to ALA.NI's debut 2017 album You & I. But while some critics made comparisons to the likes of Ella Fitzgerald and Judy Garland, the infectious beats and rhythmic tunes on ACCA owe more to Dr. Dre and Errol Dunkley than Billie Holiday and Sarah Vaughan.
ALA.NI initially envisioned her second album as a completely a capella project, and indeed ACCA is made up almost entirely of human voices (beatboxing serves as percussion, and she lowered her own vocals with an octavizer on several tracks to create the illusion of bass). Iggy Pop and Lakeith Stanfield have guest vocal features on the album, but make no mistake: ACCA is pure ALA.NI. She wrote, produced, and arranged each song herself, layering up hundreds of vocal tracks in order to create an immersive, hypnotic world that blurs the lines between vibrating vocal cords, bowed strings, and blown reeds.
The bold sound of ACCA incorporates elements from the myriad of worlds ALA.NI has traversed. Born in London to Grenadian parents, ALA.NI grew up listening to everything from cabaret to calypso. Her great uncle, Leslie "Hutch" Hutchinson, was one of Britain's most popular singers in the 1920's and 30's, and her father played bass in a reggae band. She loved Julie Andrews and the ballet, but was told that as a young black girl, those things weren't meant for her. After graduating from London's prestigious Sylvia Young Theatre School, ALA.NI found work as a backup vocalist, performing across a broad range of genres with artists as diverse as Mary J Blige, Andrea Bocelli, Damon Albarn, and John Legend. ACCA perfectly reflects this complex tapestry of influence and experience.
Facebook – Twitter – Instagram – Official Website
Tracklisting:
1. Differently
2. Le Diplomate (ft. Iggy Pop)
3. Hide
4. Papa
5. Sha La La
6. Bitch
7. Your Silence Will Not Protect You
8. Van P (ft. Lakeith Stanfield)
9. Wales
10. In The Land
11. Away Go
Missing Piece Group