Vocalist Carmen Lundy Releases Anticipated New Album "Modern Ancestors" | WATCH NEW VIDEO!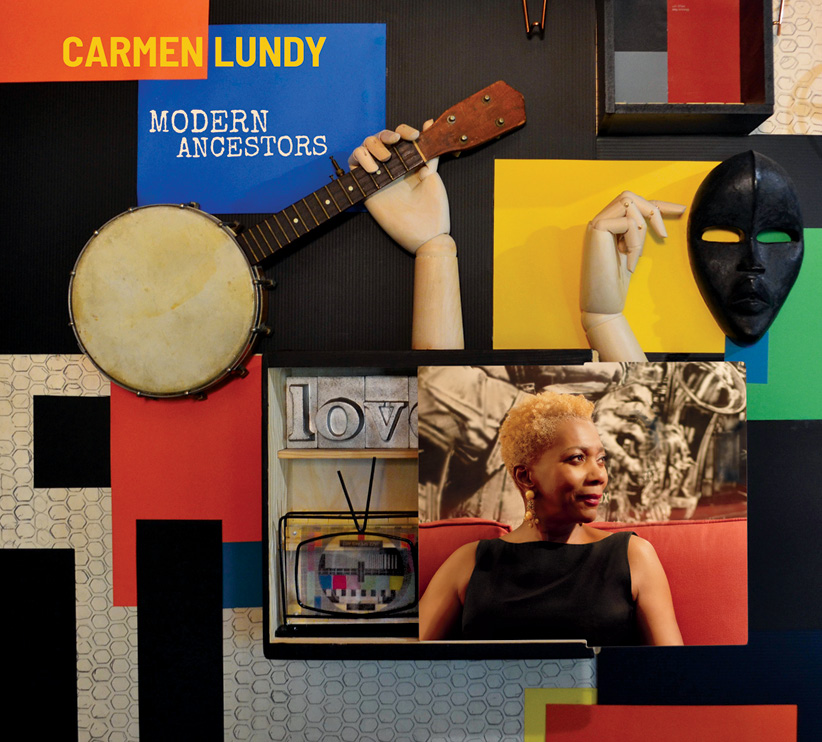 Vocalist Carmen Lundy Releases New Album "Modern Ancestors" on Oct. 25th, 2019. WATCH New Video for Single "Eye Of The Storm!"
CARMEN LUNDY: I assembled an incredible group of musicians to help bring these songs to life – the amazing young pianist Julius Rodriguez, the genius of my brother Curtis Lundy on acoustic bass, the brilliant electric and acoustic bassist Kenny Davis, the truly gifted Terreon Gully and Kassa Overall on drums, my longtime friend and percussionist, the great Mayra Casales, and the extraordinary guitarist Andrew Renfroe.
Julius, Kenny, Terreon and Andrew will be on tour with me in San Francisco at the SFJAZZ Center on November 14-17 and Art's Garage Delray Beach, FL on December 14.
The exceptionally talented young pianist Matthew Whitaker will join me in NY at The Jazz Standard on December 19-22, with Kenny, Kassa, Andrew and Mayra.
Meanwhile, enjoy this sneak preview of one of the songs on the new album, EYE OF THE STORM.
And please Save these Dates! I look forward to seeing you in CA, FL or NY!