Tony! Toni! Tone!'s Raphael Saadiq, D'Wayne Wiggins and Timothy Riley Reunite After 15 Years For "Bay Area Reunion" Concert | Oct. 12th, 2019
by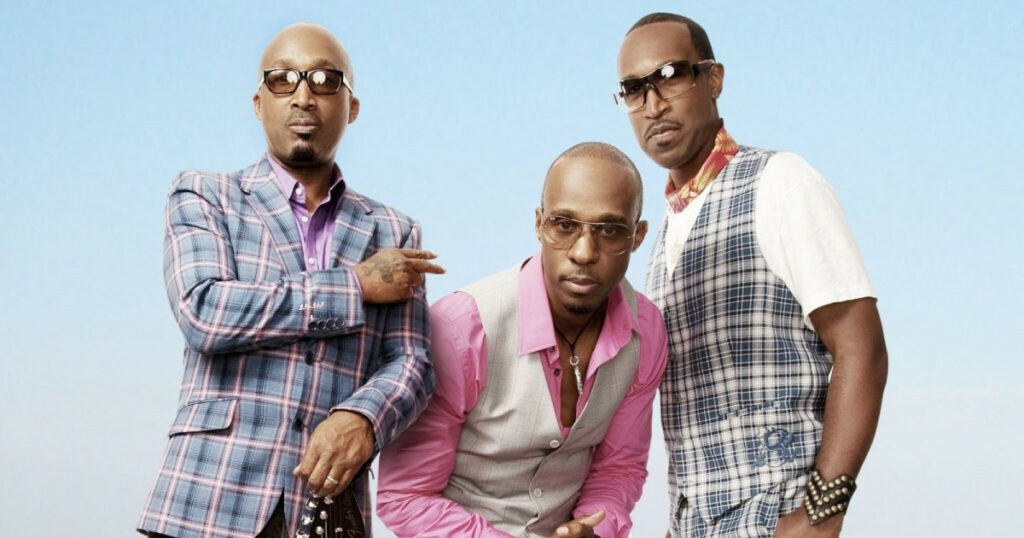 Tony! Toni! Tone!'s Raphael Saadiq, D'Wayne Wiggins and Timothy Riley Reunite After 15 Years For "Bay Area Reunion" Concert
Bay Area Legends Tony! Toni! Tone!, MC Hammer, Digital Underground and Surprise Guests to Perform Historic Concert at Oakland Arena on October 12; Tickets On Sale Now at Ticketmaster
LOS ANGELES (PRWEB) SEPTEMBER 23, 2019 – Raphael Saadiq recently announced that he will reunite for the first time in over 15 years with original founding members D'Wayne Wiggins and Timothy Riley of the groundbreaking 90's R&B band Tony! Toni! Tone! for the 'Bay Area Reunion' concert on October 12 at Oakland Arena (7000 Coliseum Way, Oakland, CA.) Legendary bay area-bred acts MC Hammer, Digital Underground and special surprise guests are also set to perform at the historic musical event, and tickets are available for purchase via Ticketmaster.
Saadiq previously expressed doubt that the record-breaking group would reunite, until revealing his excitement about the reunion during a recent interview on the DL Hughley Show. Tony! Toni! Tone! burst onto the R&B music scene in the late 1980's and sold millions of records including hits "Anniversary," "Feels Good" and "Whatever You Want."
"MC Hammer, Digital Underground & Tony! Toni! Tone! are all from the Bay Area, yet changed the game and set trends world-wide," expressed founding member D'Wayne Wiggins. "It's been a long time coming, but we're still bringing big things from lil' Oakland!"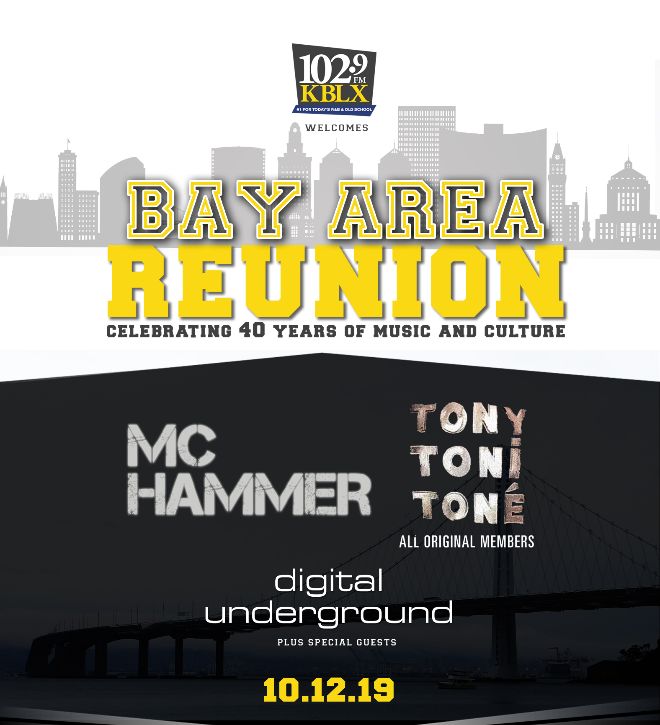 Tickets for the once in a lifetime event begin at $40, and fans can purchase VIP Floor seats for just $102.90 that include a commemorative T-Shirt.
CLICK HERE for more information and to purchase tickets.