Pianist Ashley Henry Releases New Album "Beautiful Vinyl Hunter" | LISTEN to Single "STAR CHILD"!
by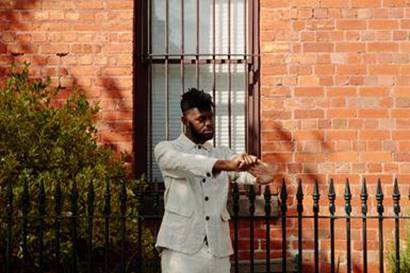 UK PIANIST
ASHLEY HENRY
RELEASES MAJOR LABEL DEBUT STUDIO ALBUM
BEAUTIFUL VINYL HUNTER
AVAILABLE NOW
Following on from the success of ASHLEY HENRY's two latest singles "Between The Lines" and "The Mighty,"  the genre-blurring UK pianist unveils his debut studio album BEAUTIFUL VINYL HUNTER, out now on Sony Music Masterworks.
Offering a journey into the visionary mind of one of the UK's most promising talents, the 15-track album draws on a heady brew of influences from jazz, beats, hip-hop, punk and grime and features collaborations with an impressive collective of innovators including Makaya McCraven, Keyon Harrold, Ben Marc, Luke Flowers, MC Sparkz, Jaimie Branch, Binker Golding and Joshua Idehen.
BEAUTIFUL VINYL HUNTER effortlessly guides the listener through a variety of genres, ranging from contemporary jazz in "Dark Honey (4 The Storm)", featuring acclaimed drummer and producer Makaya McCraven, to hip-hop in "Between The Lines", featuring rapper MC Sparkz and Grammy winning trumpeter Keyon Harrold, to the soulful lyricism of Judi Jackson's vocals on the opening track "Star Child" and the grime infused "COLORS" with spoken-word artist Joshua Idehen. The album is bold in its energy and rhythmic drive, and showcases Henry's ability to knit all of his influences into a seamless tapestry. "Like everyone, I'm hunting for something" explains Henry. "Beautiful Vinyl Hunter" takes you to some crazy places to meet some beautiful and crazy people, all you need to do is listen."
The album has received widespread critical-acclaim leading up to its release, with praise from a range of influential outlets such as MOJO, Clash, Jazzwise, The Wire, Echoes, Blues & Soul and more.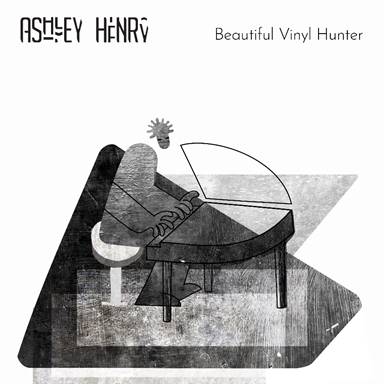 ASHLEY HENRY – BEAUTIFUL VINYL HUNTER
TRACKLIST
1. STAR CHILD
2. Realisations
3. Between the Lines Feat. Keyon Harrold
4. Introspection Feat. Theo Croker
5. COLORS
6. Cranes (In the Sky)
7. I Still Believe
8. Elipsis (Interlude)
9. Sunrise
10. Dark Honey (4TheStorm) Feat. Makaya McCraven
11. Pressure (Instrumental)
12. Ahmed
13. Lullaby (Rise & Shine)
14. Battle Feat. Binker Golding & Moses Boyd
15. THE MIGHTY Feat. Ben Marc