Drummer Jimmy Cobb to Release New Album "This I Dig of You" on Aug. 16th, 2019 | LISTEN to New Single "My Old Flame"!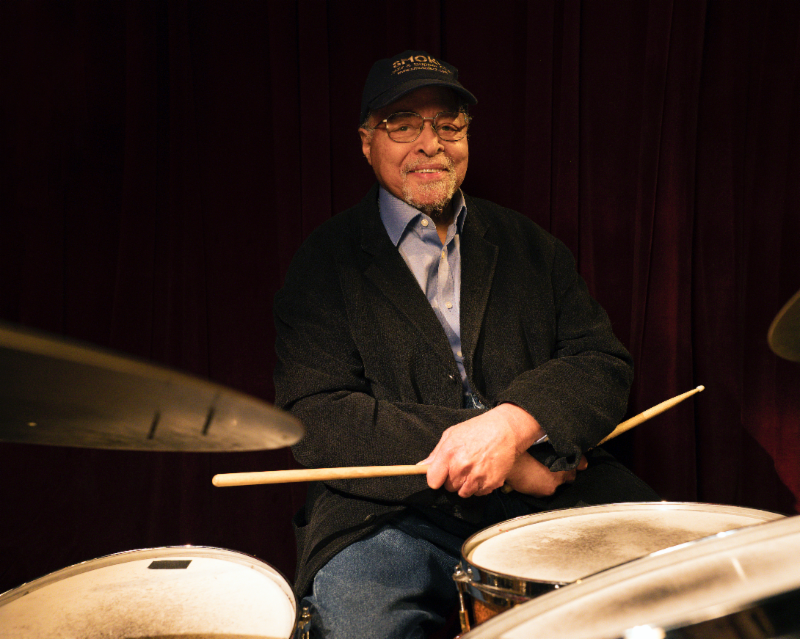 Iconic Drummer Jimmy Cobb, at 90 Years Old and as
Vital as Ever, Releases His New Album This I Dig of You, Featuring his Rich, Classic Swing
Longtime Miles Davis Collaborator is Last Surviving Player
from Momentous 1959 Album, Kind of Blue
Available August 16 on Smoke Sessions Records
on the 60th Anniversary of the Historic Miles Recording
Album Release Performances at
Smoke Jazz and Supper Club: September 5 – 7
Name a canonical jazz artist, and chances are Jimmy Cobb has shared a stage or recording studio with them. Starting with his first recordings with Earl Bostic at the tender age of 21 all the way up to his new album This I Dig of You, due out August 16 via Smoke Sessions Records, Cobb has been not just a jazz drummer but the jazz drummer — a musician unmatched in technique and experience.
60 years ago, of course, Cobb played on what wound up becoming the most indelible record in jazz history, Kind Of Blue. This recording, with a band of Cobb's longtime collaborators — pianist Harold Mabern, guitarist Peter Bernstein, and bassist John Webber — pays tribute to that seminal album by proving that it's still not yet history. The 90-year-old drummer, after all, is as vital and thoughtful as he ever was as he swings through standards and contemporary compositions by his bandmates alike.
Mabern is Cobb's oldest friend in the band; they've known each other since meeting in Miles Davis' band in 1963. "It's not that much different," Cobb says of playing with Mabern then compared to what it's like to share a stage today. "We've probably both gotten better. I think I have. I know more about it, have had more experience with it."
Bernstein was one of Cobb's students at the New School, and introduced him to Webber. They wound up as members of Cobb's first working band, Cobb's Mob, alongside Brad Mehldau — the band on Cobb's first Smoke Sessions album, 2014's The Original Mob. "He's one of the originals," says Webber now. "He's such a great listener, he hears everything — there are a lot of young drummers on the scene, but I don't think I can say they've surpassed Jimmy in any way."
The album's classic, rich swing was recorded with a casualness that recalls the kind of sessions Cobb was booked for during the music's heyday. "I let them pick the tunes," Cobb says of his bandmates, who chose from the wide array of songs in the Cobb's Mob repertoire while focusing on ones that they'd never recorded before. This I Dig of You required no rehearsal, and was recorded in just one session.
But the thing that makes the album so special isn't the design of the tracklist — it's the precision and detail the legendary drummer uses to carefully guide each song, responding to and amplifying the soloists in his quartet.
Ask Cobb about how it feels to have spent over seven decades as one of jazz's pillars, and he responds in typically self-effacing fashion. "I didn't really expect to be alive all these years later — I'm thankful that I've been able to be here this long," articulating a sentiment shared by jazz fans the world over.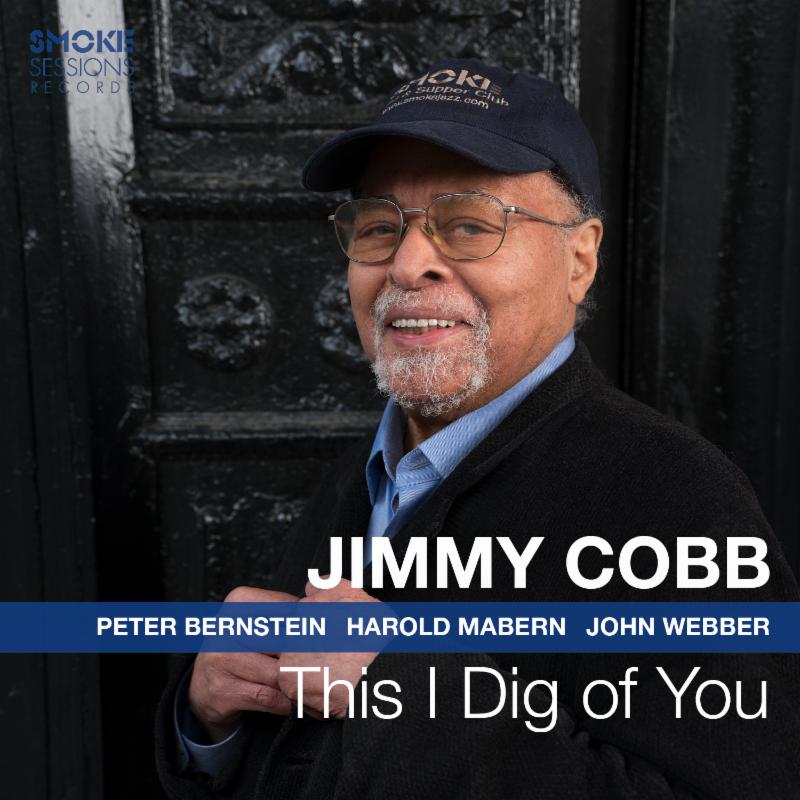 "This I Dig Of You" was produced by Paul Stache and Damon Smith and
recorded live in New York at Sear Sound's Studio C on a Sear-Avalon custom console
at 96KHz/24bit and mixed to ½" analog tape using a Studer mastering deck.
Available in audiophile HD format.
Photo Credit: Jimmy Katz
Jimmy Cobb · This I Dig Of You
Smoke Sessions Records · Release Date: August 16, 2019
DL Media