Singer Vick Allen Releases New Single "Superstar!" | LISTEN!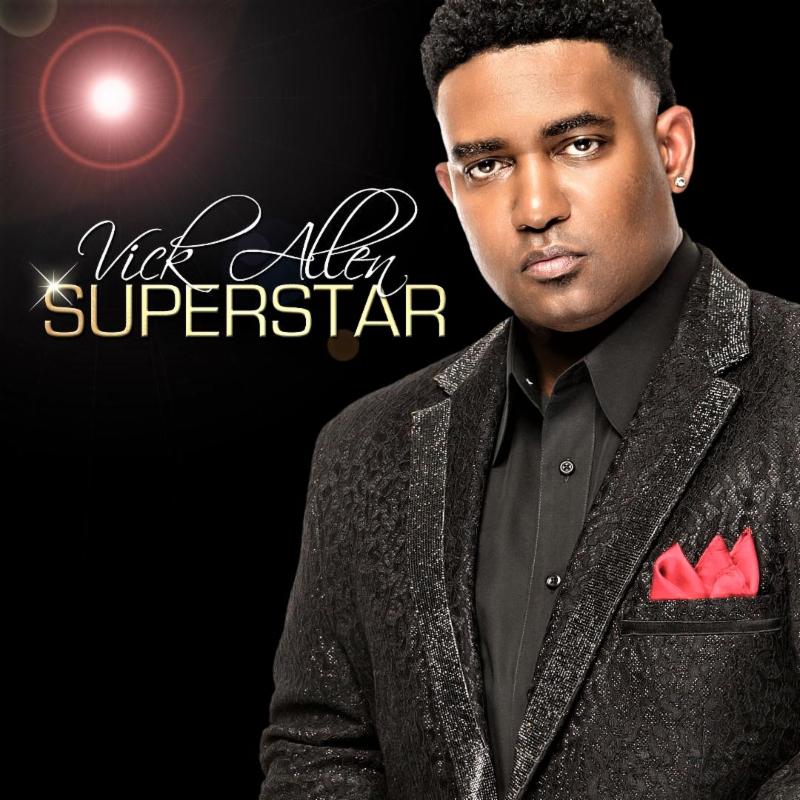 VICK ALLEN RELEASES HOT NEW SINGLE,
"SUPERSTAR!"
Birmingham, AL— JUNE 9, 2019 — Soul music artist, Vick Allen reunites with his
former record label, Soul 1st Records, LLC for a new hot new soul single already starting to hit the Urban AC/R&B airwaves, titled, "Superstar." Some music industry executives hail the "Untouchable" album by Vick Allen as a modern day Urban/Soul version of Michael Jackson's historic Thriller album, in that each of the 11 tracks soothe the soul with full-bodied/rich production, lush and rhythmic arrangements, all blended with the tenor/falsetto velvet vocals of Vick Allen. "It blew me away!" says, former InterScope music executive, Tommy Marshall, who is also helping on the promotion side. "I told Soul 1st President, Reg McDaniel, "Untouchable" ranks as the most impressive urban soul album in the last 10 years, so I jumped on the opportunity to be involved and I screen my projects very carefully."
Superstar, the second single from Untouchablle marks a new direction and wider audience for the Jackson, MS, native, Vick Allen. "The new single, "Superstar" is an ode to all the hardworking women who get up every day, go to work and provide for their families," Allen says. "I knew it was special when my wife overheard me recording it and came into the studio and said she loved that song, which is a rarity for her," laughs Allen. She was right!
Allen added, "A new video is in the works, but right now we are focused on getting the
new single to the music fans across the world through all access points. You can follow Vick Allen at; www.vickallen.com, Twitter @Vick_Allen, www.facebook.com/vickallenfanpage,
www.facebook.com/vickallen.