Singer Christina Wells Releases New Single "Ready Or Not" | WATCH NEW VIDEO!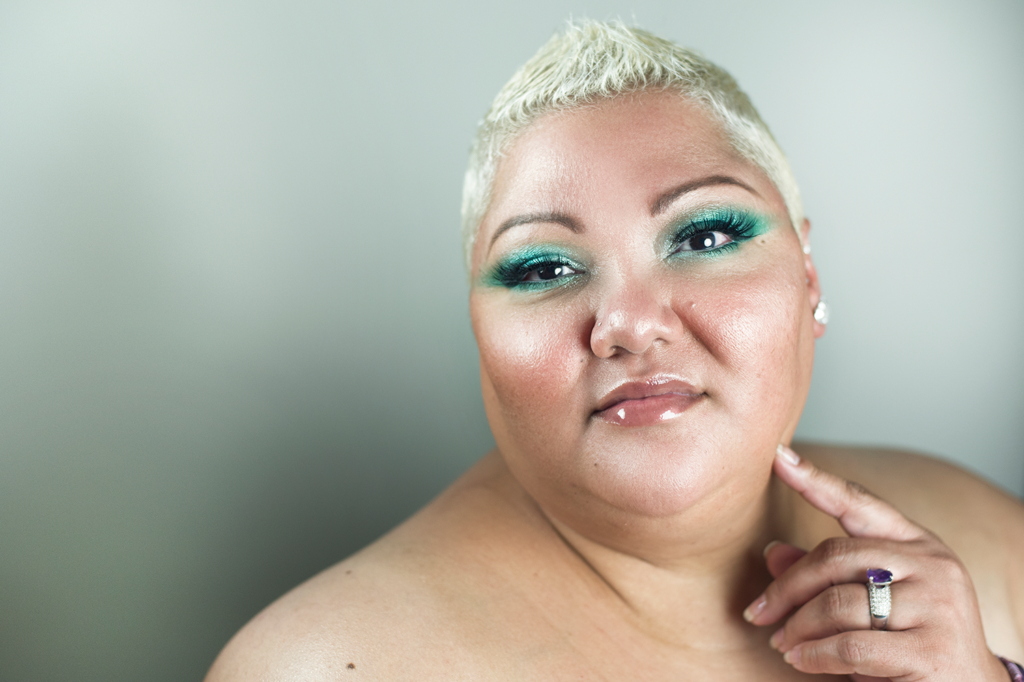 America's Got Talent Alum Christina Wells Releases Original Single
"Ready or Not" is a Personal Battle Cry
HOUSTON (PRWEB) JUNE 07, 2019 – On the one year anniversary of her America's Got Talent television debut, Houston powerhouse singer, Christina Wells, is poised and ready to make us feel all the feelings with the release of her first original song, "Ready or Not". With America's Got Talent in the rear view mirror, Christina's career shows no sign of slowing down. From performing in nationally televised events to musical theater, private events and galas, this girl is on fire!
"Ready or Not" is a power anthem with an R&B influence backed by smooth vocals. Christina's freshman single was produced and recorded at iconic Sugar Hill studios where artists such as Solange and Little Wayne have recorded. Her dynamic team includes the Grammy, Dove and Stellar award winning Billy Dorsey and JayTel Birmingham II of The Bridge Life, as well as Nick Johnson of Flatline Music.
"I can't believe that just a year ago I was praying for the chance to sing anything just to be heard. And now I am singing my own original song! This song is like a theme song for my life right now. This is my battle cry!" – Christina Wells
"Ready or Not" is produced and arranged by Nick Johnson, with JayTel Birmingham II co-writing and contributing his vast talent as the Vocal Arranger. When Billy Dorsey, Executive Producer and co-writer asked Christina "What's your message?", she began to express the message she's been wanting to share for so long, and the lyrics to "Ready or Not" were born.
ABOUT CHRISTINA WELLS
Christina Wells is a singer, actress and inspirational speaker from Houston, TX. After years of caring for others as a Registered Nurse, and single mother of her two incredible sons, Ethan and Ty, Christina began to embark upon a journey of self discovery that would lead her to the America's Got Talent stage, and national recognition.
Performing has always been something within Christina. But a series of rejections for her appearance, rather than her talent, began to quiet the diva inside of her. After a stellar performance in the musical Hairspray, in a community theater in Deer Park, Texas, a fire that had long lay dormant was once again ignited.
Christina's stage credits include Sylvia of All Shook Up with Theatre Under The Stars, Charilee in Honky Tonk Angels Holiday Spectacular at Stages Repertory Theatre, Jewel in The Best Little Whorehouse in Texas, and Motormouth Maybelle in Hairspray at Art Park Players in Deer Park. Christina was a featured soloist in Super Bowl LIVE! presented by Verizon Wireless and she proudly carries the title of Houston's Pride Superstar for 2016-2017. She was also named the F.A.C.E Awards Entertainer of the Year for 2016!
During her time on America's Got Talent, Christina won over the judges and the hearts of America — making it all the way to the semifinals. Christina was also noted to be quite the speaker during her time on national television. News publications such as USA Today, Forbes, People.com, The Houston Chronicle, and Billboard Magazine all featured her as the performer with a message of positivity while also "blowing the roof off of the Dolby Theater". Christina is now busy entertaining and inspiring the world with her powerhouse voice and her heartfelt message of hope and love.
SOCIAL MEDIA & ADDITIONAL MUSIC MEDIA
YouTube: https://www.youtube.com/channel/UCP3EfrdHbwLnRR4PvcoZKxw
Spotify: https://open.spotify.com/artist/1trZUoL3agsL3yqrtbasn4
iTunes: https://itunes.apple.com/us/artist/christina-wells/874289122
Facebook: https://www.facebook.com/singchristina/
Instagram: https://instagram.com/singchristina_
Twitter: http://twitter.com/singchristina
Website: https://christinawells.com/