Raheem Devaughn Releases New Single "JUST RIGHT" (Testify)" | LISTEN!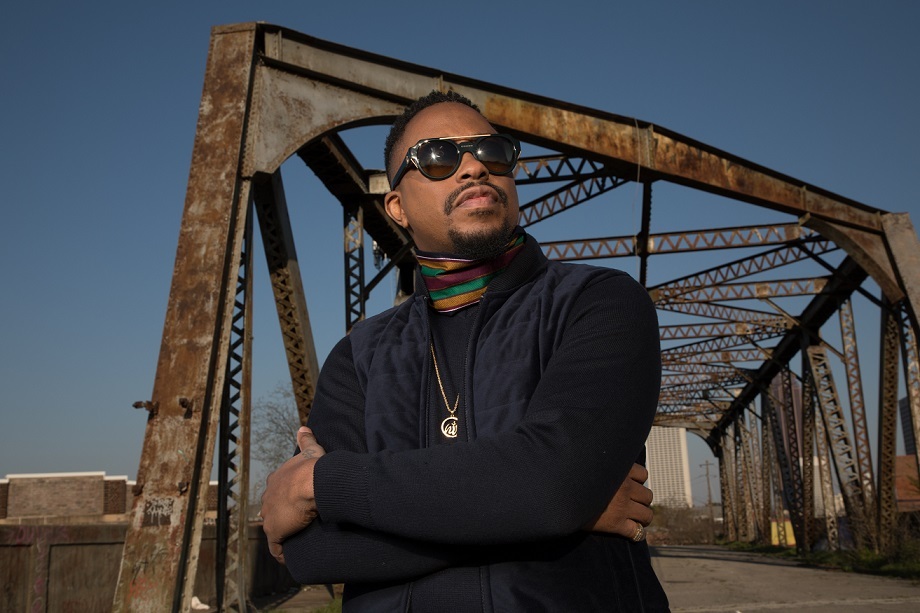 3-time Grammy nominated singer-songwriter-producer and 2019 NAACP Image Award nominee' for Outstanding Male Artist, RAHEEM DEVAUGHN Releases New Single, "JUST RIGHT" (Testify)" from his upcoming 7th studio album release, "The Love Reunion", coming June 28th, 2019
"JUST RIGHT" (Testify), was written by The Love King, Raheem Devaughn and produced by Tim Kelley (one half of multi-award winning producers, Tim & Bob). "Just Right is an infectious anthem composed to celebrate not only women of black & brown color but all women globally," mentions Raheem. "Hands down, I predict it will be one of the urban wedding songs of the decade," he adds. The single is currently available on all streaming and download platforms now via the SRG/DMG label imprint.
ABOUT RAHEEM DEVAUGHN
In the midst of his now decade-long steady climb to international R&B notoriety and prominence, he's been the singers' singer, a consummate ladies' man, the fellas' fella and the "go-to" modern-day R&B/soul crooner with sensibilities simultaneously grounded in the past and the present. Indeed, RAHEEM DEVAUGHN has been many things to contemporary music culture and his ever-expanding core audience, for which he's amassed a combination of prestigious award honors/nominations and multiple chart-topping releases. "There's a lot of talk about 'King of R&B' and 'King of Soul," but I've got enough music for the next ten years," says the three-time Grammy-nominated singer/songwriter. "I literally have enough music for the decade to release. If I stopped recording now and said I wouldn't record for five years, I've got enough music for ten. So I can't wait, because I'm just warming up."
In the meantime, look for RAHEEM DEVAUGHN to continue to scintillate, titillate and seduce with his most-authentic soul stylings amidst this intoxicating, mood-altering collection of songs he's poured his heart and soul into. "This album right here is hand-crafted to impregnate the world…bring people together. I'm here to be one of the greatest of my generation. And that's not based on album sales and hype, or what reality show I'm on. It's purely based on the music, based on the culture…and based on style and grace. I'm growing up not only musically, but personally. It's kind of like the story of the phoenix rising…I'm coming out of the fire."
CONNECT WITH RAHEEM DEVAUGHN:
Twitter: @Raheem_Devaughn
Instagram: @Raheem_Devaughn
Facebook: /RaheemDevaughn
2R's Entertainment & Media PR