Kelontae Gavin to Tribute Gospel Singer Tramaine Hawkins at the 6th Annual GMA Honors & Hall of Fame Ceremony
by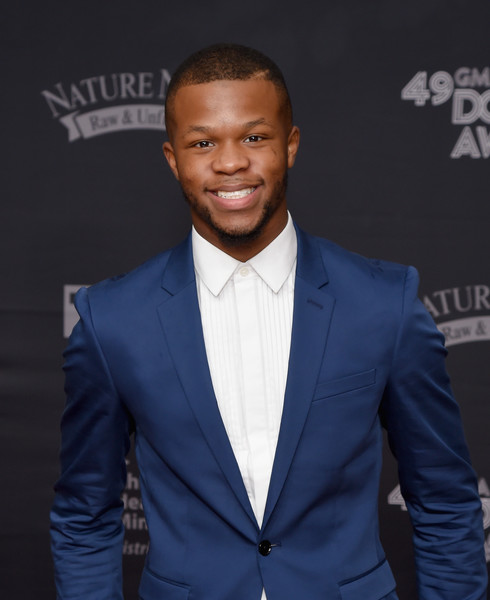 20-YEAR-OLD CRITICALLY-ACCLAIMED CHART-TOPPER KELONTAE GAVIN TO TRIBUTE GRAMMY® AWARD-WINNING GOSPEL SINGER TRAMAINE HAWKINS AT THE 6TH ANNUAL GMA HONORS & HALL OF FAME CEREMONY
ATLANTA ,GA (Tuesday, May 7, 2019) – – The GMA (Gospel Music Association) Foundation along with partners Christian Healthcare Ministries and CCLI announced its inductees and honorees for the 6th Annual GMA Honors and Hall of Fame Ceremony set for Wednesday, May 8, 2019 at Lipscomb University's Allen Arena. 20-year-old viral sensation and critically-acclaimed chart-topping singer-songwriter Kelontae Gavin has been selected as one of the tribute performers to salute this years 2019 Gospel Music Hall of Fame Inductee, GRAMMY® award-winning gospel singer Tramaine Hawkins.
Tramaine Aunzola Davis, known professionally as Tramaine Hawkins, is an award-winning Gospel singer whose career spans over five decades. Since beginning her career in 1966, Hawkins has won two Grammy Awards, two Doves, 19 Stellar Awards , NAACP Image Award, and a BMI Award. Hawkins has more than 10 solo albums to her credit, and is known for singles including "Fall Down (Spirit of Love)," which became one of the earliest gospel songs to cross over onto the mainstream music charts. She later signed to Sparrow Records and released The Joy That Floods My Soul in 1988, including the single "All Things Are Possible." Made a cameo on M C Hammer's 1990 pop-gospel hit "Do Not Pass Me By," and was a guest lead vocalist on Santana's June 1990 album Spirits Dancing in the Flesh. She became the first gospel artist to sign with Columbia Records, releasing To A Higher Place (1994). Following the album release, Hawkins took a hiatus, only making a cameo appearance on gospel trio Trin-i-tee 5:7's cover of her song "Highway." In 2001, she returned to music with a new deal with GospoCentric Records and the release Still Tramaine. Hawkins was inducted into the Gospel Hall of Fame. She received the James Cleveland Lifetime Achievement Award, and won two Stellar Awards for Female Vocalist of the Year and Traditional Female of the Year for her 2007 CD release I Never Lost My Praise (2007).
Artists are eligible for inclusion in the GMA Gospel Music Hall of Fame after 25 years of participation in music and ministry. Nominees are chosen by GMA's Hall Of Fame Committee which is comprised of historians & industry leaders from the various gospel music genres. Inductees are selected by electors from across the industry in four categories: CCM, Gospel, Southern Gospel and Non-Performing. Nominees can be submitted year-round for consideration by the public.
About Gospel Music Association & Foundation:
Founded in 1964, the Gospel Music Association serves as the face and voice for the Gospel/Christian music community and is dedicated to exposing, promoting and celebrating the Gospel through music of all styles. The GMA produces the GMA Dove Awards, The GMA Hall of Fame Induction and Honors Ceremony and the IMMERSE Conference. For more on supporting the GMA or becoming a member, please visit www.gospelmusic.org.
The J Hardy Agency