Abdullah Ibrahim Releases New Single "Jabula" – LISTEN! New Album "The Balance" Coming June 28th 2019
by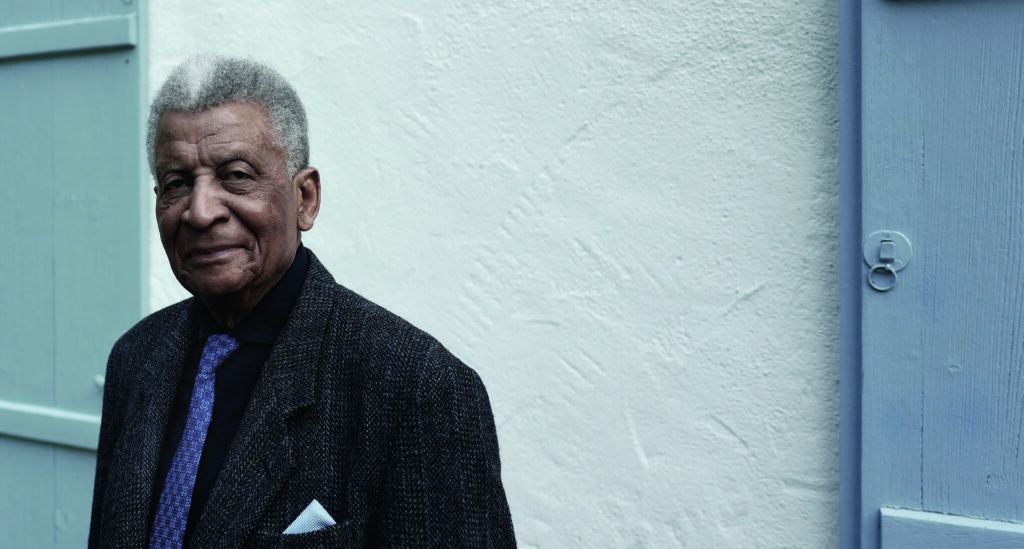 Celebrating a unique legend in the music industry, NEA Jazz Master Abdullah Ibrahim delivers his latest single, "Jabula"
Without a doubt, Abdullah Ibrahim is a written jazz epistle. Experiencing the political heat of his home country throughout his career to express his musical passion, the pianist is more than deservedly an ambassador for jazz while bridging the pulse of South African rhythms and unapologetic concerns surrounding that countries' townships. Once a member of the Jazz Epistles that featured his countryman, Hugh Masekela, Ibrahim (once known as Dollar Brand) also worked alongside groundbreaking composer/pianist Duke Ellington – one of Ibrahim's major inspirations, Max Roach and other progressive jazz musicians.
Honoring his countless achievements encompassing over sixty years of recordings and his major impact on the South African music culture, alongside his symphonic and film scores, Ibrahim is the recent recipient of the National Endowment for the Arts Jazz Masters. Still going strong in the studio, Ibrahim also releases his latest single, "Jabula." From the spellbinding drumming to the tight brass ensemble, Ibrahim and company provide a highly-spirited South African vibe that comes alive in this jubilant performance that also evokes a gospel mood.
For those who want to witness Ibrahim's induction into the NEA Jazz Masters fellowship on Monday, April 15th, go to https://www.arts.gov/event/2019/2019-nea-jazz-masters-tribute-concert-webcast. The new CD from Ibrahim, The Balance (Gearbox Records), will become available in the early summer (June 28th 2019).
Peggy Oliver
The Urban Music Scene