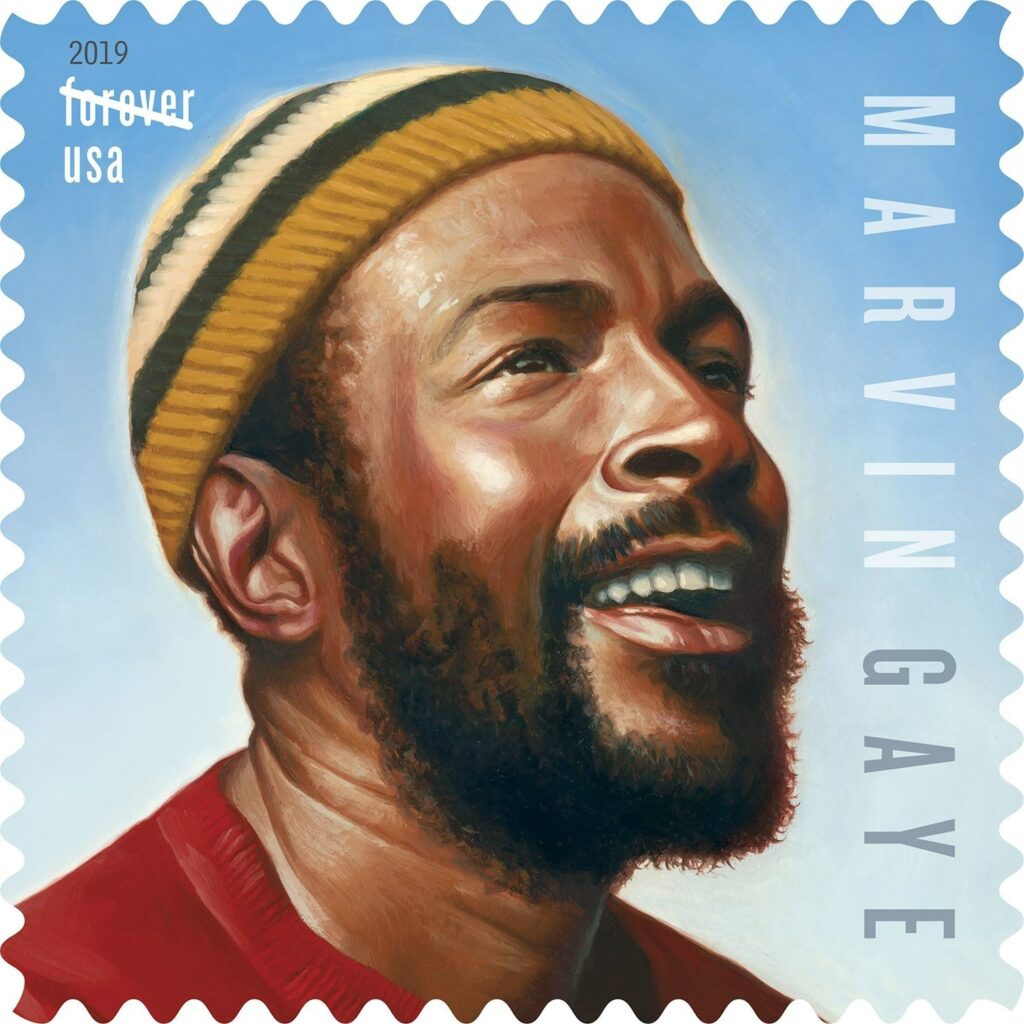 U.S. Postal Service Salutes 'Prince of Soul'

Marvin Gaye Forever Stamp on Sale Nationwide Today

LOS ANGELES, April 2, 2019 /PRNewswire/ — On what would have been Marvin Gaye's 80th birthday, the U.S. Postal Service today honored the music legend with the dedication of a new commemorative Forever stamp during a first-day-of-issue ceremony at the Greek Theatre, where he once performed.