Aretha Franklin Documentary "Amazing Grace" – Coming to Theaters April 5th, 2019 | WATCH TRAILER!
by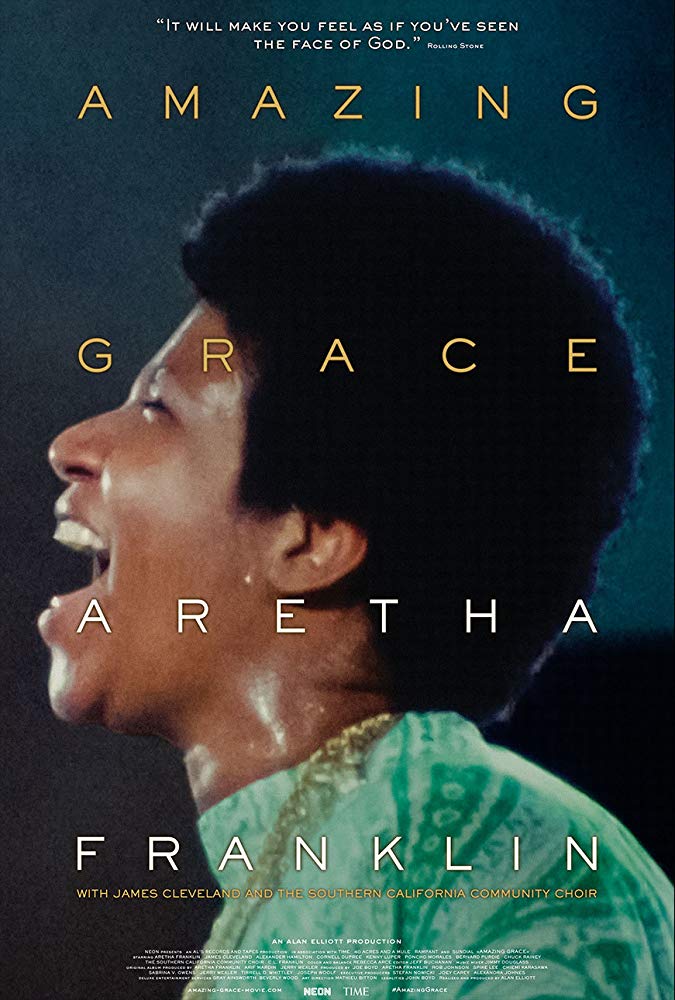 Amazing Grace, the Grammy winning, live gospel concert event starring Aretha Franklin, is now being released to movie theaters
READ our Review of "Amazing Grace" by A. Scott Galloway by clicking HERE!
In 1972, Aretha Franklin recorded a live gospel concert for a two album set entitled Amazing Grace for Atlantic Records. Those electrifying two nights that resonated throughout the New Missionary Baptist Church in Los Angeles won a Grammy Award. More importantly, the Queen of Soul who launched her musical journey in the church, sang her heart out for the Lord, accompanied by members of her band including Cornell Dupree and Bernard Purdie and the N.M.B.C choir, directed by pianist and traditional gospel royalty in James Cleveland. To capture this stunning event, there was originally supposed to be a companion movie for Amazing Grace capturing the essence of Franklin's phenomenal voice and talent, which for various reasons never found its way to the theaters – until now.
Thanks to a hearty labor of love from Neon, co-producer Spike Lee for 40 Acres and a Mule and several others, Amazing Grace finally arrives on the screen for fans of soul, pop and gospel to partake in a glorious experience that was a definitive highlight for Aretha's already remarkable career. Though the title song certainly elicited raised hands and undeniable emotion from the audience, there are many other moments to cherish, including Marvin Gaye's "Wholy Holy," "You'll Never Walk Alone," a duet with Cleveland, "Precious Memories" and Aretha accompanying herself at the piano on "Never Grow Old."
Look for Amazing Grace, the film, coming to a theater near you (April 5th, 2019).
Peggy Oliver
The Urban Music Scene