Singer-Songwriter Titus Showers to Release New Single "In His Name" on March 15th, 2019
by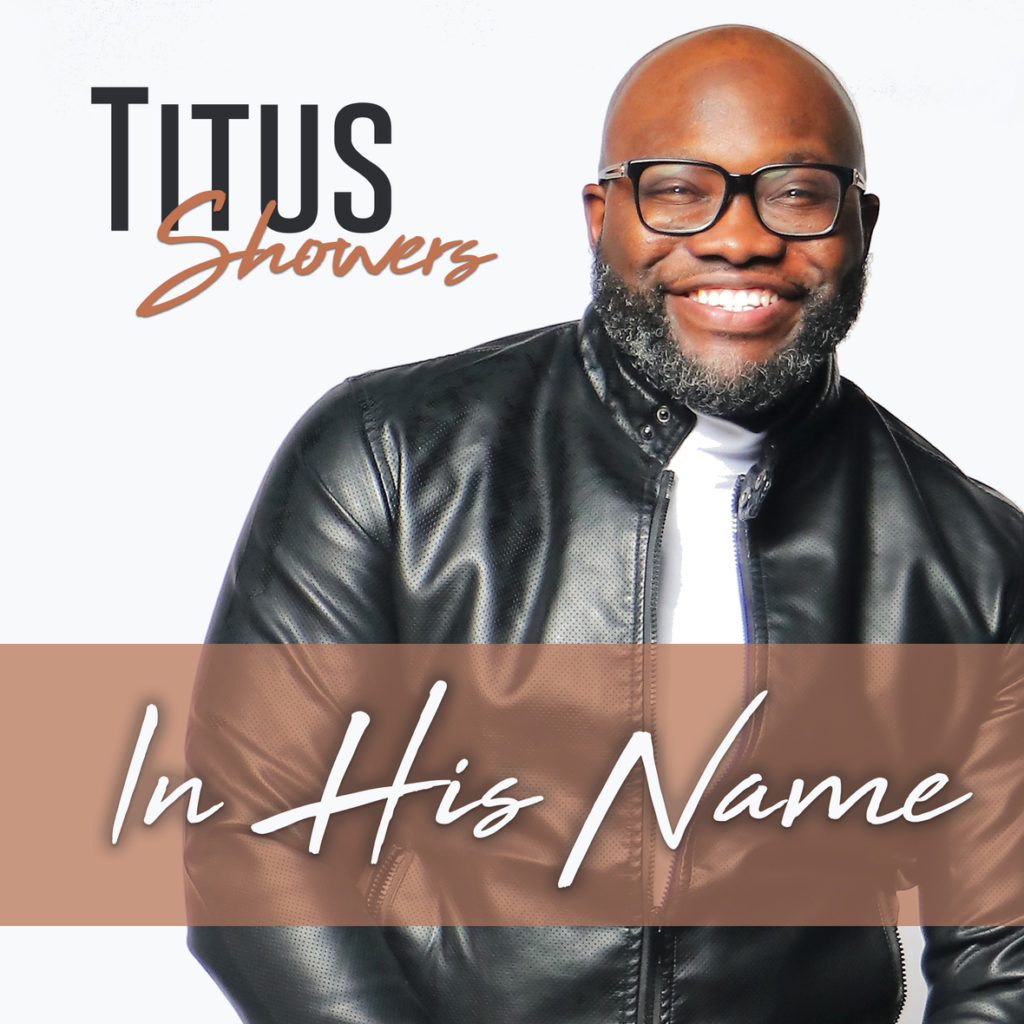 CELEBRATED SINGER-SONGWRITER AND NEW ARTIST TITUS SHOWERS OFFERS DEBUT RADIO SINGLE "IN HIS NAME" IMPACTING GOSPEL RADIO NOW
"IN HIS NAME" DIGITAL TRACK SINGLE TO RELEASE ON ALL DIGITAL AND STREAMING PLATFORMS ALONG WITH A LIVE MUSIC VIDEO PREMIERE, FRIDAY MARCH 15, 2019
"In His Name," Co-Written by Titus Showers and BMI's 2018 Songwriter of the Year and GRAMMY®-Nominated Producer Lucius B. Hoskins, Who Also Produced The Track
HAMMOND, LOUISIANA (Monday, February 4, 2019) – – A native of Hammond, Louisiana, a picture-perfect town with a population of about 20,000 people is home to celebrated singer-songwriter and new solo artist Titus Showers. Titus, the former lead singer of two-time Stellar Award nominated sibling group, The Showers, has impacted Gospel radio with his debut radio single and worship anthem "In His Name." The digital single track set to release on all digital and streaming platforms along with a live music video premiere, Friday, March 15, 2019.
Co-written by Titus along with GRAMMY®-nominated producer and BMI's 2018 Songwriter of the Year Lucius B. Hoskins (Joshua Rogers, Zacardi Cortez), who also produced the track. "In His Name" is poised to reach people from all walks of life including the un-churched and compelling those who are not deemed "believers" to want to know more about the Christian faith.
Titus recently shot a music video for "In His Name," produced by Terrance Crowley for T.CrowleyProductions in his hometown and is set to debut in the coming weeks. Consumers will be able to stream or download the single on all digital platforms April 2019 via A&P Records/United Alliance Music Group, in association with Sony Music/Orchard and New Day.
CONNECT WITH TITUS SHOWERS:
Instagram: @IAmTitusShowers | Twitter: @IAmTitusShowers| Facebook: /IAmTitusShowers
The J Hardy Agency