Funk Singer St. Paul Peterson Releases New Single "You Got 2 Love" | WATCH NEW VIDEO!
by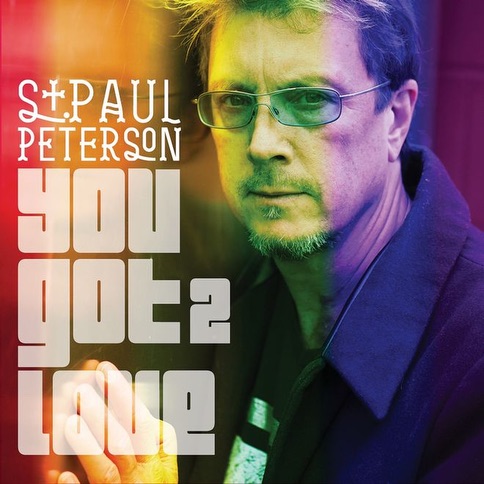 Minneapolis funk pioneer, St. Paul Peterson's new single, "You Got 2 Love," OUT NOW.
"I've been so busy making records with fDeluxe and Eric Leeds, I realized that I hadn't made music for myself for years!" stated Peterson. "This new song 'You Got 2 Love' is an up-tempo song I wrote and produced with my nephew, Jason Peterson DeLaire. He and I were talking about a concept for this incredible track we had come up with, and we both wanted it to be something uplifting and something funky. Minneapolis Funk is ingrained in me, so I really didn't have a choice but to tip my hat to the sound on this production. It just so happens that artists like Bruno Mars and producers like Mark Ronson are inspired by it as well. Thankfully, they've reintroduced fans to the funk, and this has totally inspired me to write a new record."
St. Paul is the youngest member of The Peterson Family; widely recognized as the First Family of Music in his native Minnesota, USA. Prince discovered Paul, subsequently dubbing him "St. Paul," at the age of 17. He enlisted him as a keyboard player in The Time for the movie 'Purple Rain'. Paul took the lead vocalist spot in the Prince produced group The Family ('Nothing Compares 2 U') before becoming a solo artist and scoring hits for MCA and Atlantic Records. He has gone on to write and/or record with some of the biggest names in music, achieving multi-platinum sales as a songwriter.
In 2018, St. Paul was the musical director and front man for "Nothing Compares 2 Prince," which sold out 2 nights at the Sydney Opera House.
Stay connected with ST PAUL:
Website: http://www.stpaulmusic.com/
Twitter: twitter.com/stpaulpeterson
Instagram: instagram.com/stpaulpeterson
Facebook: facebook.com/stpaulfanpage
Square One Entertainment