Contemporary Jazz Group JAZZ FUNK SOUL to Release New Album "Life And Times" on Jan. 25th, 2019 | LISTEN TO NEW MUSIC!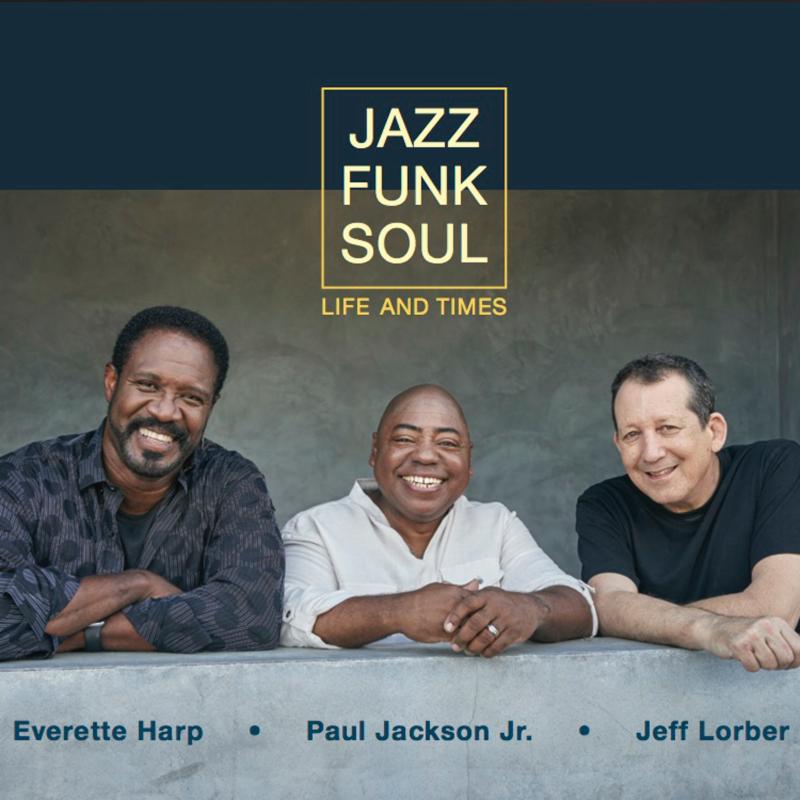 Jazz Funk Soul Kicks Off New Year With
Life And Times (Out January 25, 2019)
Paying Homage to Founding Member & Guitarist
Chuck Loeb & Welcoming New Member Paul Jackson Jr.
"Chuck Loeb – we could not have continued this journey that you have helped us begin without the spirit that you left with us. Your memory, musicality, and Zen-like quality was imparted on both Jeff and I so much that all we need to ask is 'What would Chuck do?' We miss you dear friend. By continuing we will always honor your memory." – Everette Harp
"Getting to know Chuck and working with him in JFS (Jazz Funk Soul) was really a blessing. I miss him very much but I'm so glad I had the chance to get to know him both personally and musically. He was a very sweet guy who was very funny and a pleasure to work with. He was incredibly musical and had superior chops, both as a songwriter, producer and as a jazz guitarist. We had a great relationship as cowriters and he would always inspire me to come up with my best ideas because his musicality was at such a high level." – Jeff Lorber
"Chuck, you're one of the best musicians and best people I've ever met. I speak in present
tense because you are not gone, you just are not here. I miss you and look forward to making music with you in heaven."- Paul Jackson Jr.
In 2014 three of Contemporary Jazz's primary architects – Grammy winning pianist/keyboardist Jeff Lorber, Grammy nominated saxophonist Everette Harp and the late Grammy nominated guitar wizard Chuck Loeb joined forces to create the supergroup Jazz Funk Soul. These three chart-topping luminaries collectively have sold millions of records, amassed numerous prestigious industry awards and produced or shared the stage for some of the biggest names in music including U2, Bob Dylan, Aretha Franklin, Miles Davis, Stan Getz, The Isley Brothers, Billy Joel and Chaka Khan, to name a few. Lorber, Harp and Loeb formed the group after logging many hours on the road and onstage with one another. They made it a mission to recreate the high octane energy that their fans have enjoyed in their live shows on CD. Their eponymously titled debut came in 2014 and was followed by More Serious Business in 2016. The world mourned the loss of guitarist, producer and composer Chuck Loeb on July 31, 2017.
Loved not only for his superb musicianship by musicians and fans alike worldwide, Loeb was equally adored for his gentle and beautiful spirit. Life And Times, to be released on Shanachie Entertainment on January 25, 2019, celebrates the eternal inspiration and legacy that Chuck Loeb left behind and unites Lorber and Harp with guitarist Paul Jackson Jr. The exhilarating ten track set assures us that the journey continues and reaffirms the precious gift of all of our Life And Times.
Shanachie Entertainment