Singer Tamika Patton Releases New EP, "A Warm December"
by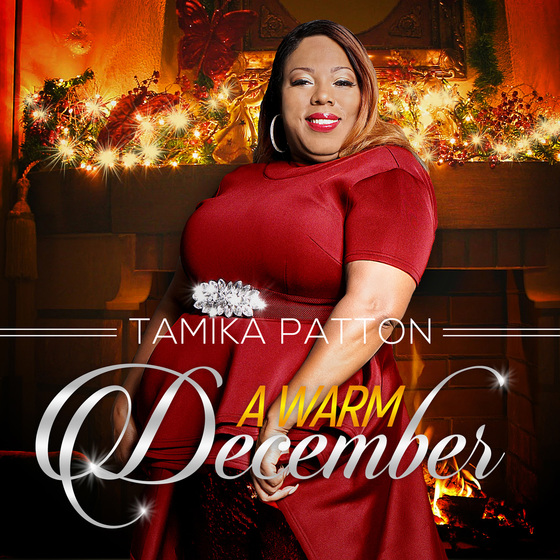 Powerhouse Vocalist Tamika Patton Wishes You A WARM DECEMBER
Vocalist Tamika Patton has been touring across the country promoting her new Christmas EP A WARM DECEMBER. Her 5 song EP includes Gospel and Jazz renditions of some of the best-loved Christmas classics and new songs written by Tamika.
"Christmas Time Is Here" is Tamika's original holiday song and her single from the project. The single represents and invokes the spirit of what a joyous holiday atmosphere should sound like and feel like.
Tamika has enjoyed a busy year with her Gospel radio single "Grace & Mercy" featuring multiple Stellar Award winning artist Earl Bynum. The powerful duo impacted the top 100 Billboard Gospel Radio Chart. Tamika was also featured on Bobby Jones Presents on the Impact Network, Atlanta LIVE weekly program and on "Christmas With The Bellamy Group and Friends" also airing on Atlanta Live TV on WATC TV 57. Tamika is finishing out her busy year with A WARM DECEMBER, which is available on all digital outlets, and sends a special wish to her fans.
"My Christmas EP was inspired by the joy and love that I experienced in my family as we celebrated the birth of our Saviour," Tamika shares. "With this music, I wish you and yours a warm, blessed and joyous holiday season!"
The Bellamy Group