Singer Devon Golder Releases New Single "I Talk To God" feat. Wyclef Jean | WATCH NEW VIDEO!
by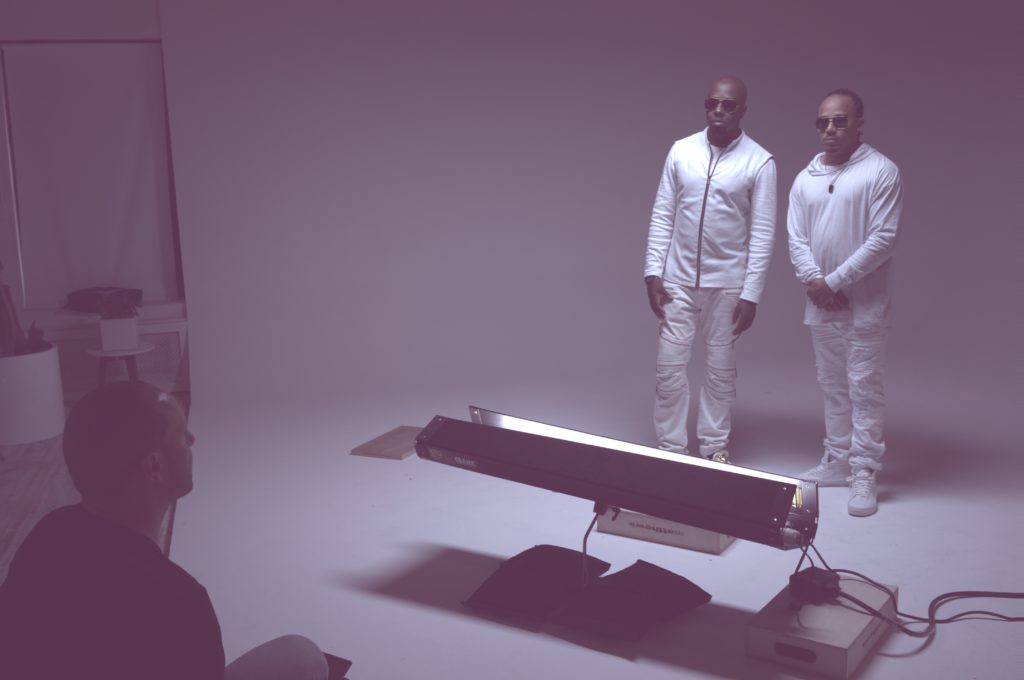 WYCLEF JEAN PROTÉGÉ, DEVON GOLDER,
SAYS HIS LIFE WAS SPIRALING WHEN THE SONG,
"I TALK TO GOD," CAME TO HIM
"I've smoked weed, I've been in the club. I can't make this kind of song." That's what Devon Golder said to himself when he penned the song, "I Talk to God" (Ear Candi Music Group/Tyscot), which features his Grammy® Award winning musical mentor, Wyclef Jean. "Then, I started to think, `why can't I do it?' Everybody has flaws. Nobody's perfect. We've got a world full of everything, why can't I talk to God through my music because my life doesn't line up with yours?"
Like Wyclef, Golder is a preacher's kid. He was raised in Indianapolis and performed in a variety of gospel groups as youth. Later he fronted the R&B boy band, Dezire, before joining the Holy Hip Hop group, The Righteous Riders. A chance encounter with Wyclef Jean's R&B trio, Day26, on an airplane ride, led to Golder and his then-writing partner, Logic, meeting Jean circa 2007.
Soon, Golder was co-writing or producing tracks by Missy Elliott, Shakira, Lil Kim, Lyfe Jennings, and even Pop music legend, Paul Simon, among others. His biggest so far is the 2007 Top Ten smash, "Sweetest Girl (Dollar Bill)," by Wyclef Jean, Akon, Lil Wayne and Nia.
Then, the bottom fell out. The hits stalled, and he ran out of cash. He was forced to ditch the New York high life and returned to Indiana to focus on a career as a solo R&B artist. His 2015 track, "Ride with Me," received strong airplay in the mid-west but failed to catch nationally.
One day, co-writer Kris Kelly, was playing Golder a guitar loop. On the spot, Golder began writing the lyrics to "I Talk to God," word for word. "I' sat on the song for a while," he confesses. "I just came to the point that after making all of the secular music and living that city life, everything in my life seemed to be falling apart. I said to myself, who am I to write a spiritual song?"
But, people who heard it, liked it. Wyclef was one of them. "At the time, someone in his family was sick with cancer and he said the song spoke to him," Golder says. Wyclef was added to the song, appeared in the PhillyFlyBoy-directed music video and the rest is history. "I think it's a great time for the song," Golder says. "You don't have to go to a building to talk to God about your issues. You can talk to him anywhere, at any time and there's a lot to talk about in today's world."
Bill Carpenter