Willie Hutch's Soundtrack To 1974 Blaxploitation Classic 'Foxy Brown' Reissued On Vinyl
by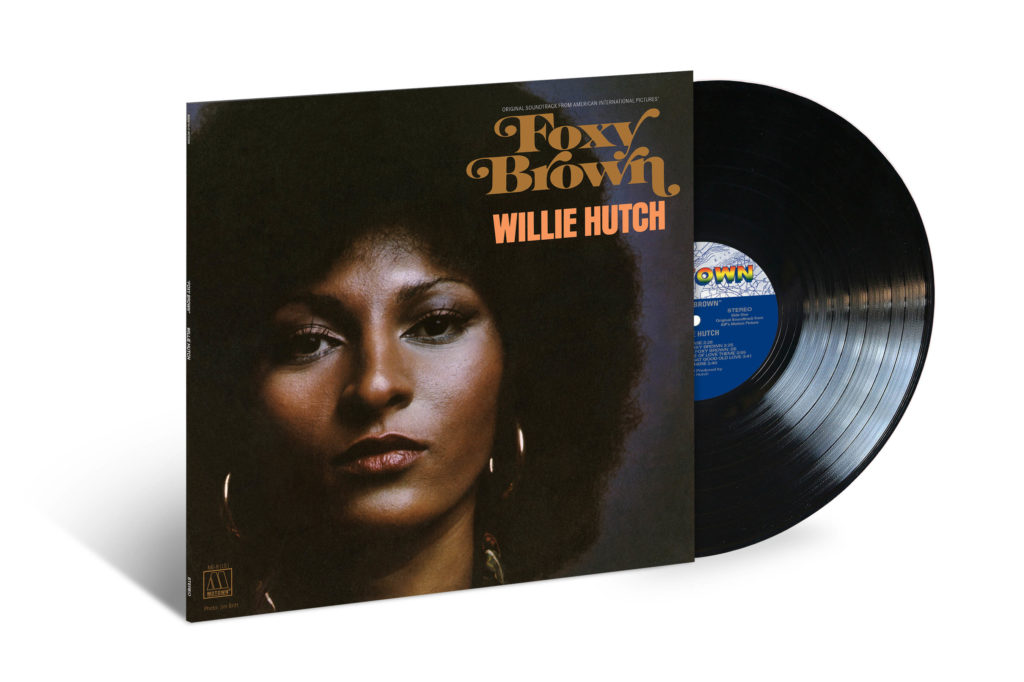 Willie Hutch's Soundtrack To 1974 Blaxploitation Classic 'Foxy Brown' Reissued On Vinyl Via Motown/UMe
LOS ANGELES, Nov. 13, 2018 /PRNewswire/ — Willie Hutch's soundtrack to the classic blaxploitation caper Foxy Brown, out of print for nearly two decades, is available once again via Motown/UMe. In celebration of its 45th anniversary, Foxy Brown [Original Soundtrack] is pressed on standard weight black vinyl in a faithful reproduction of the original packaging as released on Motown Records in 1973.
Order Foxy Brown [Original Soundtrack] now: https://UMe.lnk.to/FoxyBrownPR
Hutch was a Motown songwriter (the Jackson 5's "I'll Be There") and a behind-the-scenes producer (Michael Jackson, Smokey Robinson) with two rare soul albums under his belt before delivering the powerful soundtrack to 1973's The Mack. His second soundtrack, for Foxy Brown, contains the quintessential sound of the genre; once the funky, soulful "Theme of Foxy Brown" sets the pace, Hutch settles into a sensual groove with highlights like "Give Me Some Of That Good Old Love" and "Foxy Lady."
The self-produced soundtrack featured prominent backing vocals from Carol Willis, Julia Tillman and Maxine Willard, all prodigious vocal talents in their own rights who'd go on to appear with U2, Santana, Cher and many more. Together, they keep the sex-and-violence plot of Foxy Brown humming along; their wildcat call-and-response with Hutch on "You Sure Know How To Love Your Man" is pure momentum.
The soundtrack powered every plot-twist and illicit tryst in Foxy Brown. The original film is a giddy yarn of conspiratorial intrigue and fatal attractions. Foxy Brown, played by Pam Grier, seeks blood for blood for her fallen secret-agent boyfriend and falls into a shadowy world of crime, prostitution and drug trading. From there, the darkly quirky moments keep piling up: secret infiltrations, sweet revenge and a climactic visit from the Black Panthers.
Nobody could deliver the musical backdrop like Hutch, whether he played it fast-paced and action-packed ("Chase") or dialed back the vibe for shadowy ballads ("Hospital Prelude of Love Theme.") And the hip-hop community was listening. Decades later, the latter song would be sampled by the likes of The Notorious B.I.G., Nipsey Hussle, Rick Ross feat. Cee-Lo Green, Mobb Deep and Masta Ace. "Theme of Foxy Brown" lent itself to tracks by Big K.R.I.T. and Cassius. "Overture of Foxy Brown" made its way into tracks by Z-Ro, Young Jeezy, Wiz Khalifa, Freeway feat. Scarface and Trae ft. Young Noble.
Whether for its 1970s soundtrack gold or its hip-hop afterlife, fans of blaxploitation cinema as well as classic soul, funk and R&B are well-advised to scoop this one up immediately.
Foxy Brown [Original Soundtrack] Track Listing
Side A
Chase
Theme Of Foxy Brown
Overture Of Foxy Brown
Hospital Prelude Of Love Theme
Give Me Some Of That Good Old Love
Out There
Side B
Foxy Lady
You Sure Know How To Love Your Man
Have You Ever Asked Yourself Why (All About Money Game)
Ain't That (Mellow, Mellow)
Whatever You Do (Do It Good)
SOURCE Motown/UMe