Gregory Porter's 1st Ever LIVE Album "One Night Only: Live At The Royal Albert Hall" (CD/DVD) Arrives Nov. 30th, 2018 | WATCH NEW VIDEO!
by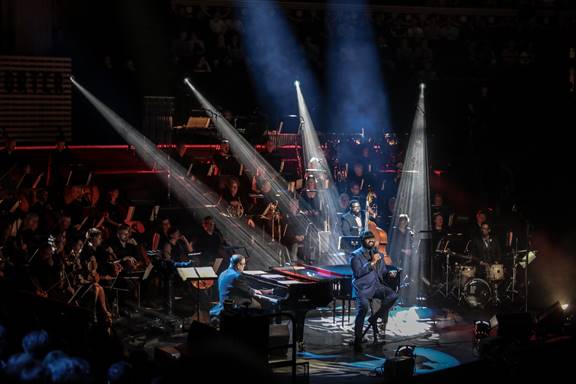 GREGORY PORTER TO RELEASE FIRST-EVER LIVE ALBUM & CONCERT FILM
ONE NIGHT ONLY – LIVE AT THE ROYAL ALBERT HALL
Following three sensational sold-out performances at the Royal Albert Hall in London earlier this year, the 2-time GRAMMY-winning vocalist Gregory Porter has announced his first-ever live release – One Night Only: Live At The Royal Albert Hall – which will be available as a digital album and digital concert film on November 30, with a CD + DVD release featuring a special bonus interview to follow on December 21. Watch Porter's performance of "Hey Laura" from the concert which is also available as a digital single to stream or download.
On the opening night, Porter performed to a packed Royal Albert Hall accompanied by his trusted band (pianist Chip Crawford, bassist Jahmal Nichols, drummer Emanuel Harrold, and saxophonist Tivon Pennicott) and the 70-piece London Studio Orchestra led by 5-time GRAMMY-winning conductor and arranger Vince Mendoza. The intimate concert was captured live and focused primarily on songs from his most recent album Nat King Cole & Me, as well as fan favorites from his previous Blue Note albums Liquid Spirit ("Hey Laura") and Take Me To The Alley ("Don't Lose Your Steam"). Ahead of the holiday season, the album also features Porter's version of the Nat King Cole classic "The Christmas Song."
After winning over listeners worldwide with his rich and soulful voice, Porter's new live album will instantly remind the world of the rare combination of raw talent, and the musical sophistication which Gregory captures so effortlessly. He holds his audience in the palm of his hand.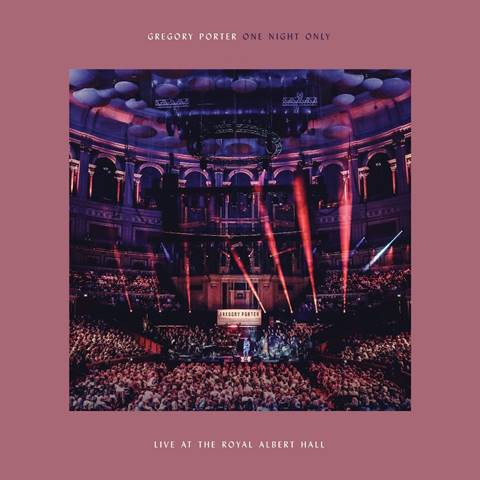 The song list for One Night Only is as follows:
1. Mona Lisa
2. But Beautiful
3. Nature Boy
4. L-O-V-E
5. Quizas, Quizas, Quizas
6. Miss Otis Regrets
7. Pick Yourself Up
8. In Heaven
9. When Love Was King
10. The Lonely One
11. Ballerina
12. No Love Dying
13. I Wonder Who My Daddy Is **digital album only**
14. Sweet Lorraine
15. For All We Know
16. The Christmas Song
17. Smile
18. Hey Laura
19. Don't Lose Your Steam